A desktop application for Oh Dear!
There is a Windows & Mac desktop application you can use to easily interact with our Oh Dear! account.
This is a (paid) 3rd party application. More details can be found on ohdear-desktop.app. It's built on the JavaScript SDK.
These are some images once you've installed the application.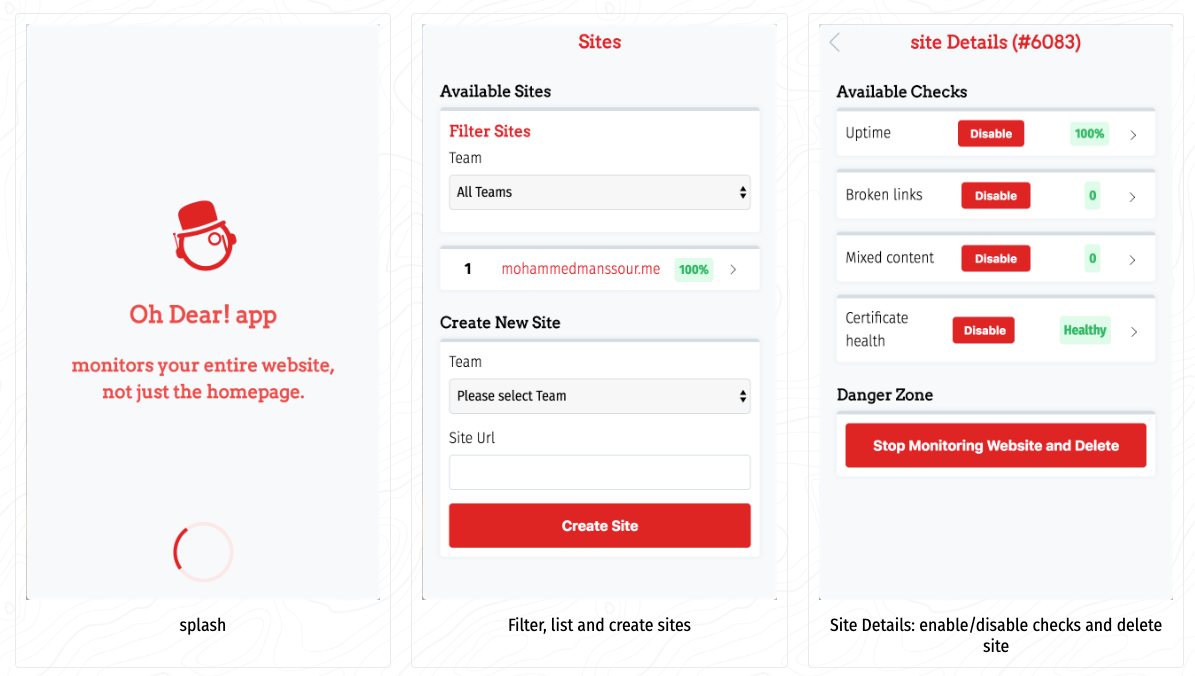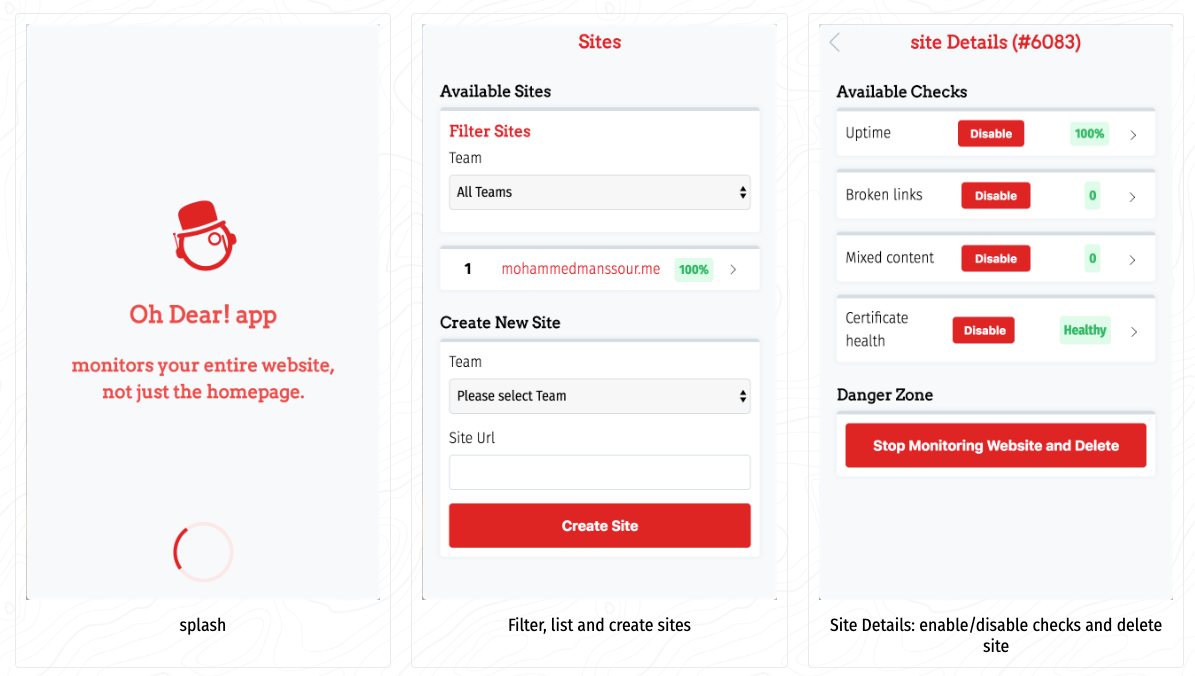 For more details, please see the website at ohdear-desktop.app.
Was this page helpful to you? Feel free to reach out via
support@ohdear.app
or on Twitter via
@OhDearApp
if you have any other questions. We'd love to help!