A CraftCMS plugin for Oh Dear
The CraftCMS plugin is a commercial extension to the CraftCMS. It allows you to see the integrated statistics of all our checks.
This is especially useful for our broken links & mixed content feature, as the CMS can offer you a direct edit button to take you to the page that contains the broken elements.
No more searching for the broken pages!
What it looks like
Here are some screenshots for the CraftCMS plugin.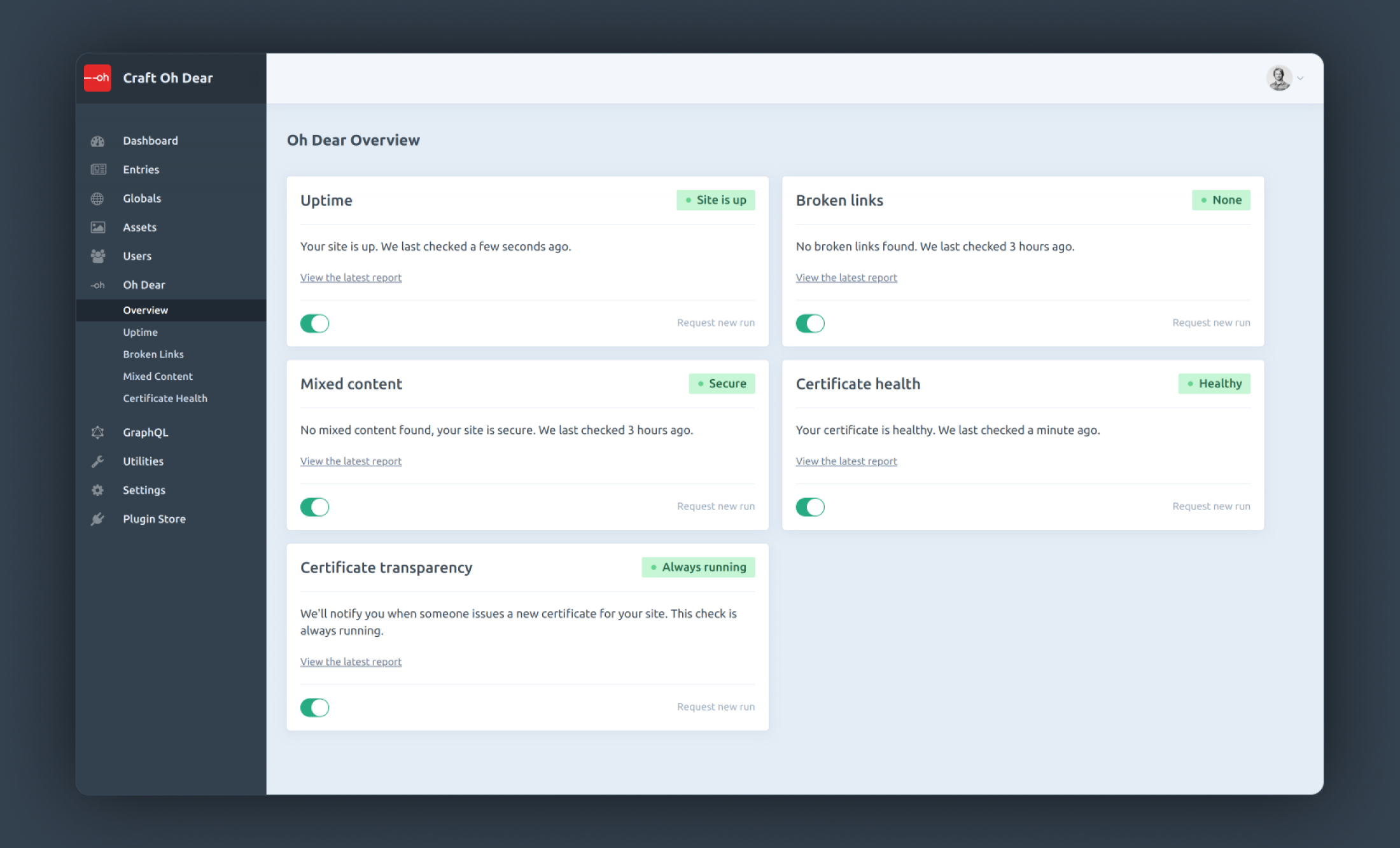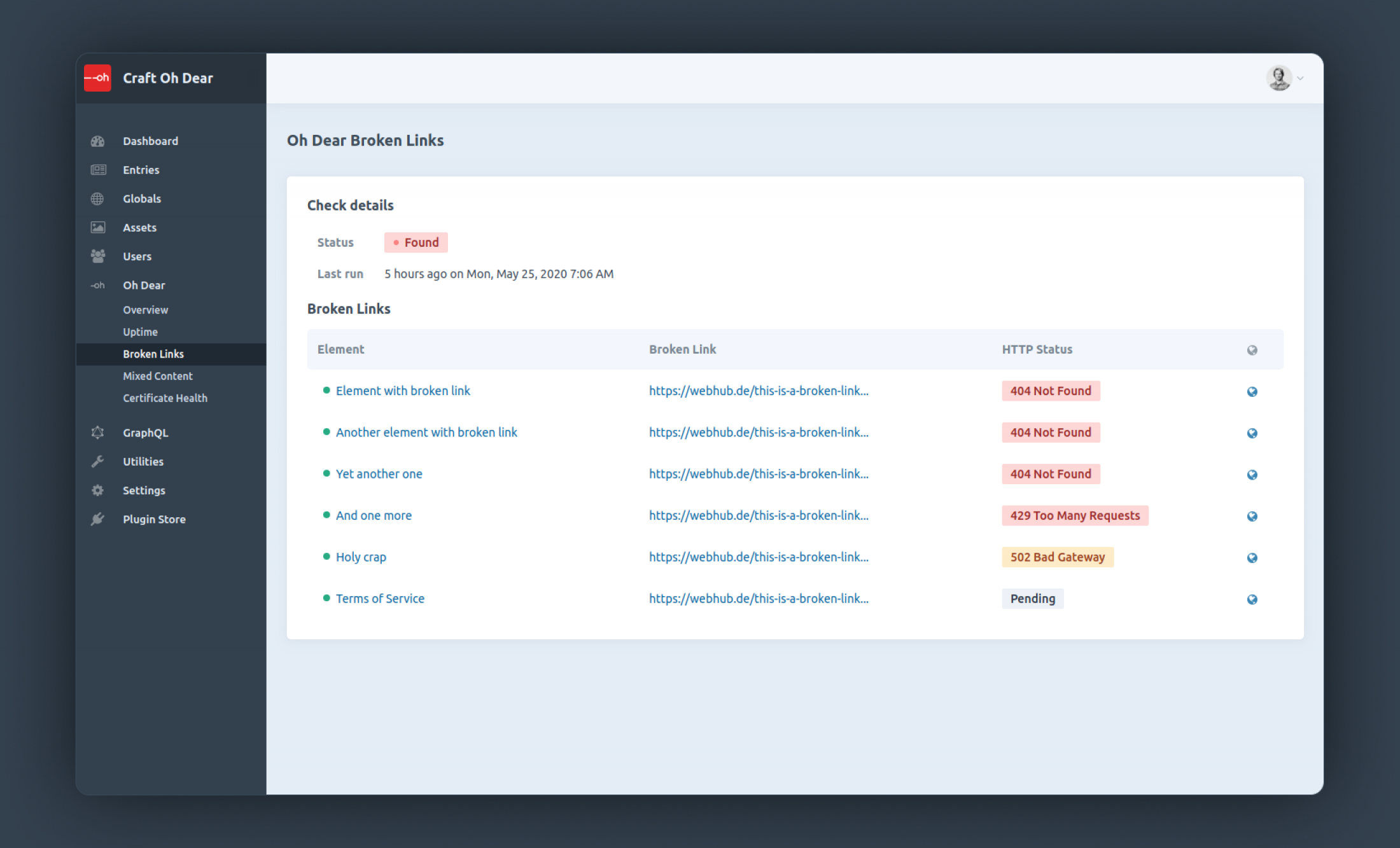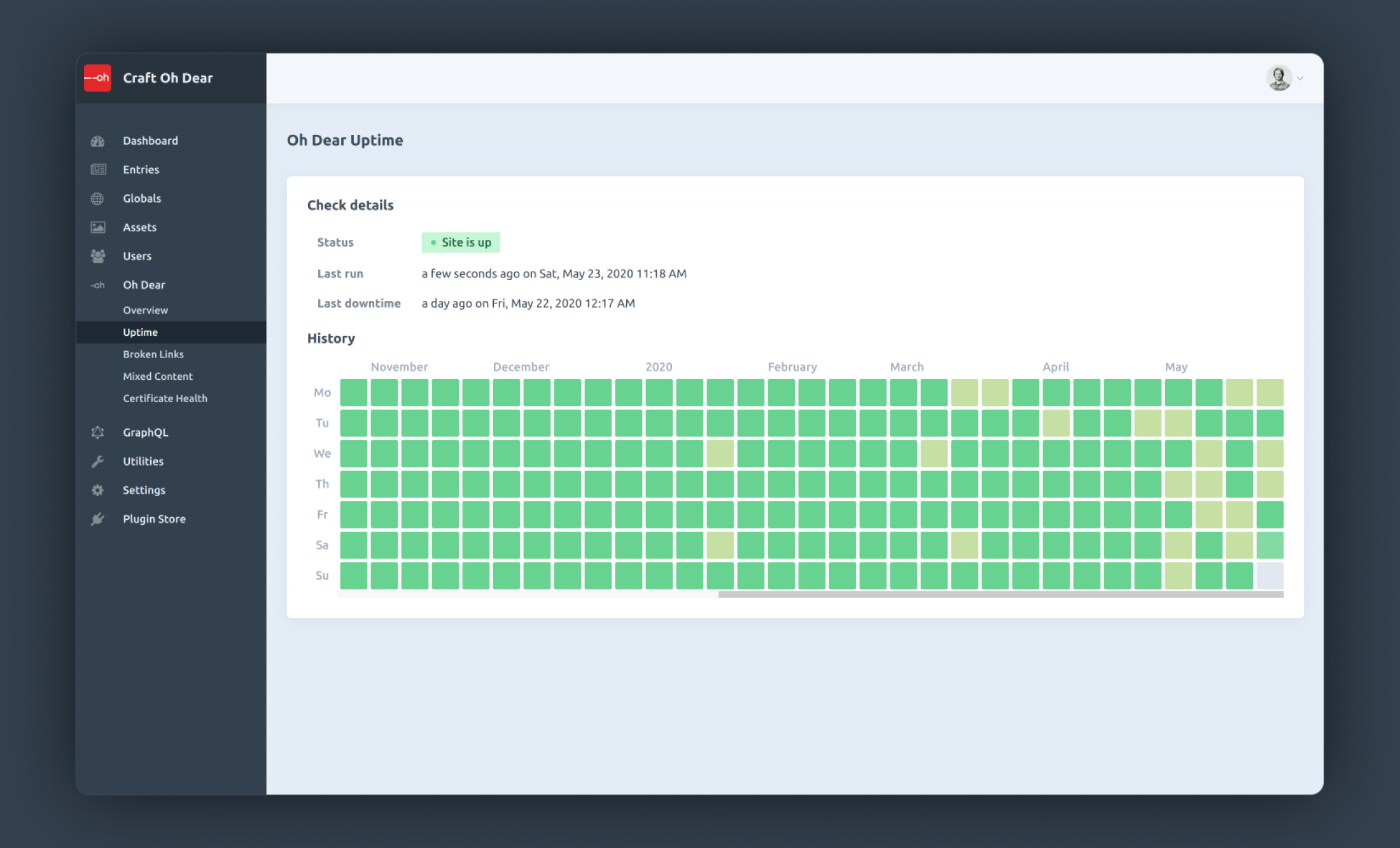 Download & credits
You can find the CraftCMS extension on the plugins page.
The plugin is developed by our friends at Webhub.
Was this page helpful to you? Feel free to reach out via support@ohdear.app or on Twitter via @OhDearApp if you have any other questions. We'd love to help!