Statamic integration with Oh Dear
Statamic is a popular CMS written in the Laravel Framework. This community-contributed plugin to Statamic v3 adds insights into the health of your website, by showing the Oh Dear notifications and details directly in your Statamic admin interface.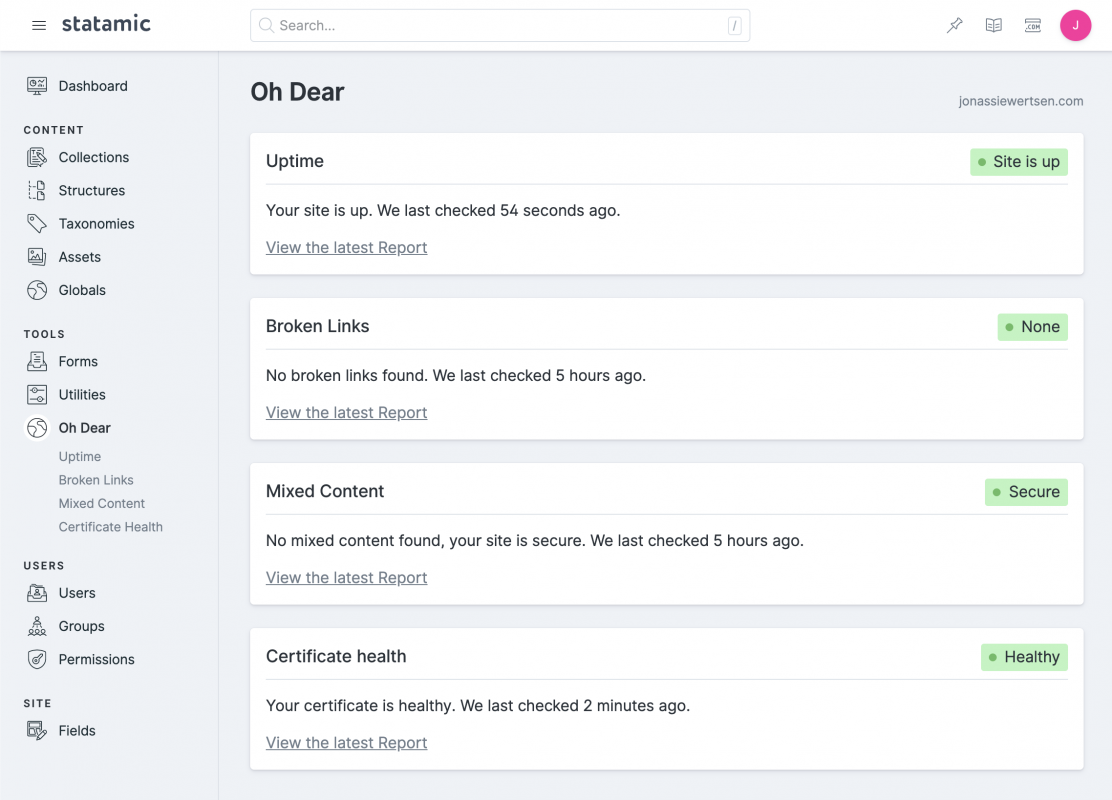 This is a free add-on created by Jonas Siewertsen offered via the Statamic marketplace.
Was this page helpful to you? Feel free to reach out via support@ohdear.app or on Twitter via @OhDearApp if you have any other questions. We'd love to help!