A WordPress plugin for Oh Dear
The WordPress plugin has been created by KryptoniteWP and is available for free in the WordPress plug-in listing.
This is especially useful for our broken links feature, as the plugin can offer you a direct edit button to take you to the page that contains the broken elements.
What it looks like
Here are some screenshots of the WordPress plugin.
First, you'll see an overview of your site uptime for the last month.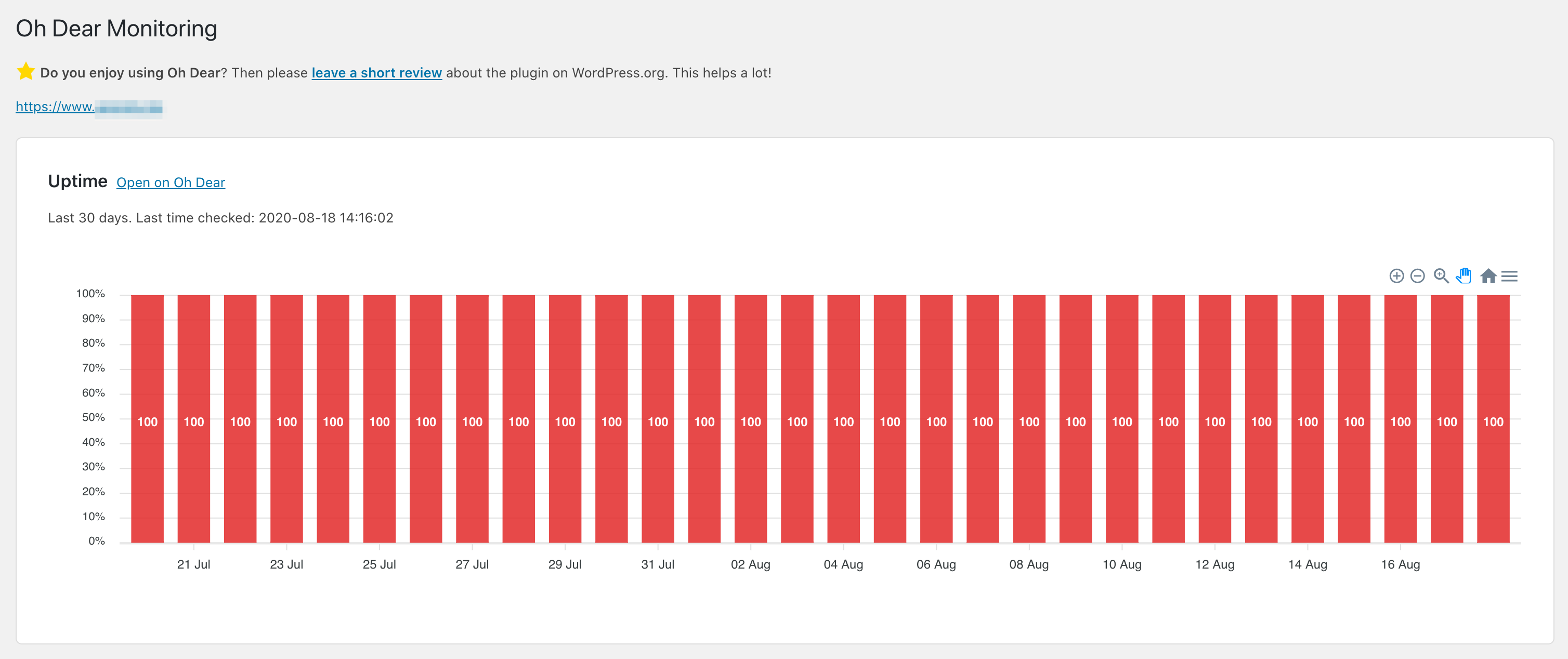 Next you can see the performance of your site over a longer period of time, to identify changes in behaviour.

And last, you can see a list of broken pages Oh Dear found, direct with an edit button that takes you to the source page to make the necessary changes.

This WordPress plugin is a must-have for anyone running WordPress and monitoring their site with Oh Dear!
All data is retrieved from our API.
How to install
In your WordPress installation, navigate to Plugins > Add New and search for Oh Dear. Click the Install button.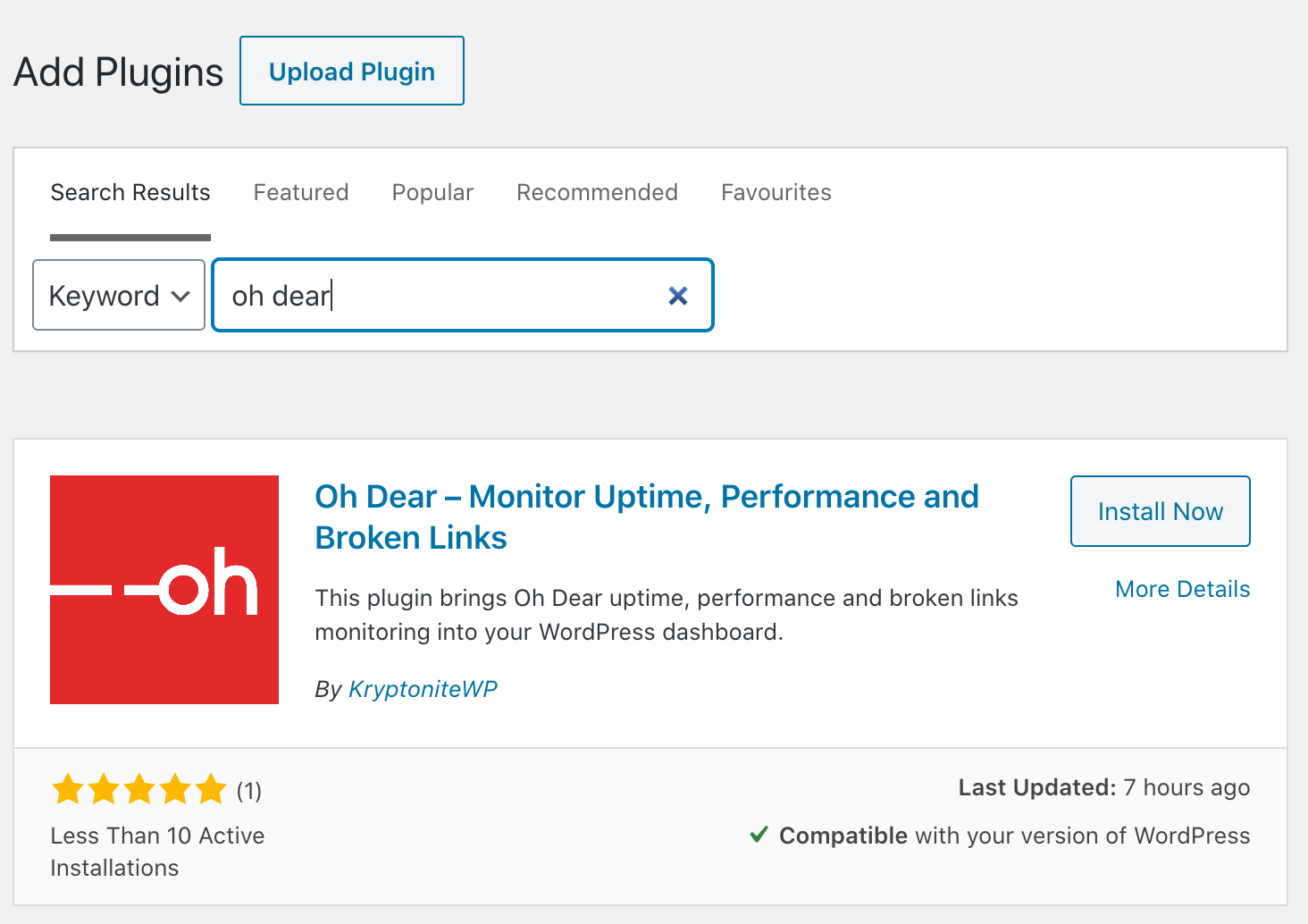 The plugin is developed by our friends at KryptoniteWP.
Was this page helpful to you? Feel free to reach out via support@ohdear.app or on Twitter via @OhDearApp if you have any other questions. We'd love to help!