Our Laravel Nova tool introduction
Nova is first party Laravel package that makes it easy to add an admin section to your Laravel application. Nova has support for custom tools to be added .
Our nova-ohdear-tool package contains a tool that will display all check results of an Oh Dear monitored website.
Here's what it looks like in action.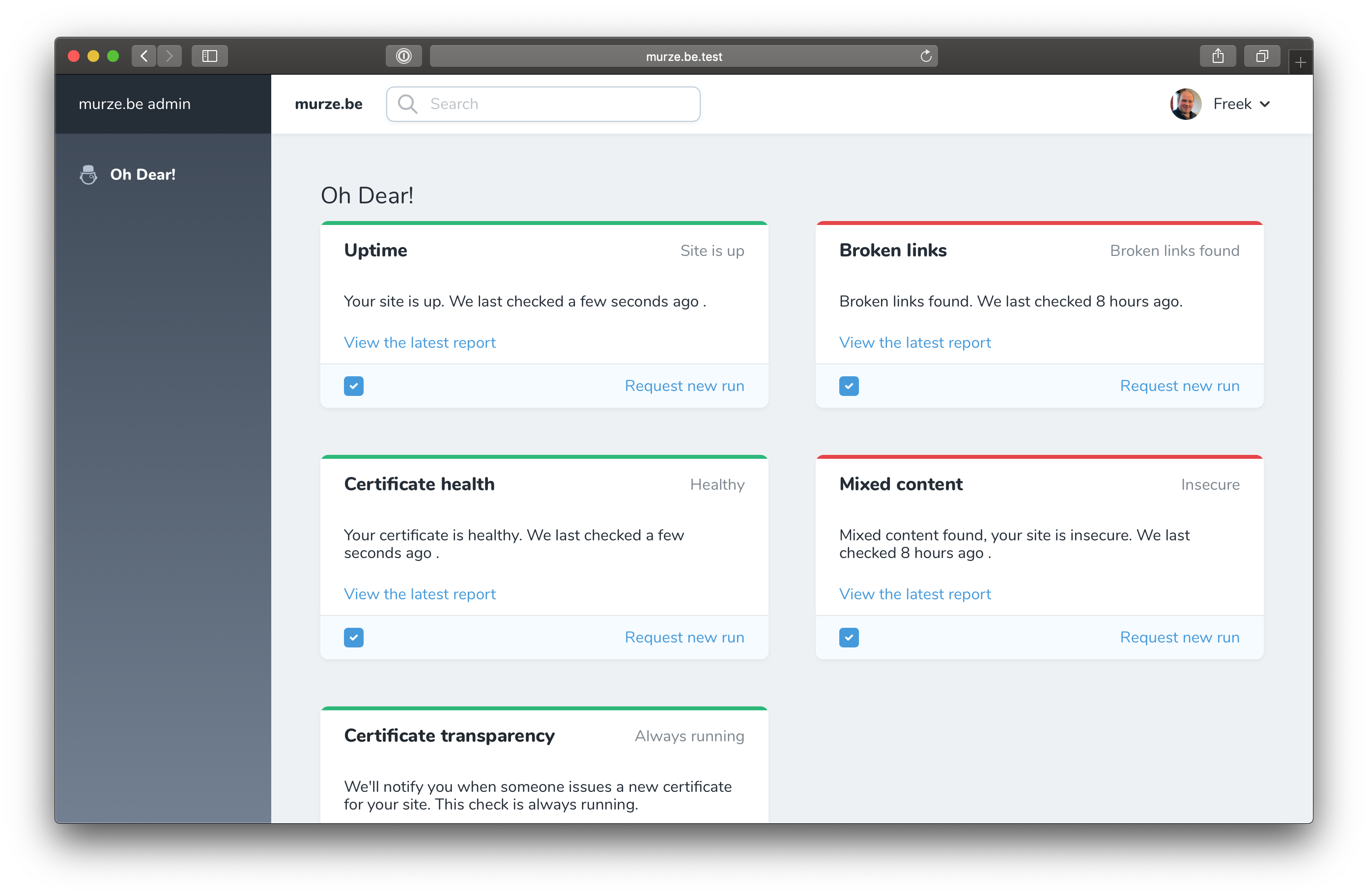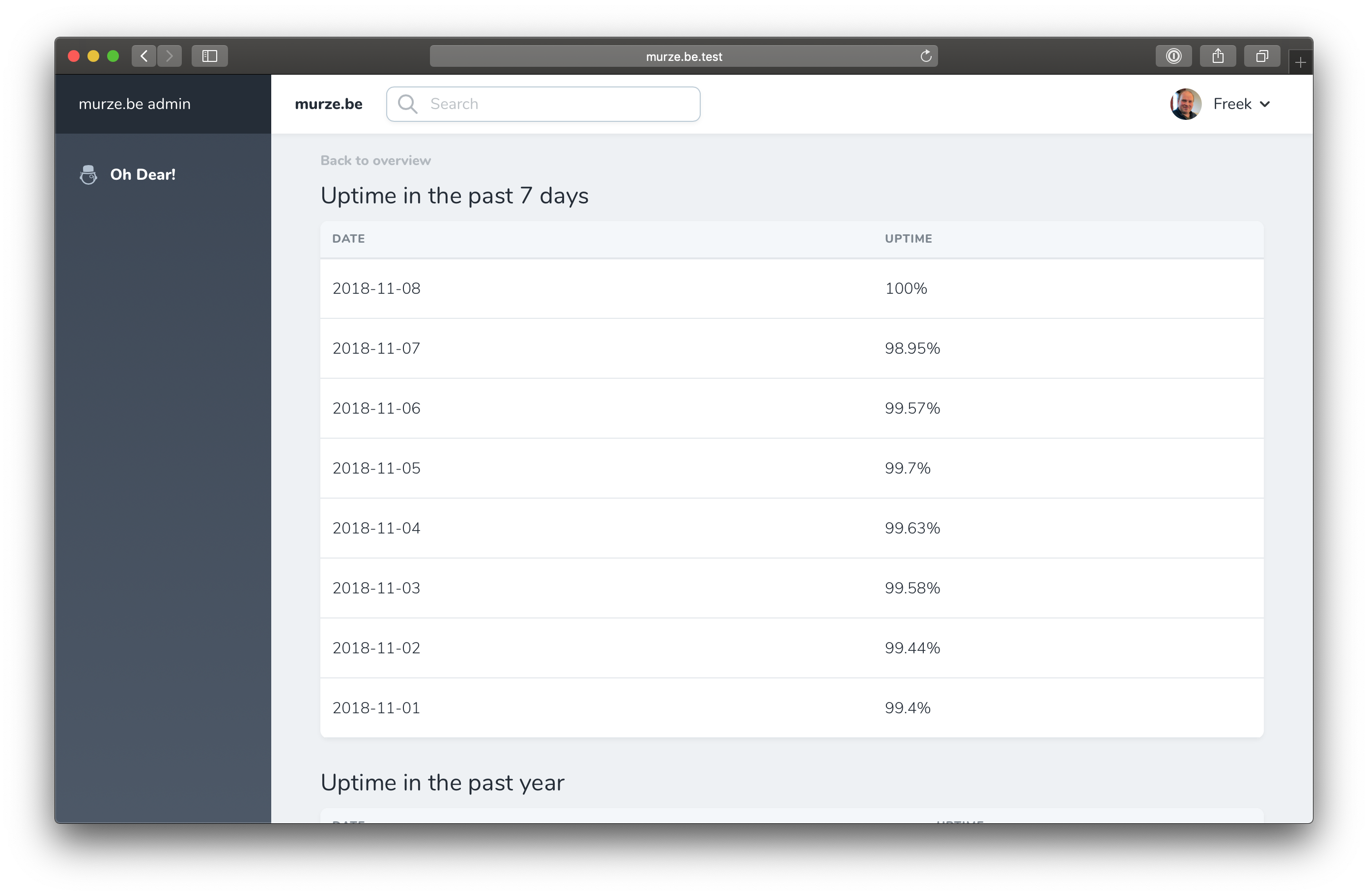 Interested in using this tool? Read our documentation on how to get started.