Notifications
Plenty of ways to receive our alerts.
If you want to.
Customizable alerting
You can tweak your notifications just the way you like. Enable or disable checks, add new recipients, you name it.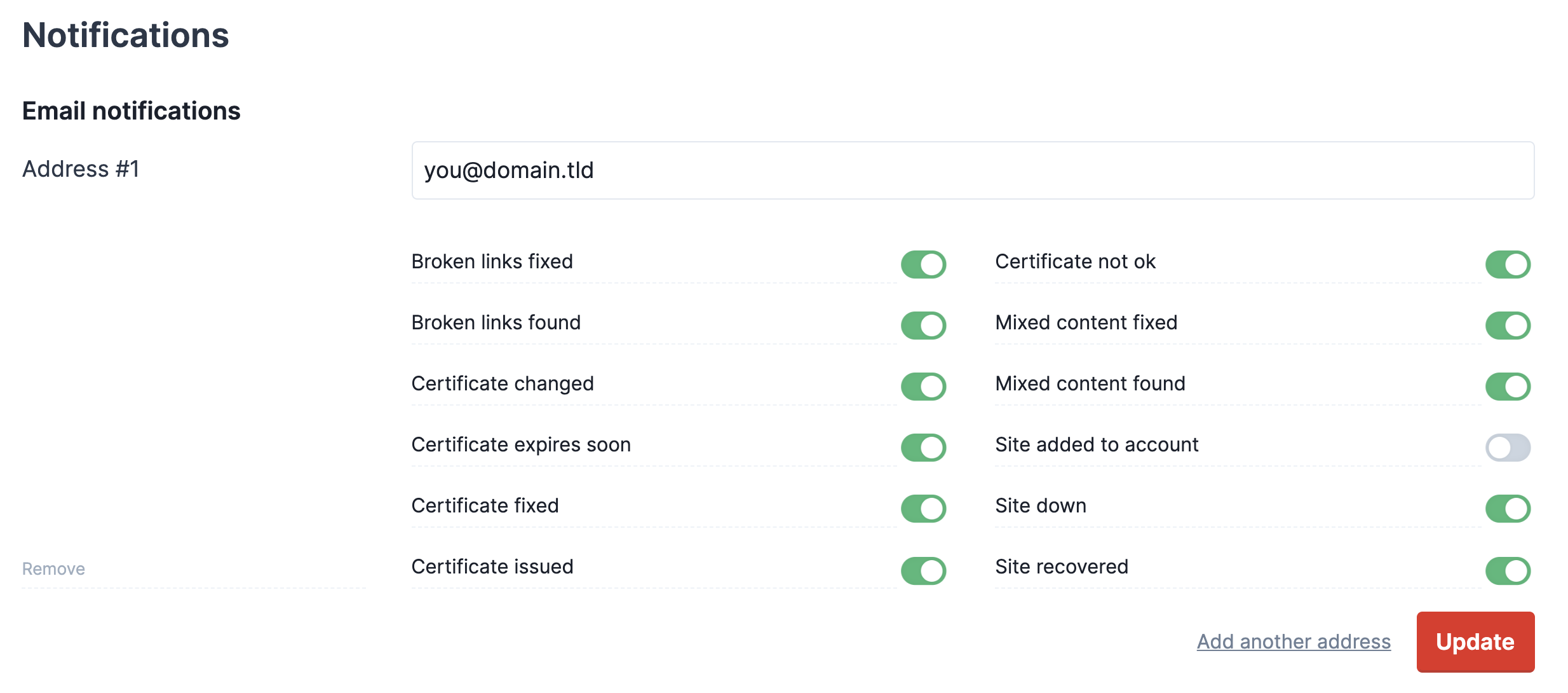 E-mail
By default, problems we find on your websites are alerted via email. They're simple, to-the-point and will give you a list of actual things to check.
Slack notifications
Add your Slack Webhook in your settings page and we'll send real-time push notifications to your Slack channel of choice to inform you of any issue.
HipChat integration
Just like Slack, you can get all your alerts directly in HipChat. Get real time insights in the performance & availability of your websites. Already upgraded to Stride? Get in touch, we're looking for beta testers!
Webhooks
With our webhooks, you can link Oh Dear! with any other service. All data is securely encapsulated in a POST call to an endpoint you control. And we've got extensive documentation to help get you started.
Pushover support
Notifications in iPhone, Android & Windows Mobile via Pushover. Want them on your desktop as alerts instead? That's covered too.
SMS
Want notifications via SMS? No problem! We provide that via [Nexmo](https://www.nexmo.com/). You should bring your own account.
And many more
We've got a lot of extra notifications ideas queued up. Have something special in mind? Let us know, let's talk about it!
We've got plenty more features to convince you of our added value!