How long do you wait for a website to load? And how long are your visitors willing to wait on your site?
We'll notify you as soon as we detect your website is getting slow.
Performance monitoring for your website
Performance is key. For every 100ms of added latency, your conversions drop and you can lose sales.
We give you a detailed breakdown of the performance of your website. This way, you can see the areas that need the most improvement.
A detailed drilldown to tell you where in the request we saw the slowest responses.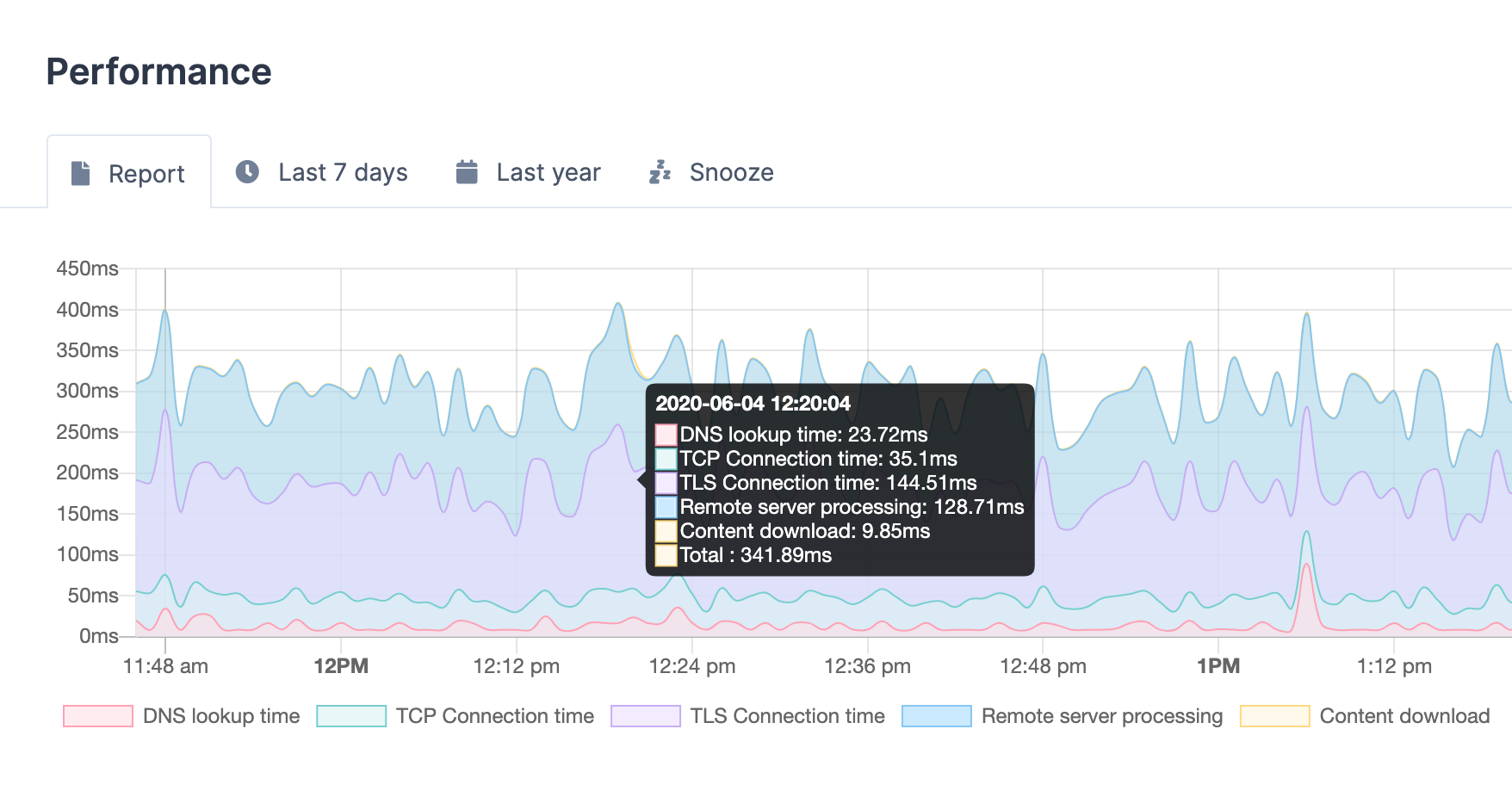 Historic trending data
We keep detailed metrics with every check we perform. Over time, it becomes more useful to see aggregates of this data - trending metrics that tell you at a glance if things are improving or not.
You'll be able to see the last 7 day summary for every site, together with all historic trending data from the moment the site was added to Oh Dear.
Right from your dashboard, you can see if your sites are getting faster or if they're slowing down.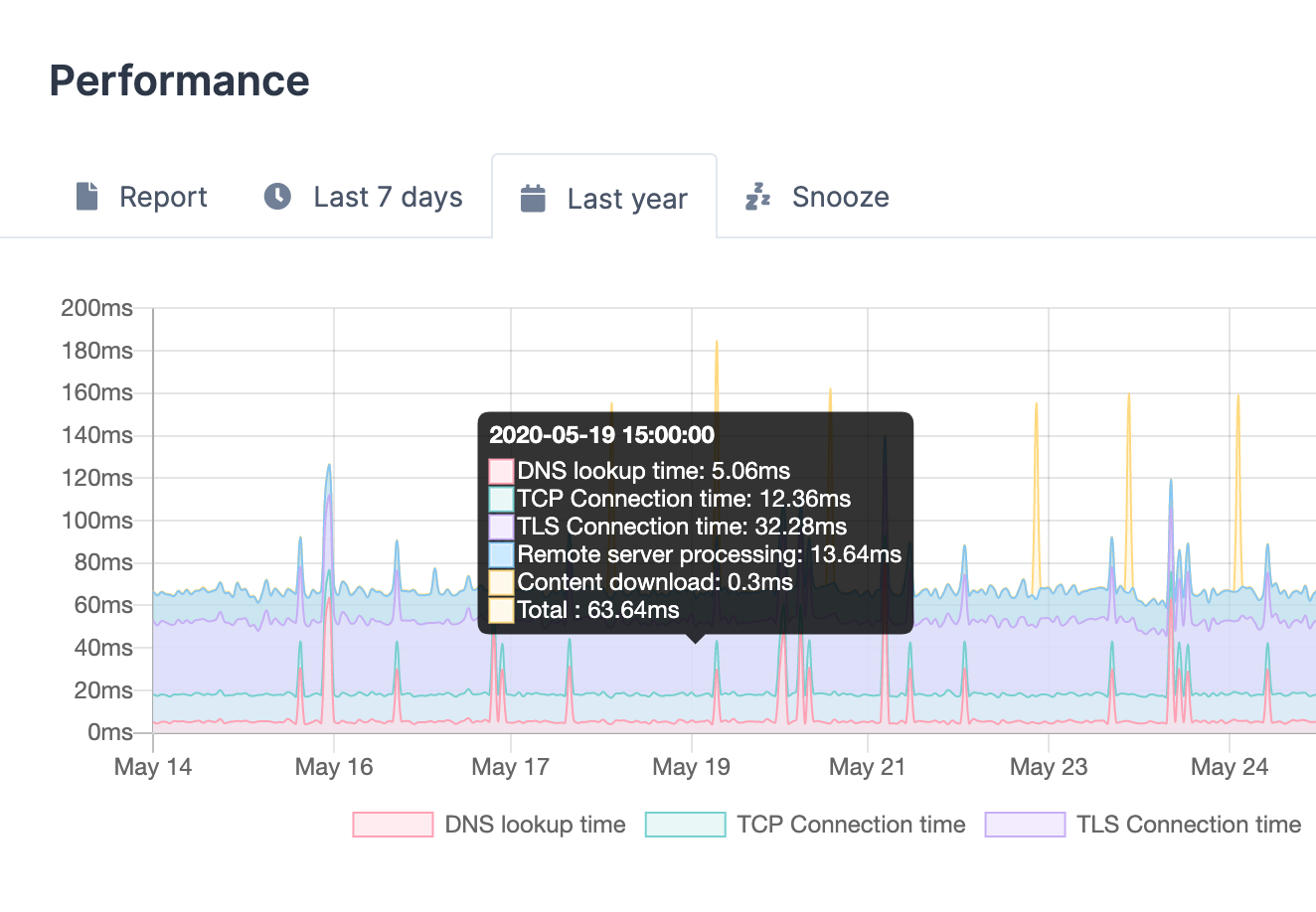 Alerts for the important performance metrics
We believe in two kinds of important alerts when it comes to performance: hard limits and sudden changes.
Per website, you're able to define a hard performance limit that should not be crossed. Once we detect the website is consistently crossing that threshold, we'll let you know.
It's very powerful to know when your site suddenly becomes faster or slower. It could be due to increased load on your servers, it could be a faulty new deploy that only renders half the page, ... whatever it may be, you'll find our sudden change alerts worthy of your attention.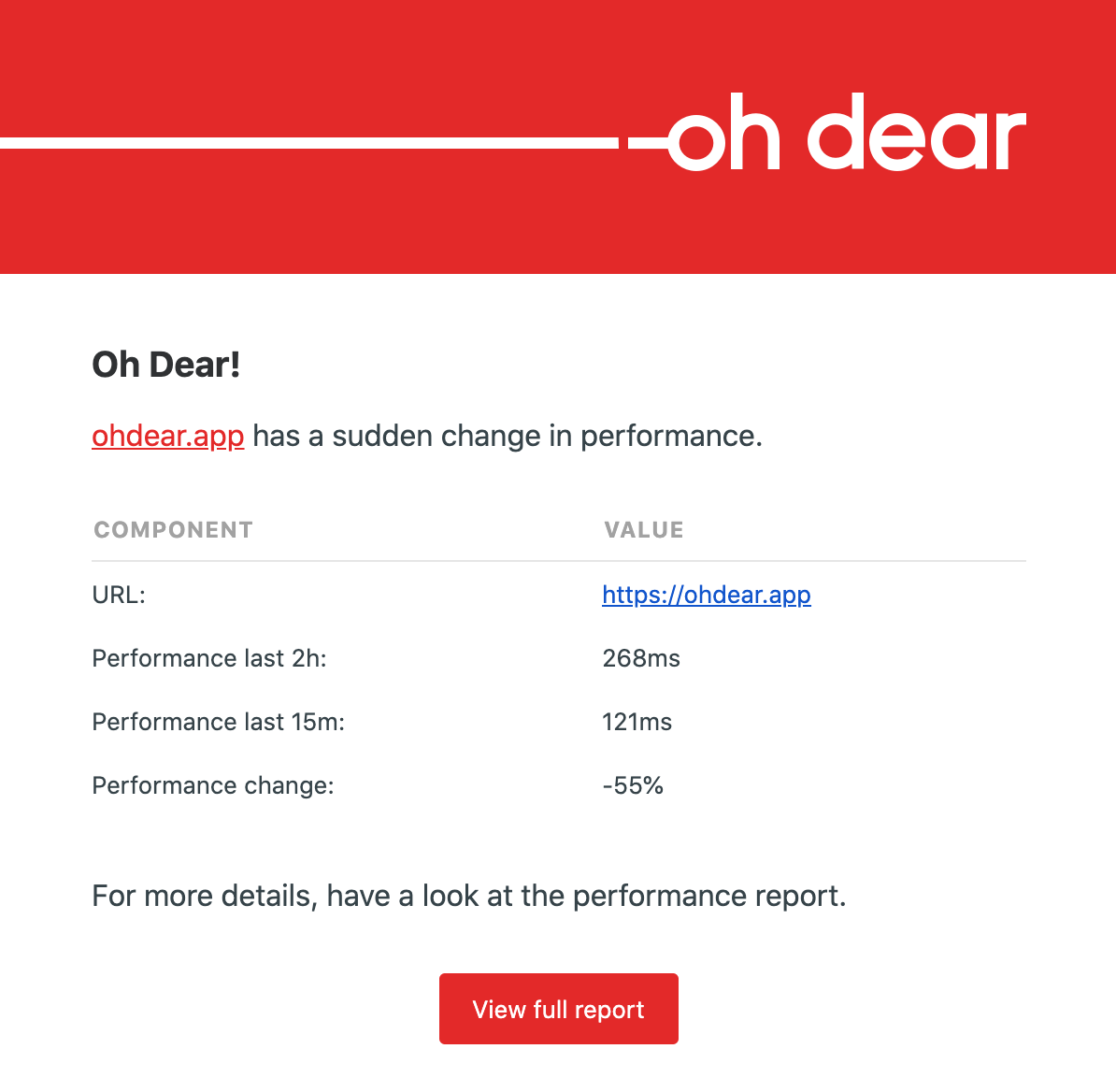 Define a performance budget and monitor it
Without constant monitoring and reporting, how would you know if you're still within your performance goals?
In Oh Dear, you can configure the maximum loading time for any website or API endpoint. Once it's exceeded, we can let you know.
Do you always want to have the sites loaded under 500ms? We can help you monitor that!
Monitor your API's performance
You can monitor websites and API's using Oh Dear. For API monitoring, you can configure additional payloads to monitor individual API endpoints.
Should a product-information API call always return under 200ms? Or is a microservice you're building experiencing spikes in performance? Add it to Oh Dear, pick the HTTP method (GET/PUT/POST), add an optional JSON or HTTP payload, and we'll start monitoring and reporting.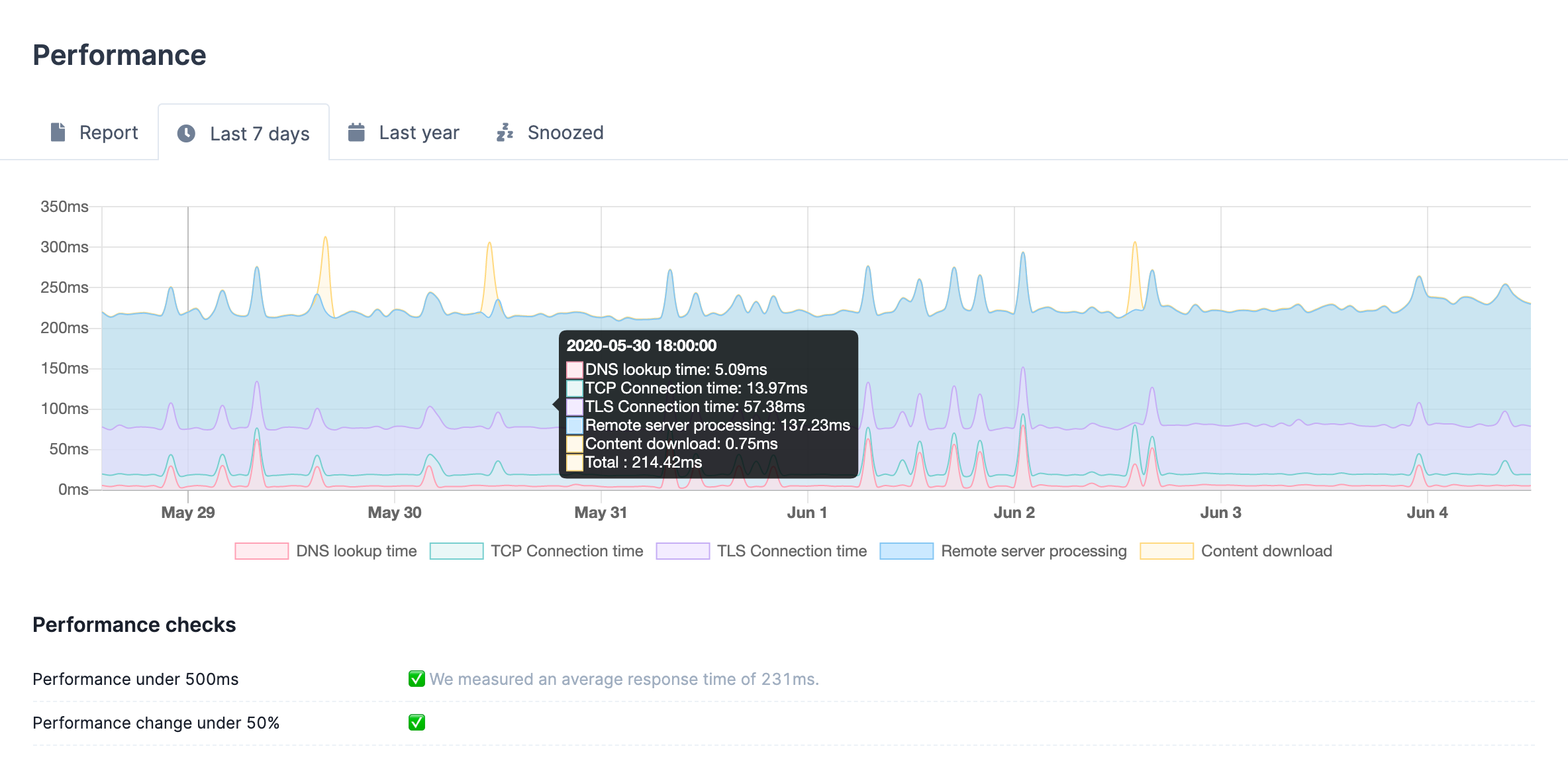 The performance for all your sites, at your fingertips
Your dashboard will give you a birds-eye view of all performance charts for your sites. If things are too slow, we'll clearly mark them out so you can quickly get a feel for all your websites in a single screen.
You can click through to see extra information or configure the sensitivity of each alert.