The technical explanation of what we monitor
We monitor what truly matters: your application or website.
If we fail to receive an HTTP/200 response within a reasonable timeframe, we mark your site as down. When we see 3 failures in a row, we send out notifications so you can intervene. This prevents monitoring flaps and false positives.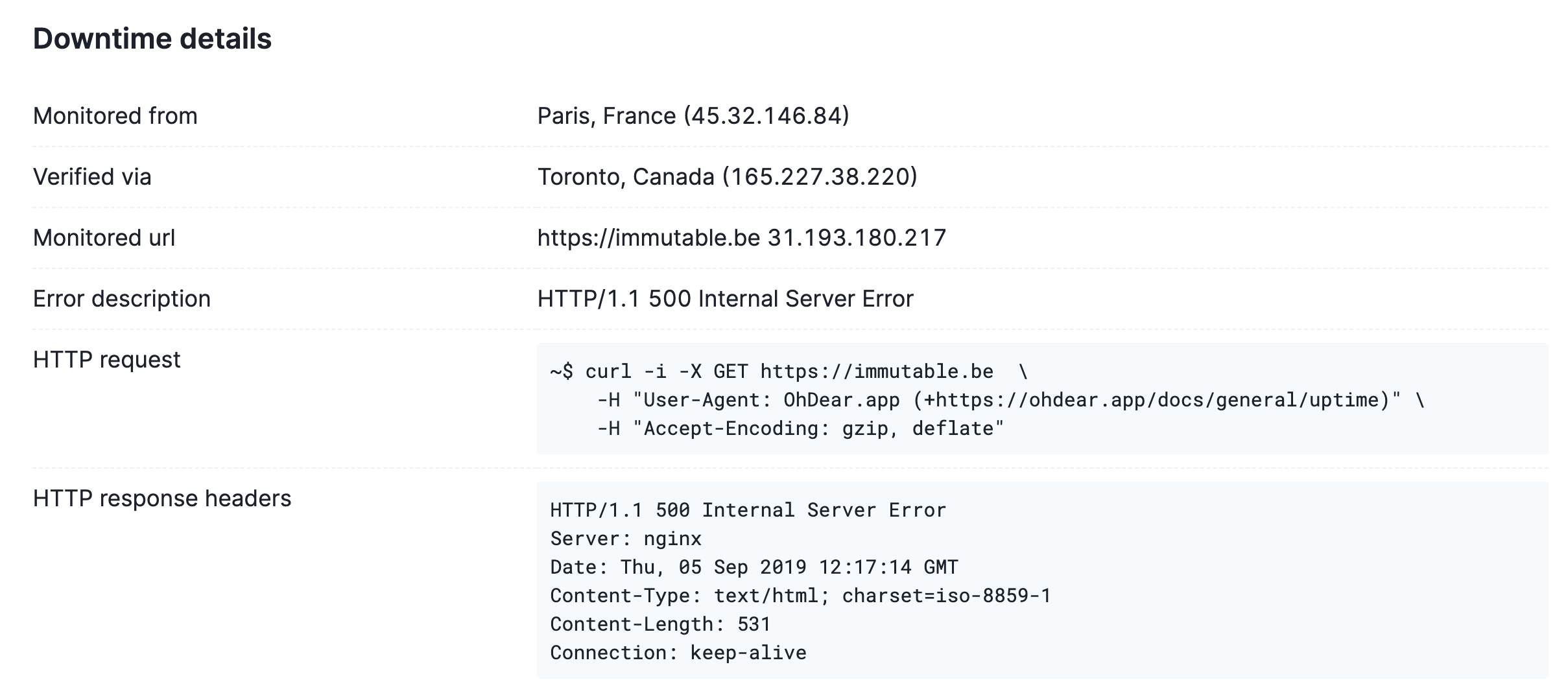 In our report you'll find useful commands to replicate our monitoring, this allows to you see exactly what we see.
Extending uptime monitoring
Is just monitoring a status code not enough? You can configure a piece of text we need to verify on the page too (a "checkstring"). If we receive an HTTP/200, but the checkstring is missing in the source code, we'll mark the site as down.
By default we monitor using a GET HTTP call, but you can also change this to POST, PUT or PATCH, each with their own form payload. This allows you to monitor search results, contact form submissions, API endpoints, ...
Want to get into the nitty gritty details of our uptime monitoring? Have a look at our documentation.