Deep integration with WordPress and Oh Dear
There is now a WordPress plugin that gives you deeper insights into broken links found, the performance of your site and the uptime statistics!
A WordPress plugin for Oh Dear
Our friends at KryptoniteWP have developed a free WordPress plugin that seamlessly integrates with your Oh Dear account through our API.
Once installed, you'll be able to see the uptime statistics of your site, the performance (as measured, externally, by Oh Dear) and a list of broken links that were found.
Uptime statistics in WordPress
We can only hope everyone's statistics look as good as these: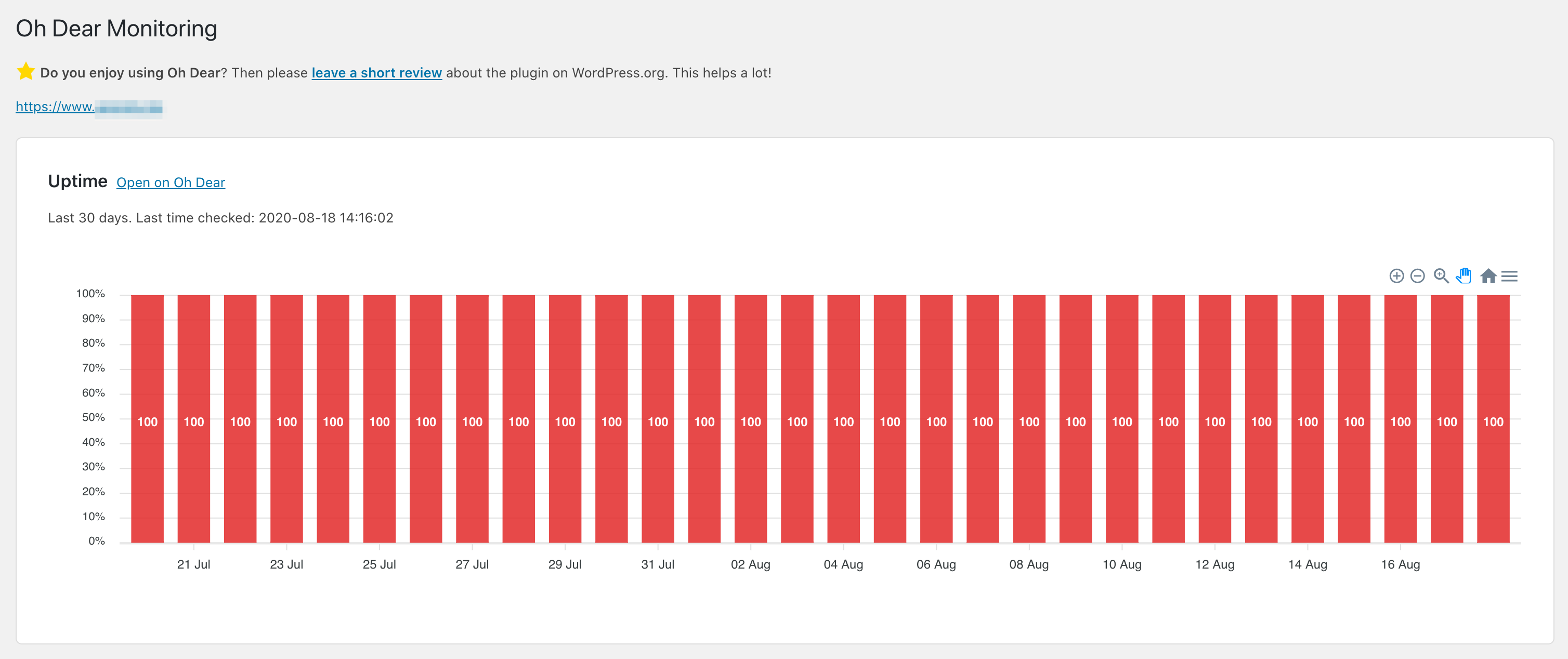 In the plugin dashboard, you'll find the uptime details of the last 30 days neatly presented.
Performance statistics in WordPress
Below the uptime stats, you can find the performance numbers we measured for your site.

If you mouse-over the chart, you will see even more details of the performance characteristics of your site.
Listing broken links in WordPress
At the very bottom, you can find a list of all the broken pages Oh Dear found when we checked your website.

There's a super convenient edit button available that takes you directly to the offending page, so you can fix any broken links straight away.
There's a benefit of having an external, 3rd-party service, like us check this: we see exactly what your visitors see.
No accidental only-available-for-logged-in-users pages, no hidden typos in URLs, ... We find & alert you on time so you can fix them before your visitors.
Installing the WordPress plugin
Installation couldn't be easier!
Head over to your Plugin section in WordPress, search for "Oh Dear" and hit Install.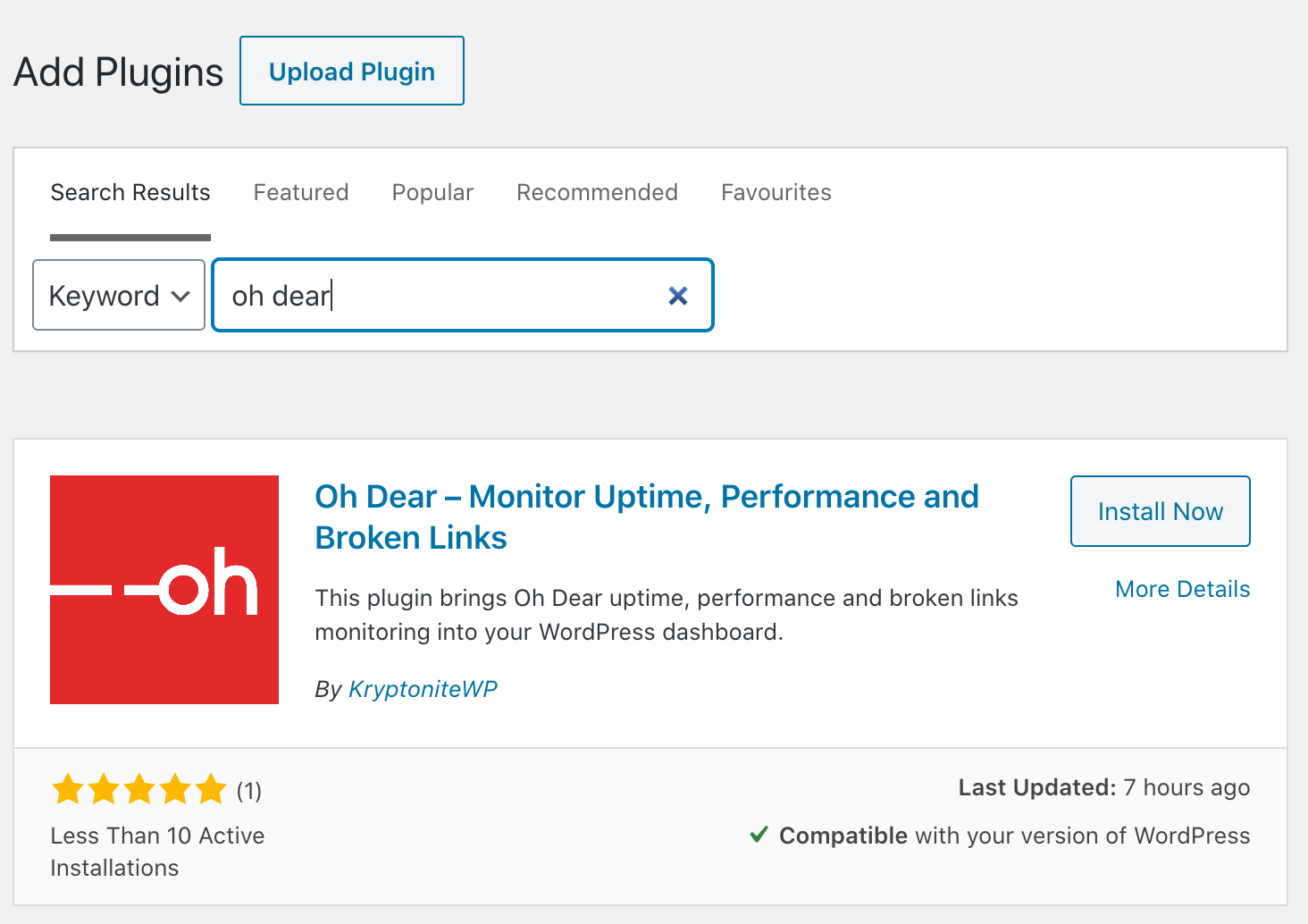 Once installed, head over to the settings and copy/paste your API key, so the plugin has authenticated access to your Oh Dear account.
Everything else happens automatically! The uptime & performance data is fetched and cached locally, as well as the broken links reporting.
Insights for your clients
This plugin is ideal to provide your clients, who are probably looking at the WordPress dashboard to create content and manage their site, insights into the health of their entire website.
It is an isolated way of providing important data to your client, that doesn't require any extra work from you.
On the contrary even, by giving your client direct access to performance data and broken links reports, they can do the initial corrections themselves before having to escalate them to you.
Thank you KryptoniteWP!
We want to extend our thanks to KryptoniteWP and Florian in particular that built this WordPress plugin.
It's amazing to see the community build on top of our API and build such incredibly high-quality plugins!