How we improved our service in 2020
In 2020 we slowly, but surely, improved our service. The UI has vastly improved and we added two major new features. Time for a recap!
A fresh new look
In the first months of the year, we adopted a new logo and corporate identity.

This also meant a redesigned marketing site to highlight our features.
Simpler testing of notifications
In March, we vastly improved the notification settings and added the ability to send test notifications for all channels.

On top of that, the notifications UI got a big redesign, making it easier to add new recipients and fine-tune the delivery.
Webhook improvements
A lot of customers rely on webhook notifications, so we made them a lot better. You can now see a detailed log of our outgoing event notifications and the response we received back from your endpoint.

You can even resend old notifications. You can read more about these features in this blog post.
Time for a n̶a̶p̶ snooze
In April, we added the ability to snooze notifications.

Oh, and we've made Slack notifications interactive.
It's now possible to rerun a check, or snooze one, right in your Slack workspace! 🤯
New feature: performance monitoring
In May, we launched a new major feature our customers were asking for: performance monitoring.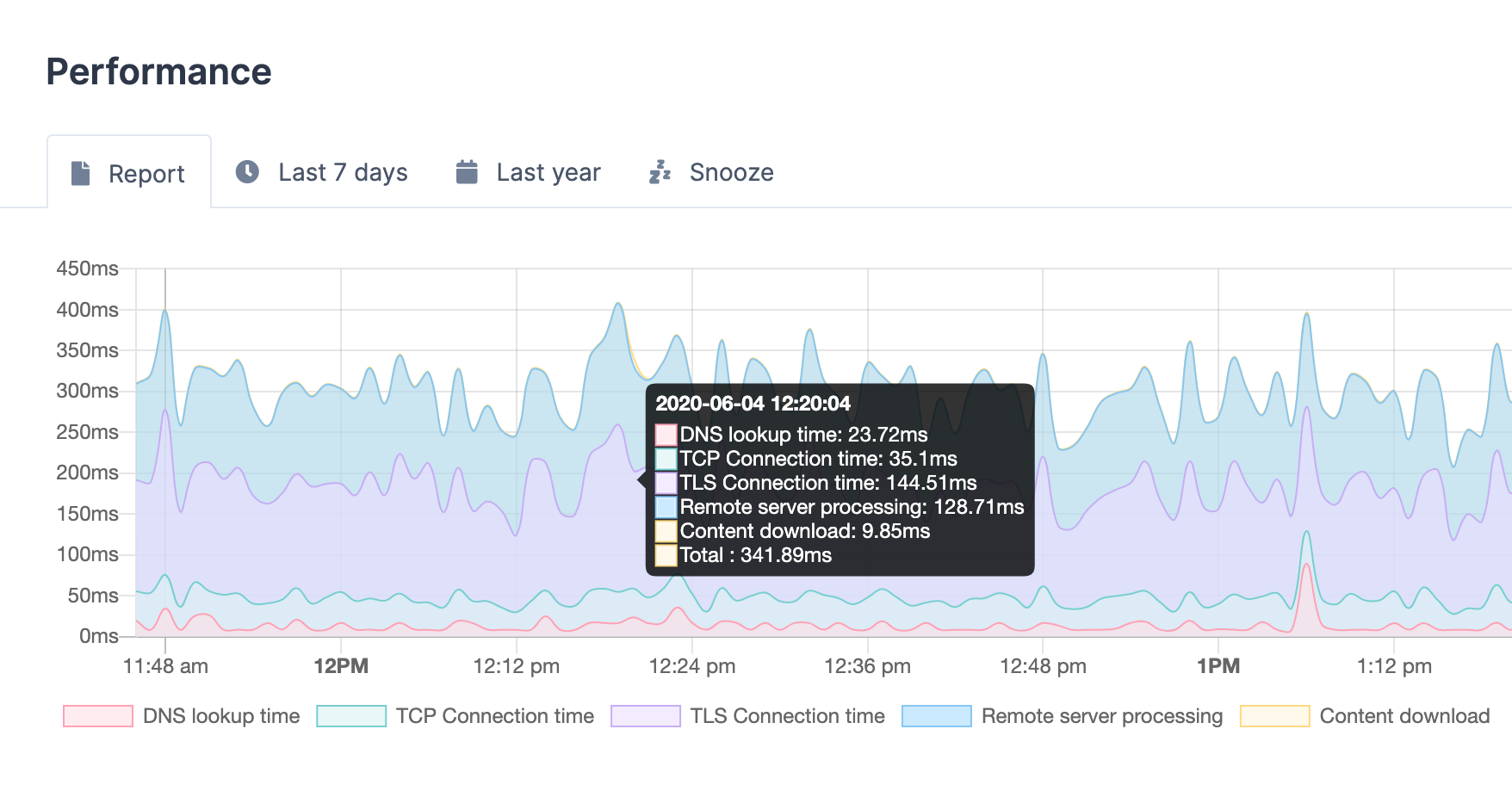 For each site, you can now see graphs that display how fast your site is responding. Oh Dear can now also send out alerts when there are big jumps in performance.
New feature: scheduled task/cron job monitoring
In September, another new check was introduced: scheduled task monitoring.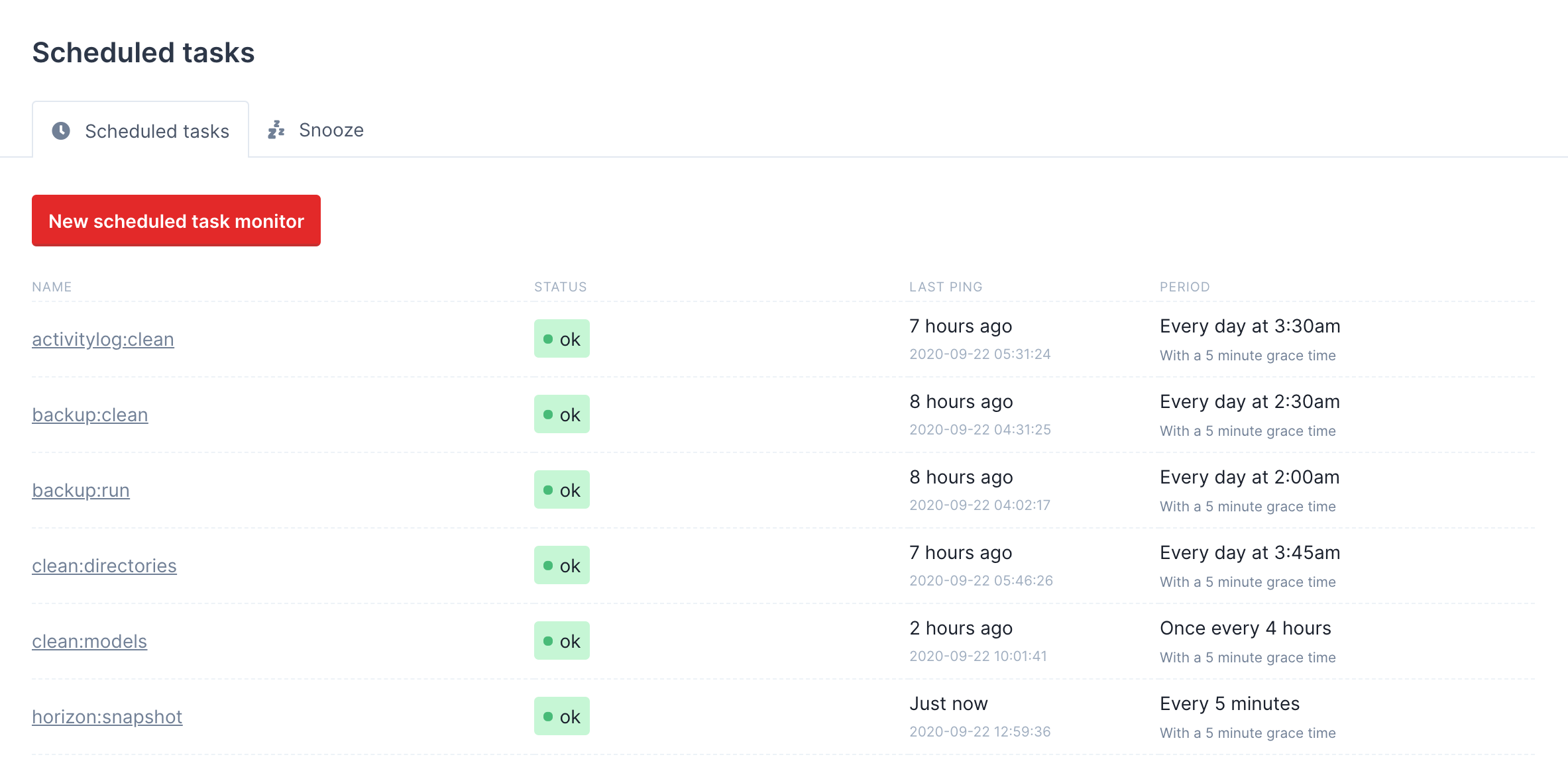 Using this check we will notify you when one of your scheduled tasks didn't run on time.
Redesigning the dashboard
In November, Seb from Spatie designed a new fresh look for our dashboard.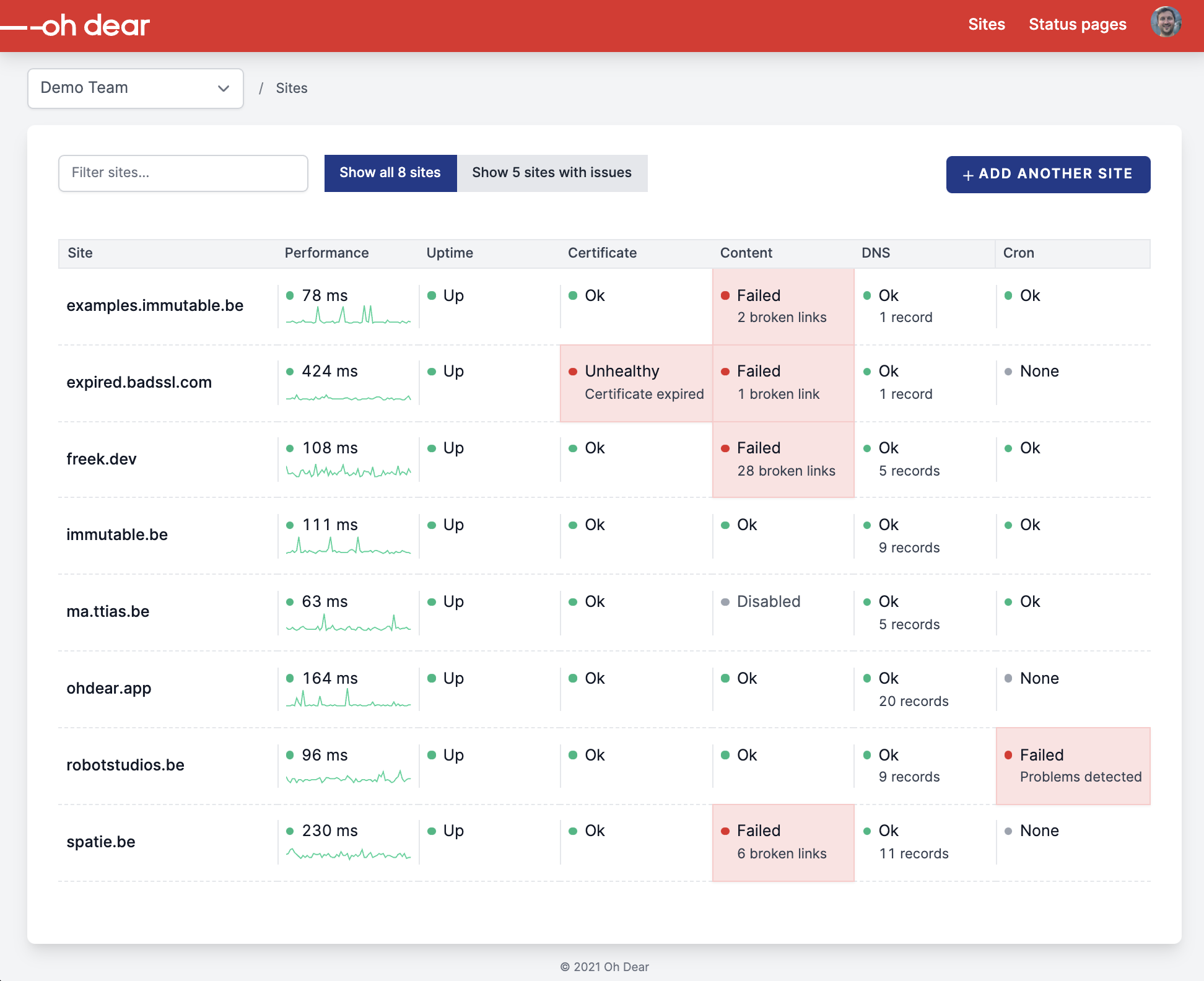 We also took care of importing and displaying favicons next to each site.
In this stream you can see Freek coding up that feature from scratch.
"Behind the scenes" talk
In December, Freek gave a talk at the PHPBenelux meetup about how we run Oh Dear behind the scenes. He talks about how the service was started, how we promote it, and you'll also see some parts of our code.
What's next in 2021?
We're already working for the first new features that we'll introduce in 2021!
Somewhere around the end of Janurary we'll introduce site snapshots. These are reports on the status of your site that will be automatically be generated and can be mailed to an e-mail addresses of your choice.
You can think of that monthly uptime mail that we send you, but on steroids. In Janurary we'll also revamp our public website.
We hope that you like the improvements we're making to Oh Dear. If you have any suggestions for us, do let us know.