Make money by referring customers through our new affiliate program
We're proud to announce that we started our affiliate program.
Using this program, you can generate a link (like https://ohdear.app?via=your-name) that you can include in your blog posts, tweets, or anywhere on the web. If somebody clicks that link and subscribes to Oh Dear in the next 30 days, you'll get 25% of the revenue of the first year of that subscription. The more people subscribe via your link, the more money you earn.
When you create your affiliate account, you'll get access to a nice dashboard showing you a clear overview of all your clicks, conversions, and money your links generated.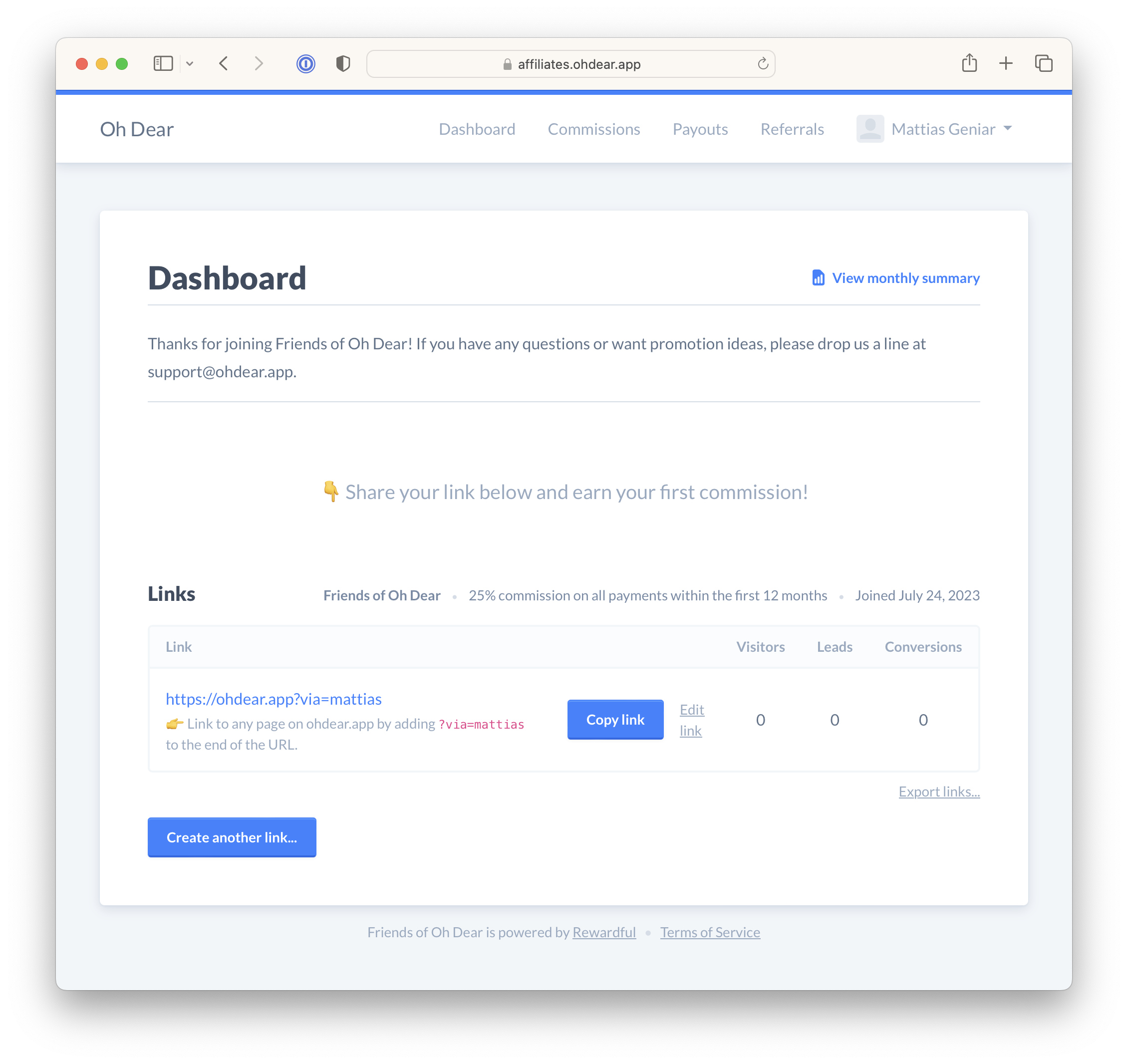 You'll find more info on all of this on our brand new (and beautiful) affiliate program page.