Microsoft Teams notifications now available in Oh Dear
We've added Microsoft Teams notifications to Oh Dear for uptime, certificate, performance and broken links alerts!
Microsoft Teams notifications
Users of Microsoft Teams can now add their MS Teams webhook to Oh Dear, and we'll be able to send notifications to the channel linked to that webhook.
Here's what that looks like: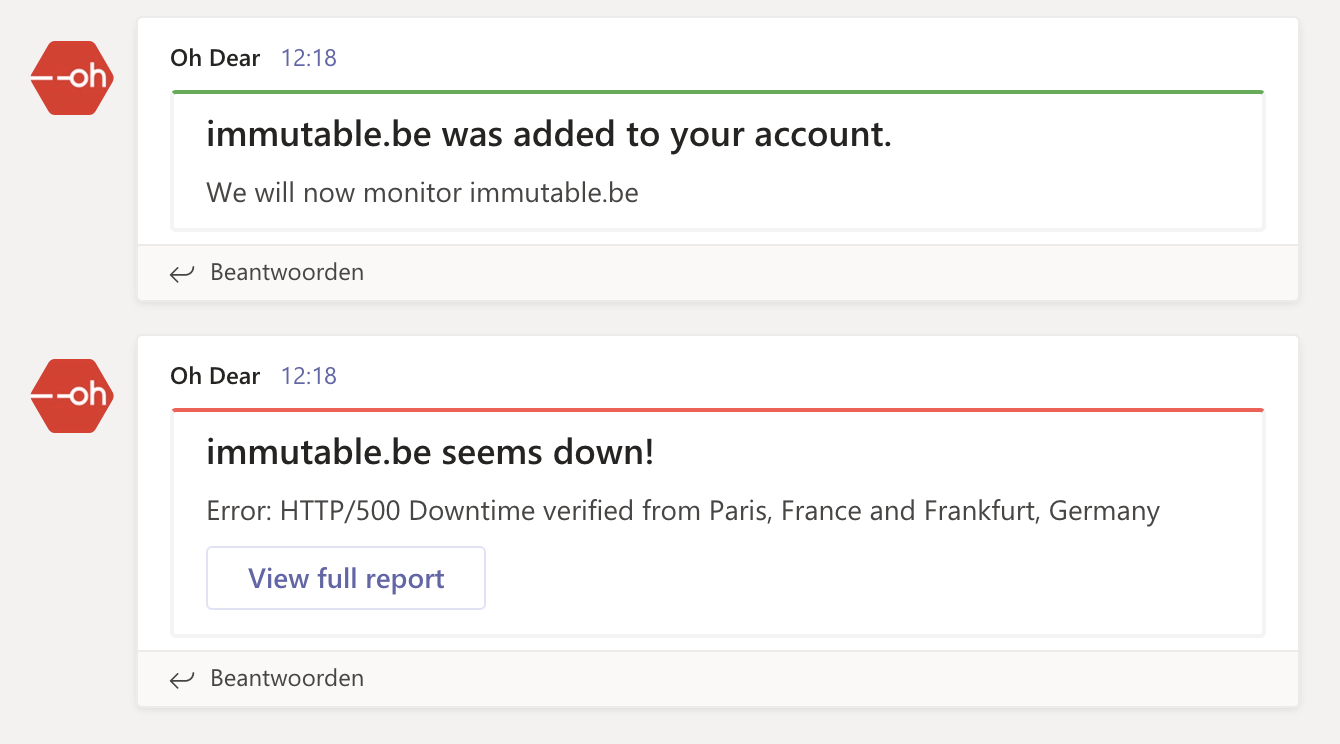 You can add a custom icon to the MS Teams notifications, our logo is available on our website.
Add the webhook per site or on a team-level
We have 2 ways to receive MS Teams notifications: globally, on a team-level, or on a per-site basis.
Most users add the webhook on their Team Notification page. Every site added on your account inherits those settings.
Alternatively, you can add them per-site too for more granular control.
We hope you'll enjoy the new notification option available in Oh Dear!