Snooze notifications until the next workday
When a site is down, Oh Dear sends a notification every hour. Since last year, our notifications can be snoozed for a fixed amount of time (5 minutes, 1 hour, 4 hours, one day).
In the evenings and weekends, you might not want to receive repeated notifications. That's why we've added a nice human touch: all notifications can now be snoozed until the start of the next workday.
You can choose this new options in the snooze settings of a check.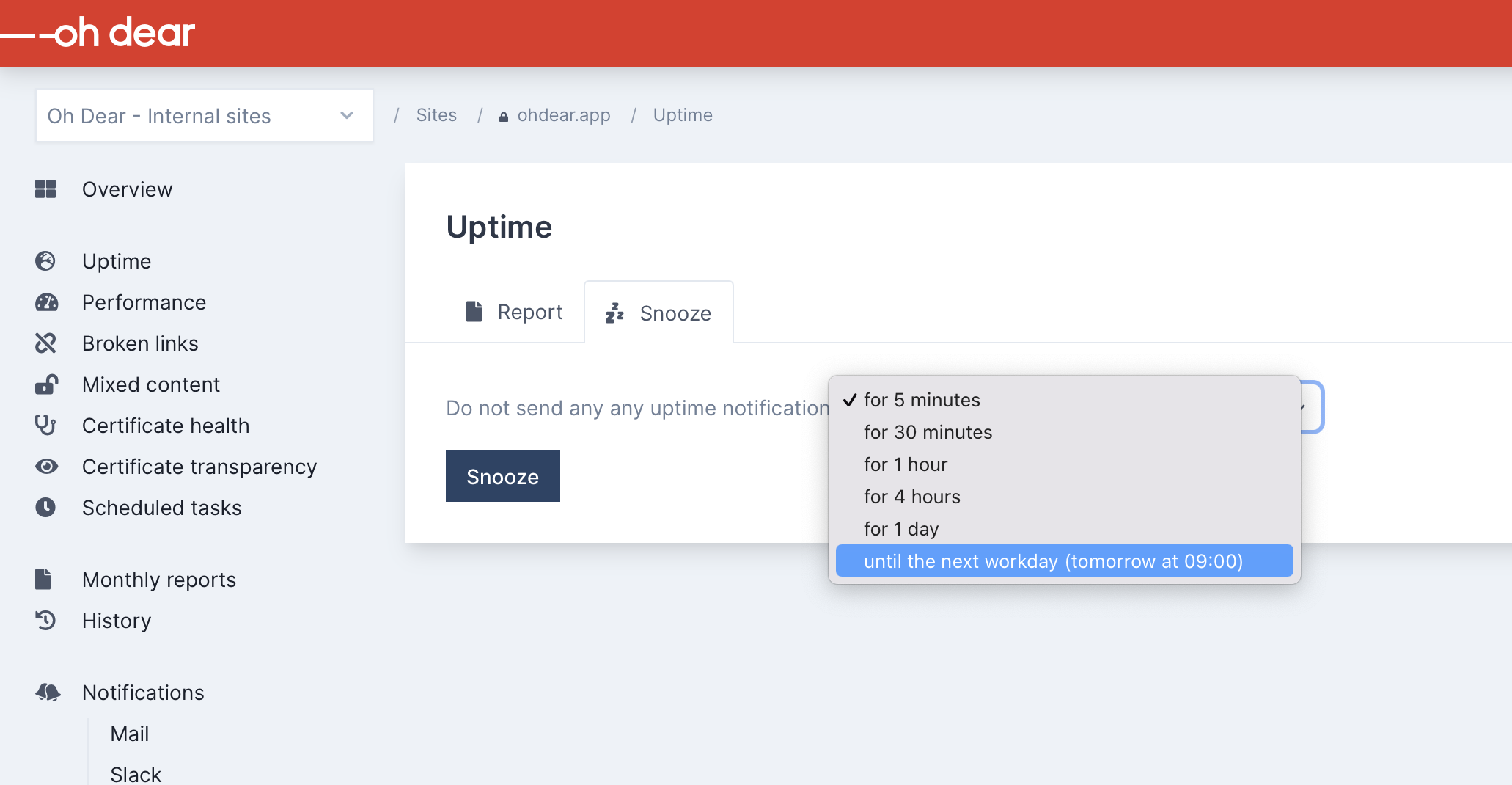 If you're using Slack notifications, you can also use that new option right within the Slack notification itself.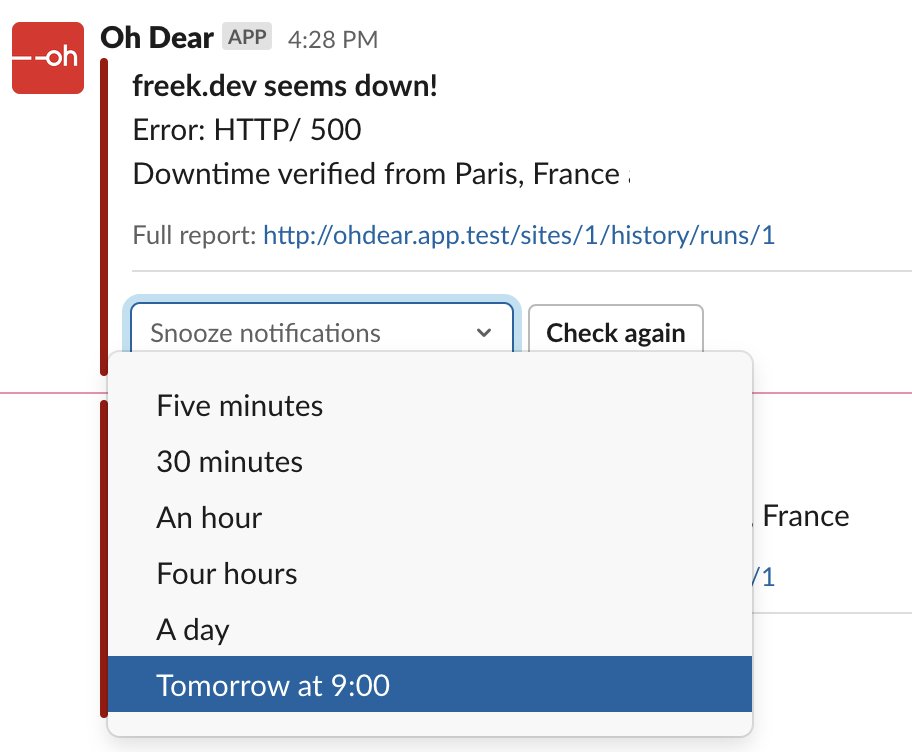 By default, we'll assume that you and your team work every weekday from nine to five. You can customise your business hours on team settings.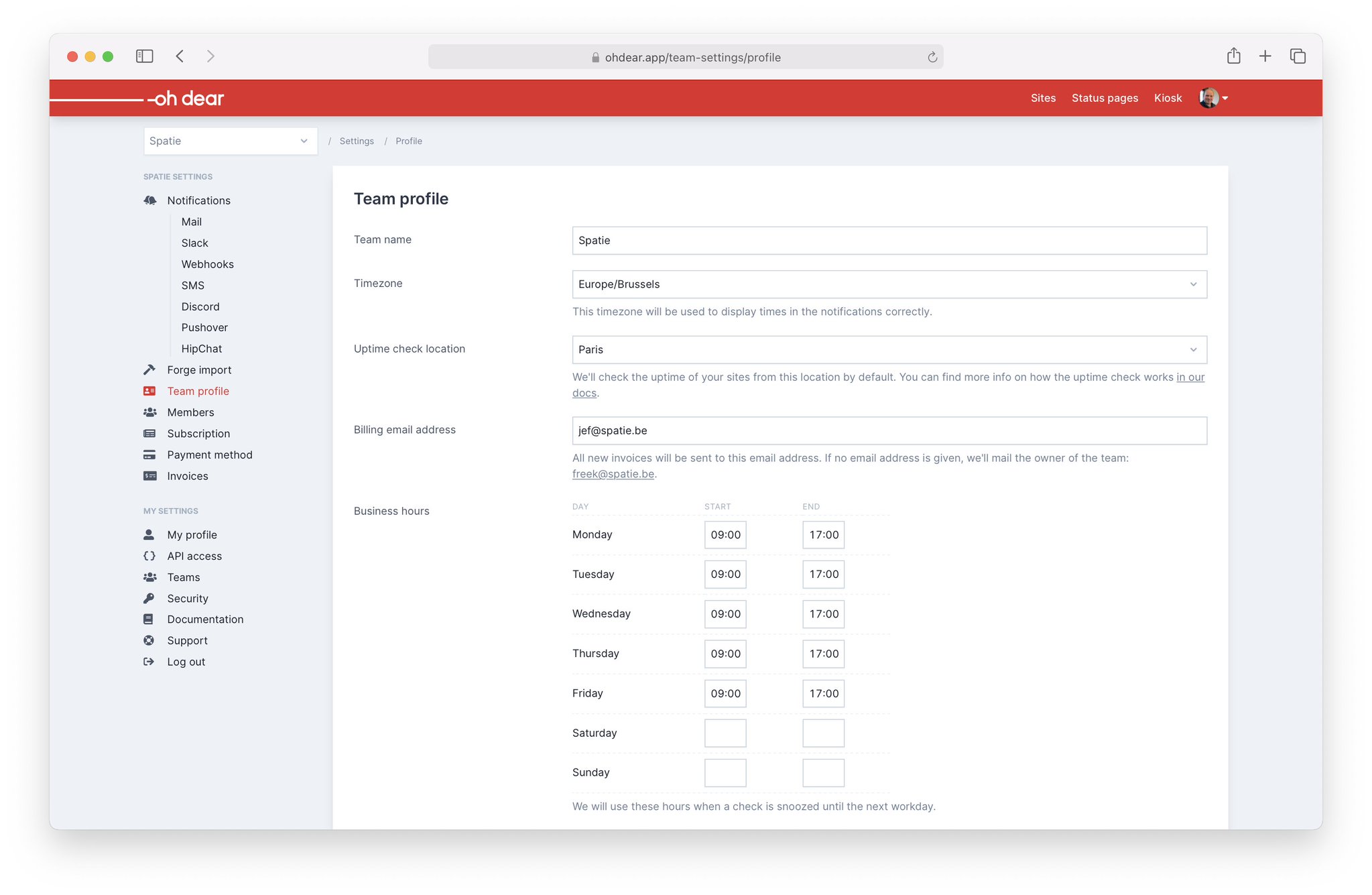 Enjoy the calm this new snooze option brings!