User, team and billing sections have been revamped
When you log into your account, you'll notice some subtle and not so subtle changes.
We slightly updated our theme, you'll see more rounded corners and tweaked colours of various things in our UI.
New looks...
The big changes are to be seen in the user, team and billing sections. These screens have a totally new design.
Here's what the new team section looks like: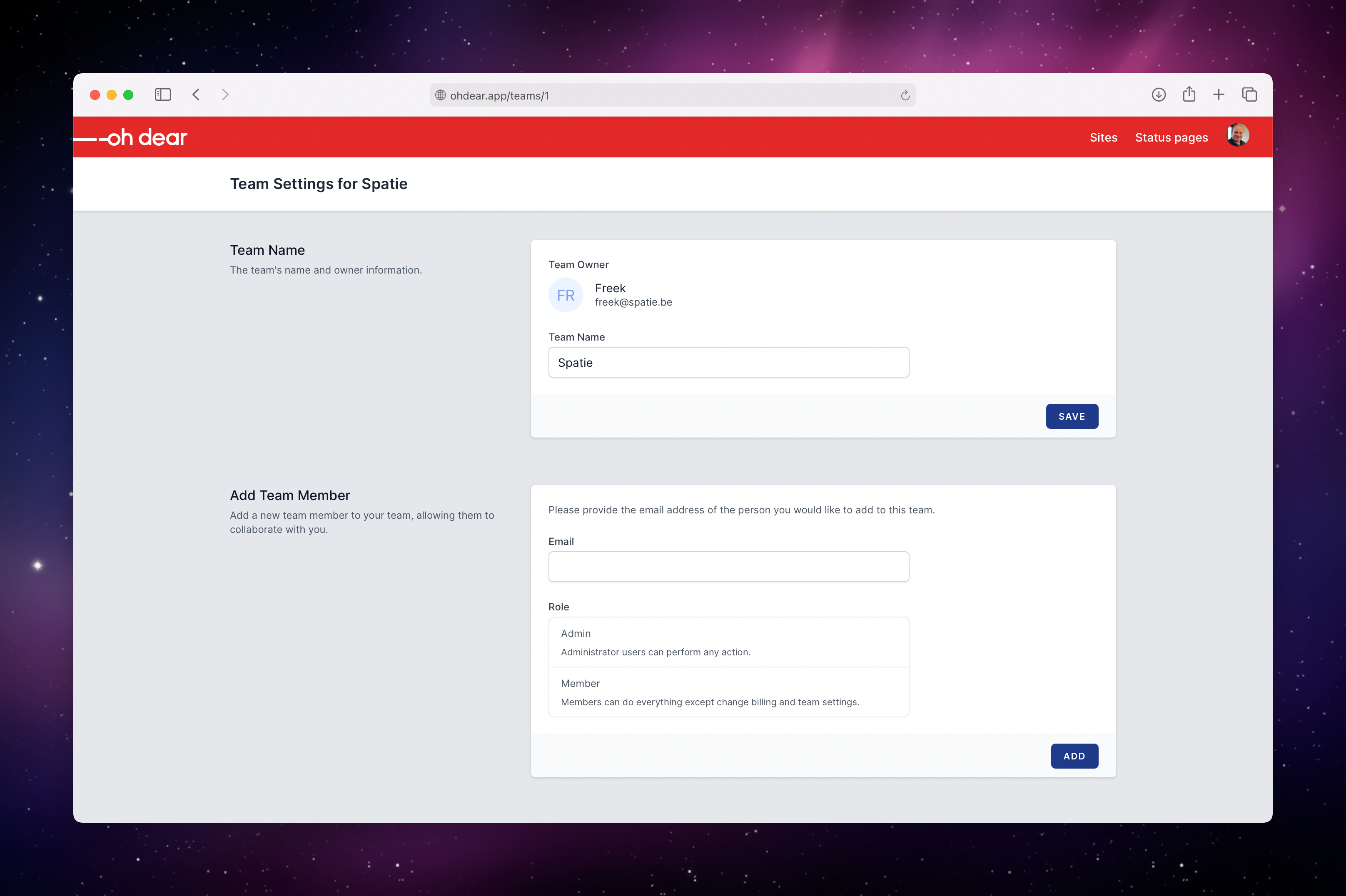 Here's a screenshot of the new user profile: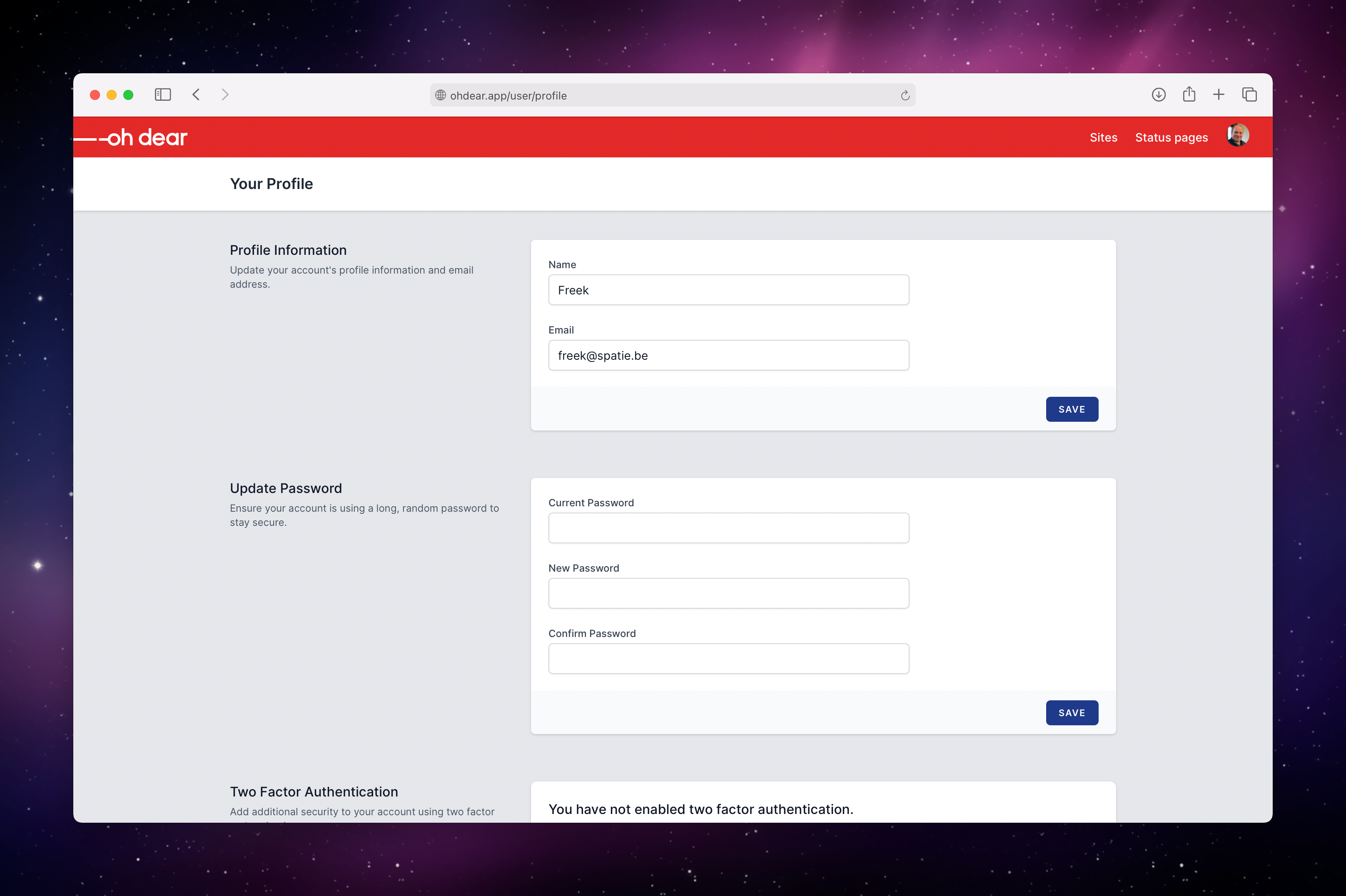 Billing has been totally revamped: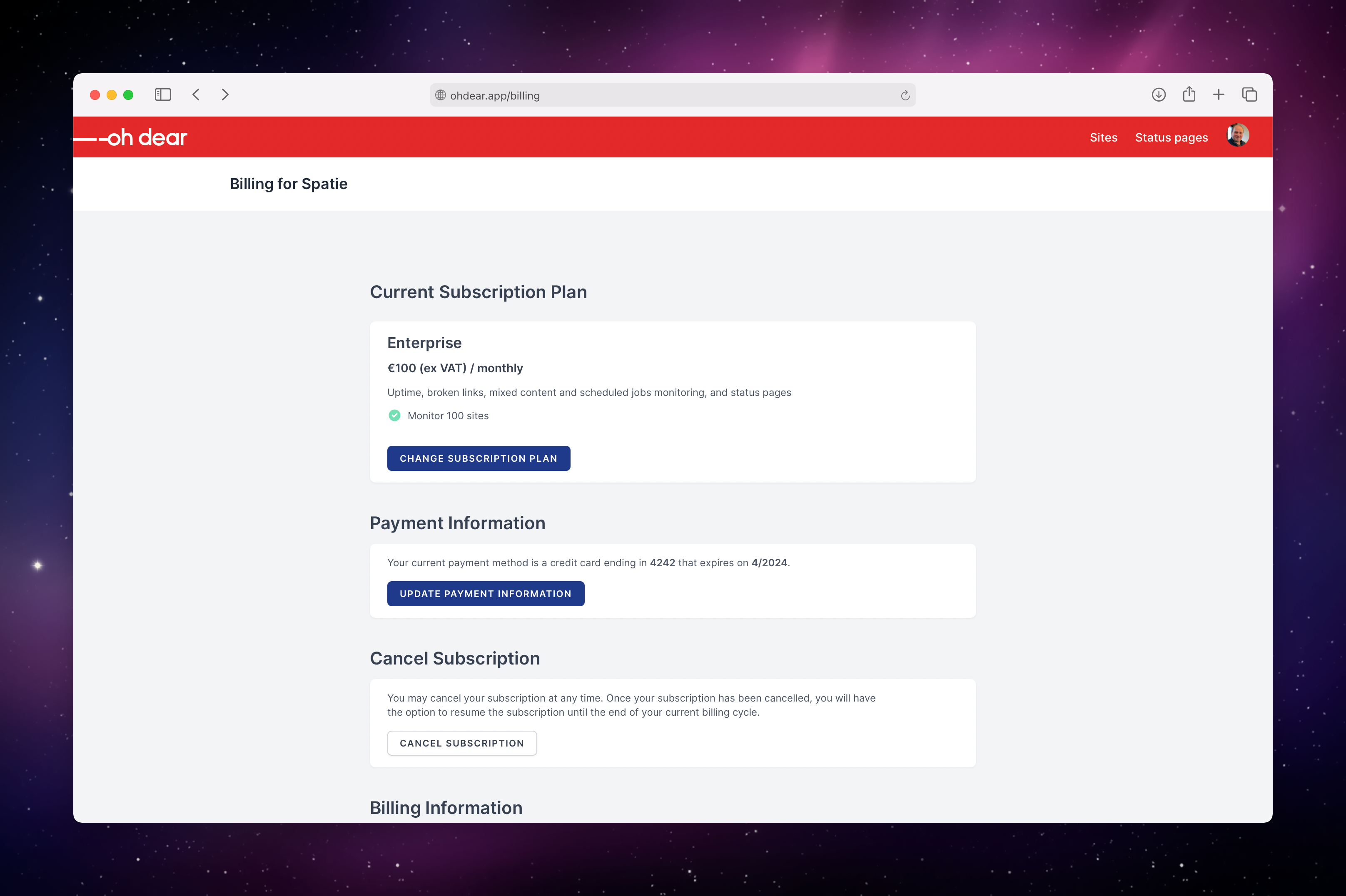 ... and new features
There are a couple of new features as well!
In the billing section you can now specify multiple people to which we should send all invoice receipts. Here's what that looks like:

You can now invite admins to your team. Regular team members cannot modify the team or the billing settings, only admins can.
When you enable 2 factor authentication, we'll now generate recover codes that you can use should you lose access to your 2FA device. Don't try these recovery codes, they are from our testing environment. 😉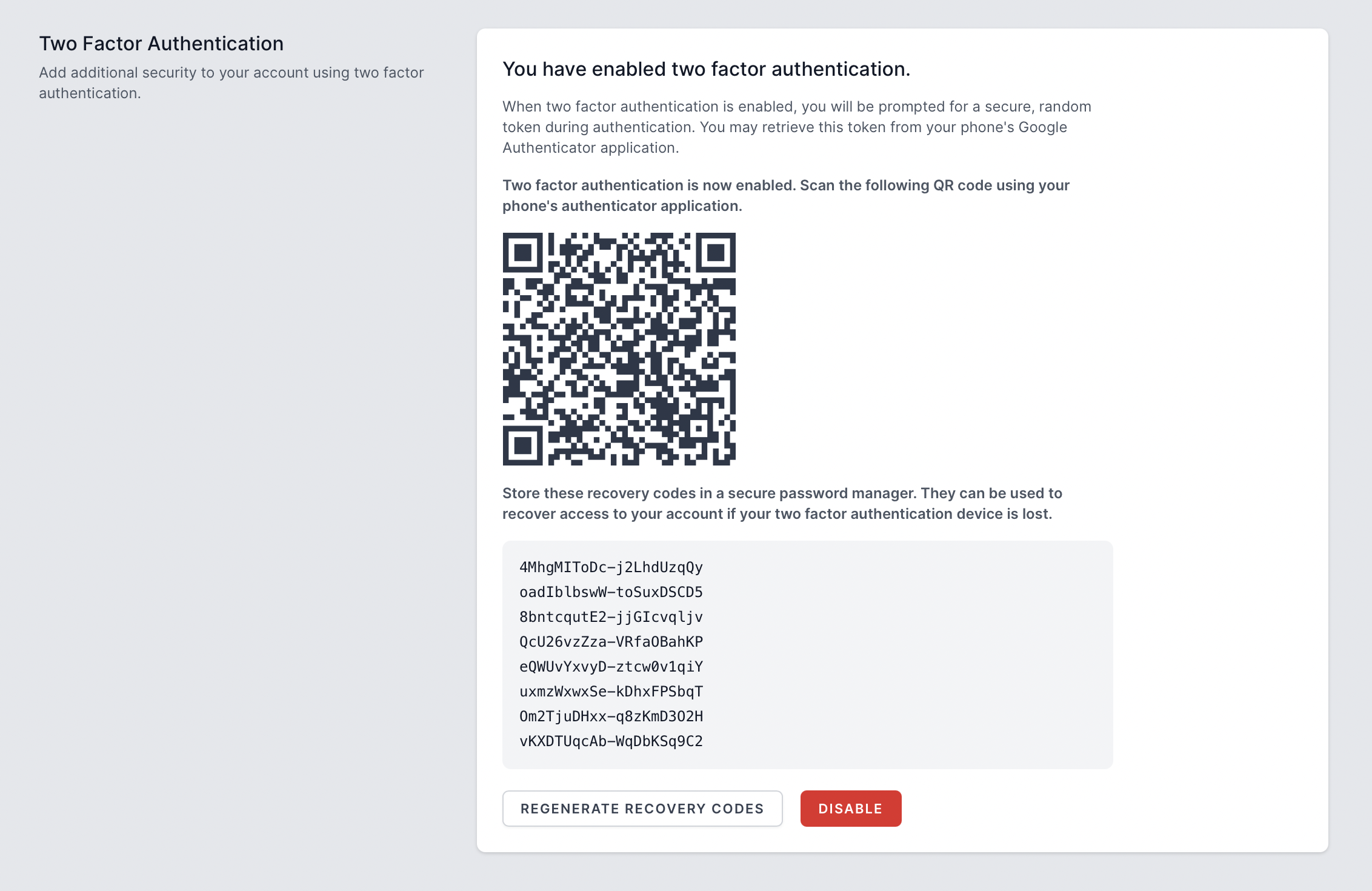 On your user profile you can now see all devices where you are currently logged in.

Behind the scenes
Since launching Oh Dear, we've handled billing and team management using Laravel Spark. Recently a new major version was released. Most improvements in our UI are available because we upgraded to the newest release of Spark and Jetstream.
You can read more technical details of how and why we upgraded Spark and Jetstream in this blog post.