You can now customise how we handle redirects
A good deal of sites redirect visitors to a specific more relevant page. Think, for instance, of a site that redirects you from / to a page in a relevant language, for instance /en or /nl.
A single redirect is often not a problem, but having multiple redirects in a chain can hinder your site's user experience. Modern browsers also limit the number of redirects.
At our uptime check settings screen, we've added a new option that allows you to specify how many redirects your site can have before we consider it a problem.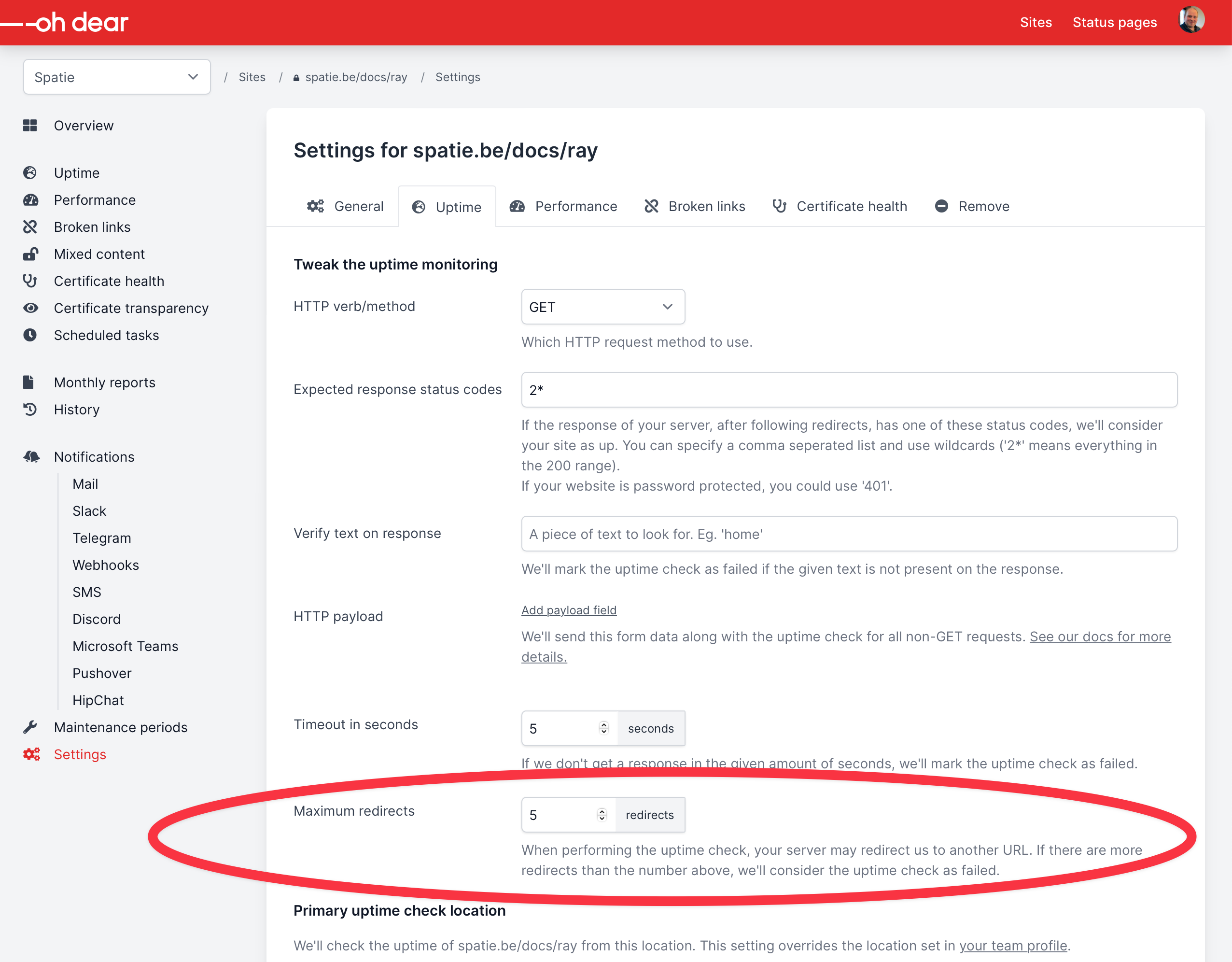 Under the hood, we've always allowed five redirects before we considered the site as down. That's why we are now using five as the default value for this setting.
Should your website redirect more than the allowed limit, we'll send you a notification and consider your site down.
On the uptime check report screen, we list the redirects that we have detected while running the check.
We hope you like these improvements on how we handle redirects. We're constantly improving our service. If you have any feature requests or feedback, let us know. You can use the support bubble in the bottom right corner of this page to send us a message. We're listening!