Why is Discord only showing parts of the notification?
Oh Dear can send notifications to Discord. Sometimes they're not fully shown due to a setting in Discord.
Make sure the option Show website preview info from links pasted into chats is enabled. Even though our notifications contain more than just a link to your report, Discord seems keen on hiding the message altogether.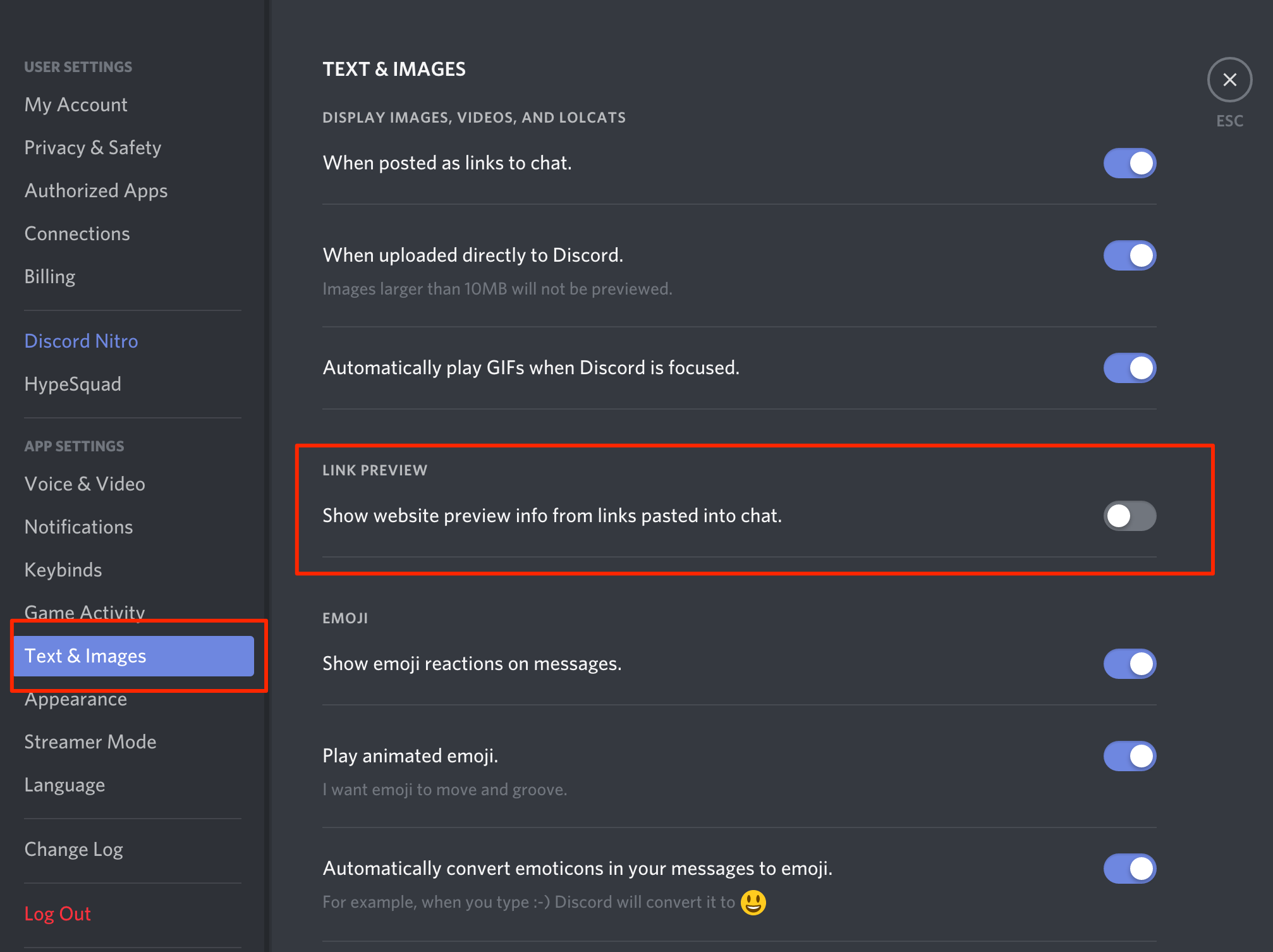 If that setting is disabled, your notification will look like this.

To make sure all our notification data is shown, the option needs to be enabled.