Our broken links check has been improved
One of our unique monitoring features is that we crawl your entire site to discover links that might be broken. When we discover a broken link, we'll send you a notification and display every broken link in our Broken Links Report.
We've made a nice quality-of-life improvement to that Broken Links Report. In addition to displaying the broken link URL and the page on which that broken link was found, we now also display the link text of that broken link.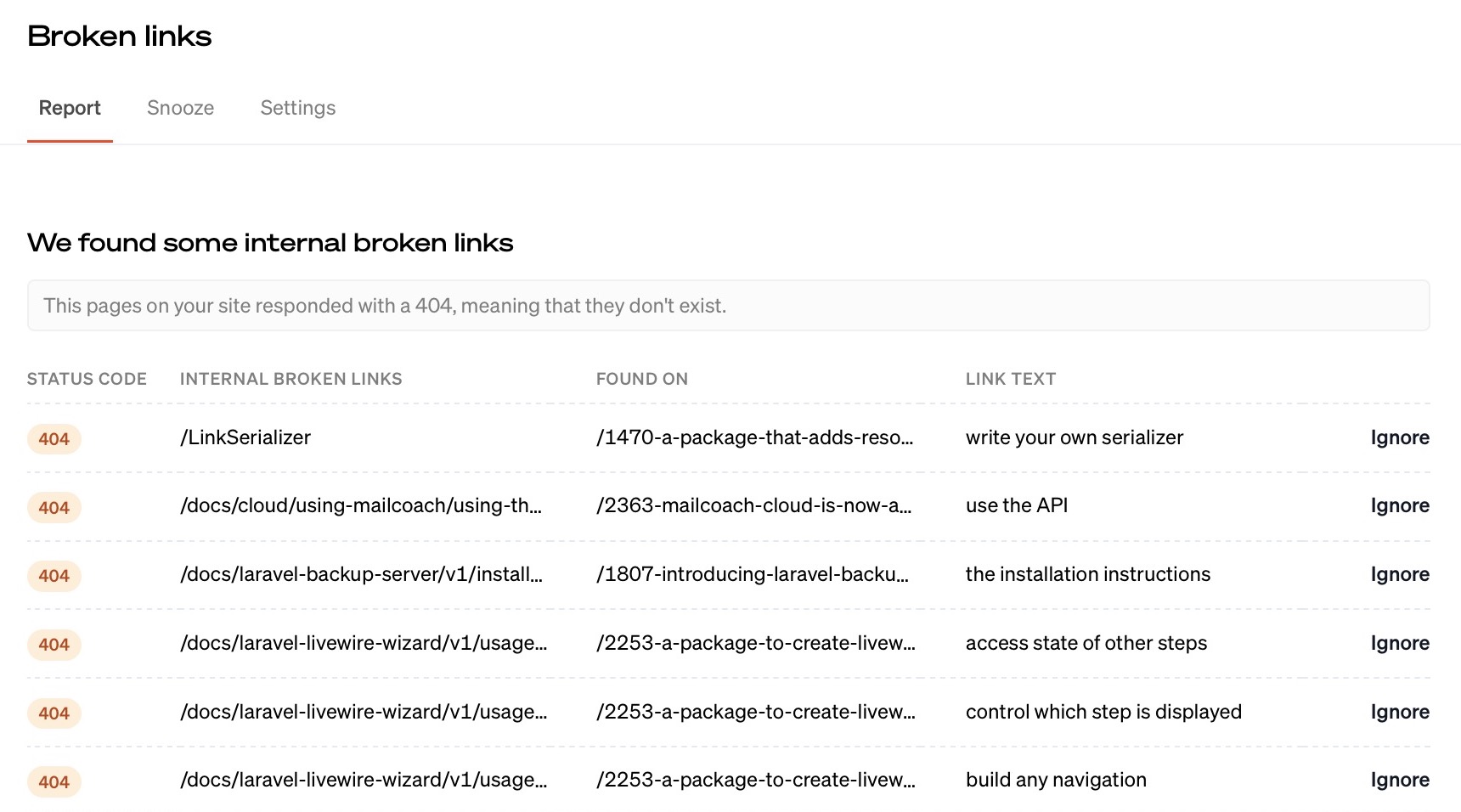 That link text will greatly help you to pinpoint the exact location of the broken link on the page where it was found.
This improvement was suggested by one of our users. We're always open for feature requests. If we think a feature might be useful for most of our users, it usually gets implemented pretty quickly.
If you're not using Oh Dear to monitor your site, now's the perfect time to get started. We monitor uptime, SSL certificates, broken links, scheduled tasks, application health, DNS, domain expiry and more. We send notifications when something's wrong. All that paired with a developer friendly API and kick-ass documentation.