We offer beautifully designed status pages you can run on your own domain, hosted by us.
Public status pages with auto-updates
When tied to our uptime monitoring, we can automatically update your status pages for you with a message of your choosing.
Brutally honest or tactfully careful? You control the tone of voice and how much information you want to share.
Prefer to keep things under control and post only select messages to your status page? No problem, disable the auto-updates and every message should be posted manually - either through the dashboard or with our API.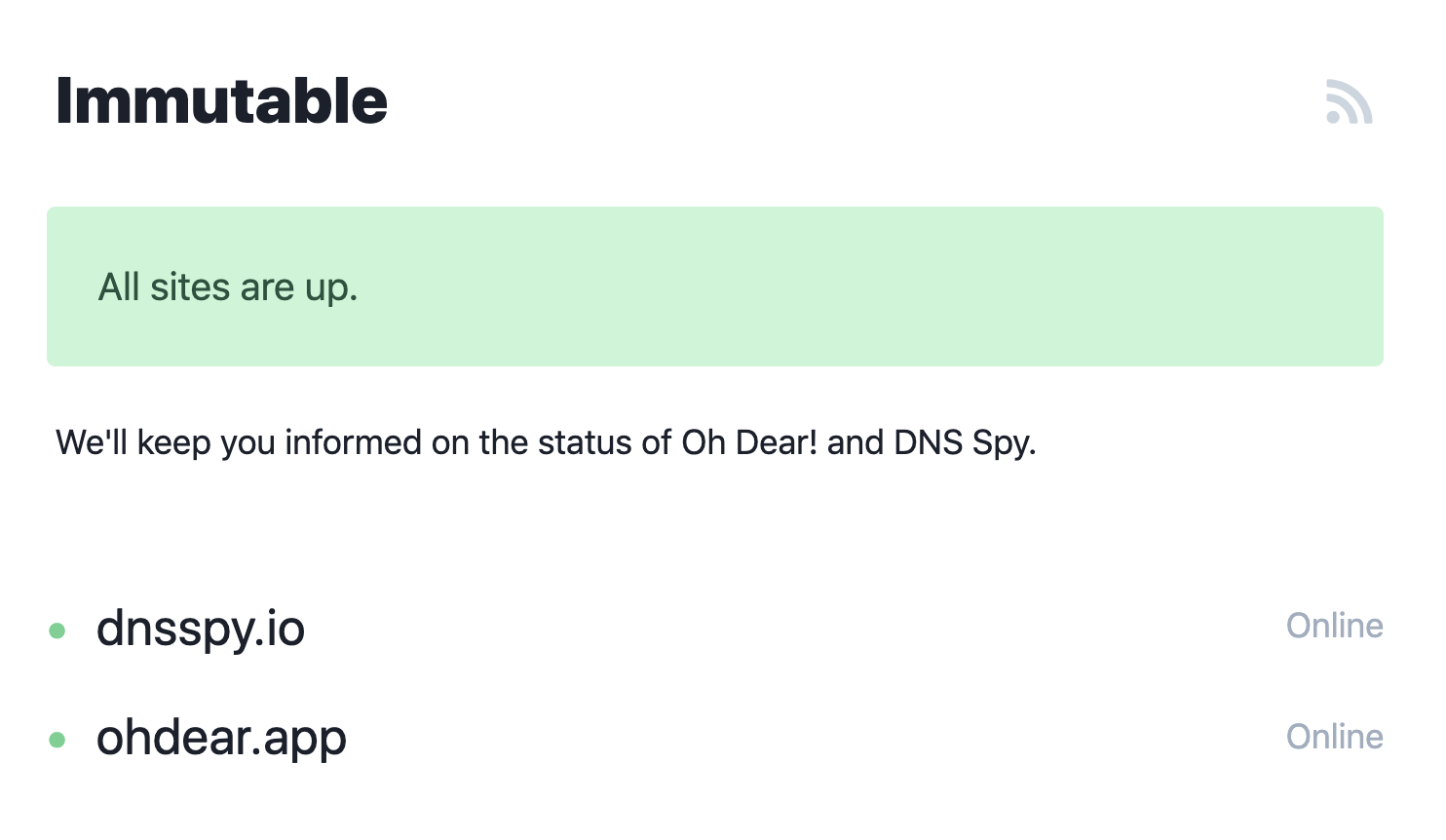 See it in action
Have a look at the dashboards below, they're all powered by Oh Dear.
You can click through to see a live version.
Customize the looks to match your brand
You can customize the colors and the logo on the page to match your own brand. Our status page will look like it is a natural part of your website.
Among other things, you can pick
Your status page title & welcome message
The text for when things go down
Your logo & favicon
The background & text colors, border colors & width
The URL to link back to in the top-left navigation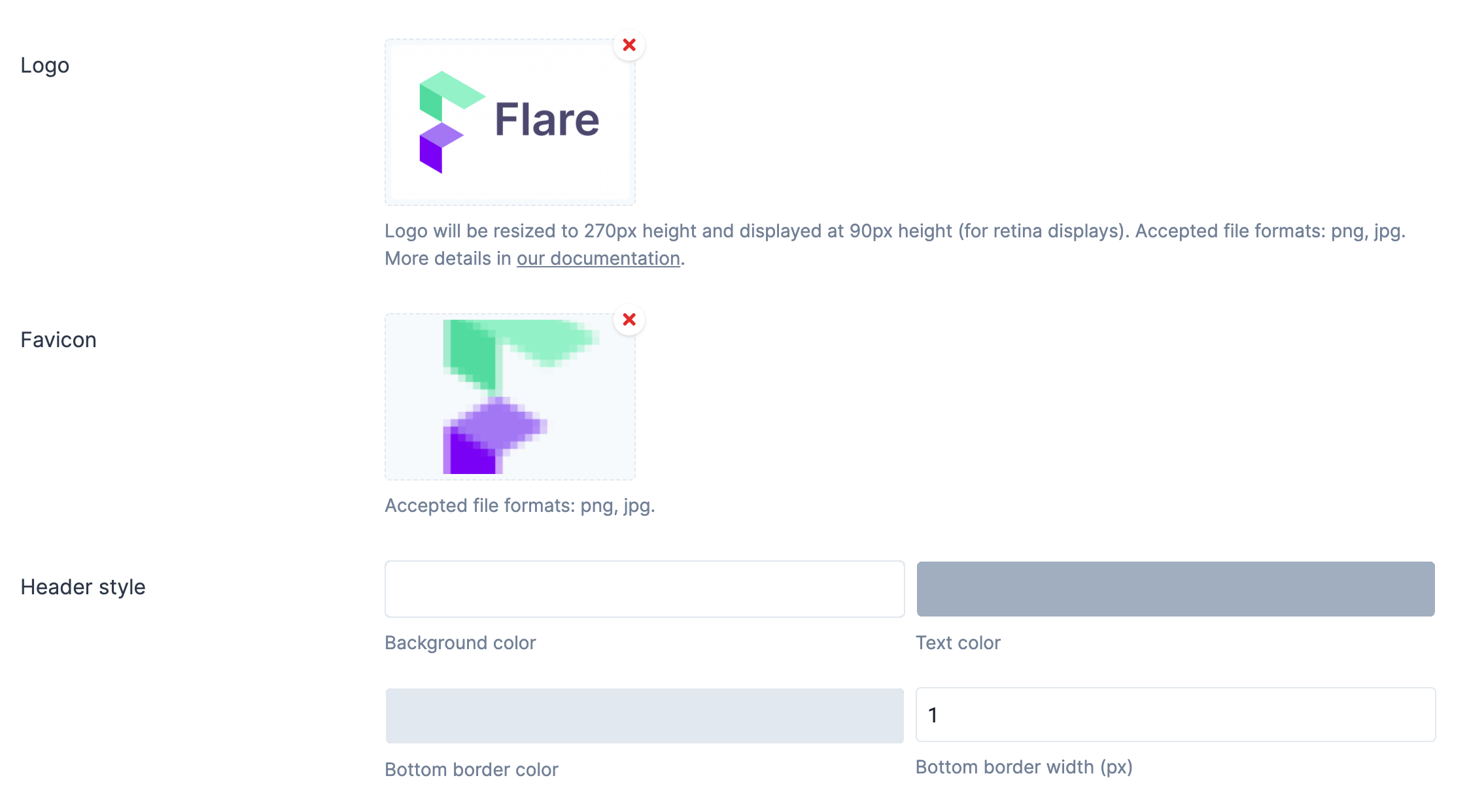 Configure auto-updates to your status pages
When enabled, we'll automatically keep your status pages up-to-date. If we detect downtime, we'll immediately update your status page.
And when your sites come back up, we'll close the incident.
You can always add custom updates as well, to keep your customers informed about the progress.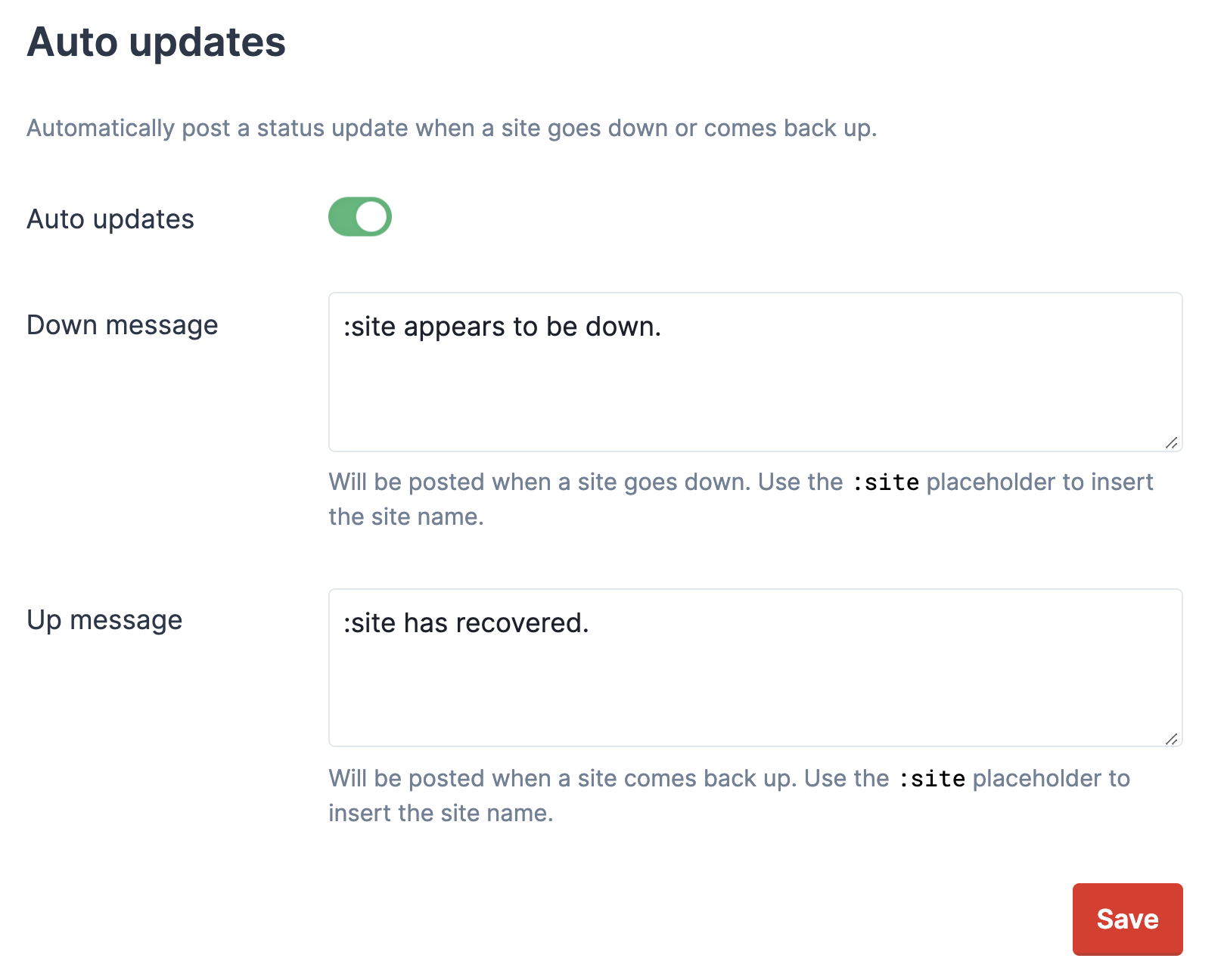 Subscribe to updates
There are various ways your clients can keep up-to-date with the status of your service. We offer an RSS feed, and JSON and XML representations of a status page. Through integrations like IFTTT and Zapier everyone is free to pick a notification method they like.
Your users will also be able to connect your Oh Dear powered status page to their Slack workspace, so they immediately get notified of important updates.
Communicate with your users
Downtime happens. It's how you communicate and keep your users up-to-date that makes the difference.
Our flexible messages-system lets you post updates and mark incidents as resolved. They get published to the status page and the RSS feed, keeping everyone informed.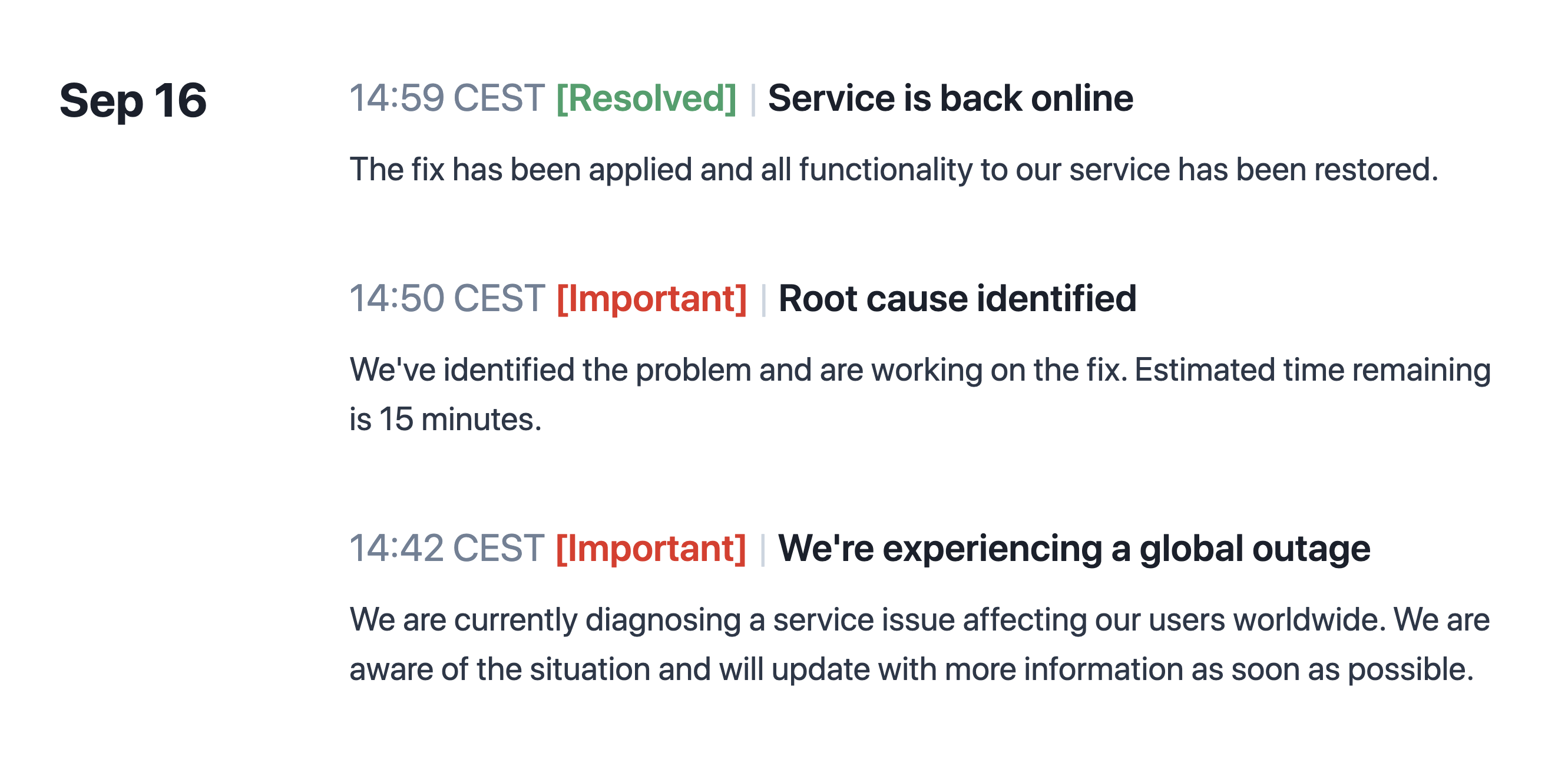 Your status page on your own domain
You can run your own status page on your own domain. Setup is as simple as changing a single DNS record.
We take care of the SSL certificates to make sure the status page is served via HTTPS. It'll look like the status page is a native part of your own website.
Want to set it up? Have a look at our documentation on custom domains.
Pick the sites to show on your status page
You're free to create as many status pages as you'd like. On each status page, you determine which websites should be included.
You can create a status page per website and give it to your end users.
Or you can create one big status page with every site on it, and use it as your office dashboard. The choice is yours.