A Command Line Interface to Oh Dear
This is a CLI application, written in PHP, that allows you to manage your Oh Dear monitored websites.
Here's what it looks like.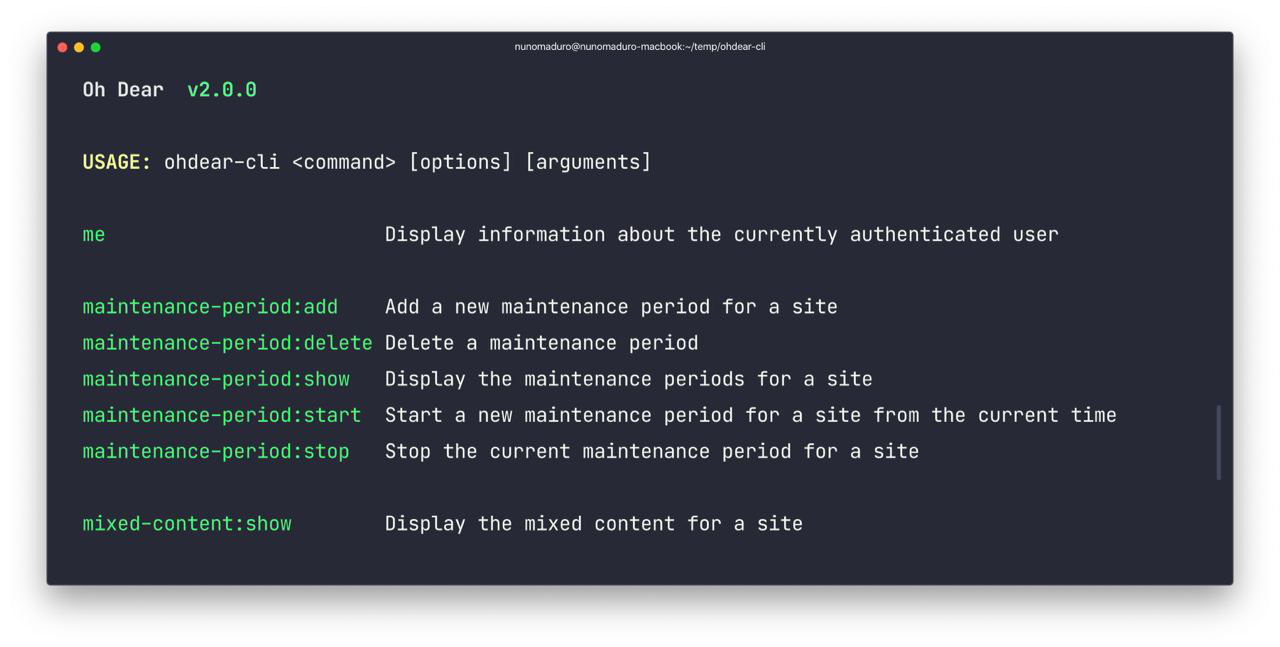 The code is published under the MIT license.
Was this page helpful to you? Feel free to reach out via support@ohdear.app or on Twitter via @OhDearApp if you have any other questions. We'd love to help!