Our Opsgenie integration is now available
When we detect a problem with your site we can notify you via mail, a slack message, a webhook, or any of our other notifications channels. For most of our users this is enough, but those work in larger teams often need more flexibility.
Today, we are launching our Opsgenie integration, a modern incident management platform.
Opsgenie's on-call scheduling allows you to set up escalation policies, so that if a notification isn't handle within a certain timeframe, it will automatically be escalated to the next person in the on-call rotation. This ensures that critical notifications are always being addressed, even if the first person notified is unavailable or unable to resolve the issue.
Here's an example of such an escalation policy and on-call schedule.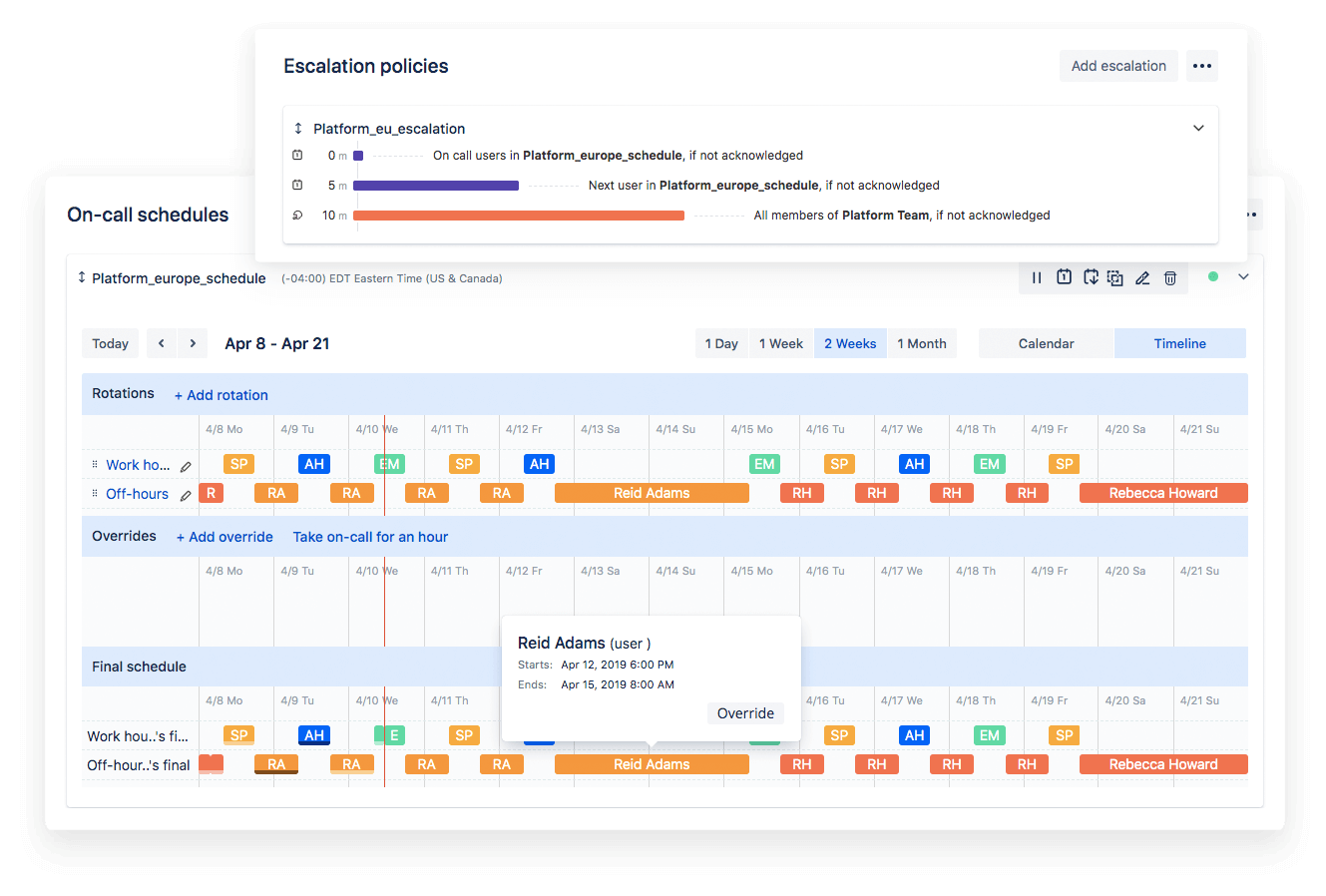 Oh Dear can now automatically open and close alerts at Opsgenie when we detect problems with your site. Opsgenie will then notify the right people that are on call as specified by the escalation policy.
Here's how an alert that was created for an incoming Oh Dear notification looks like in Opsgenie. As you can see we send extra information about the particular issue we detected. In this case we added some information on the expired notification.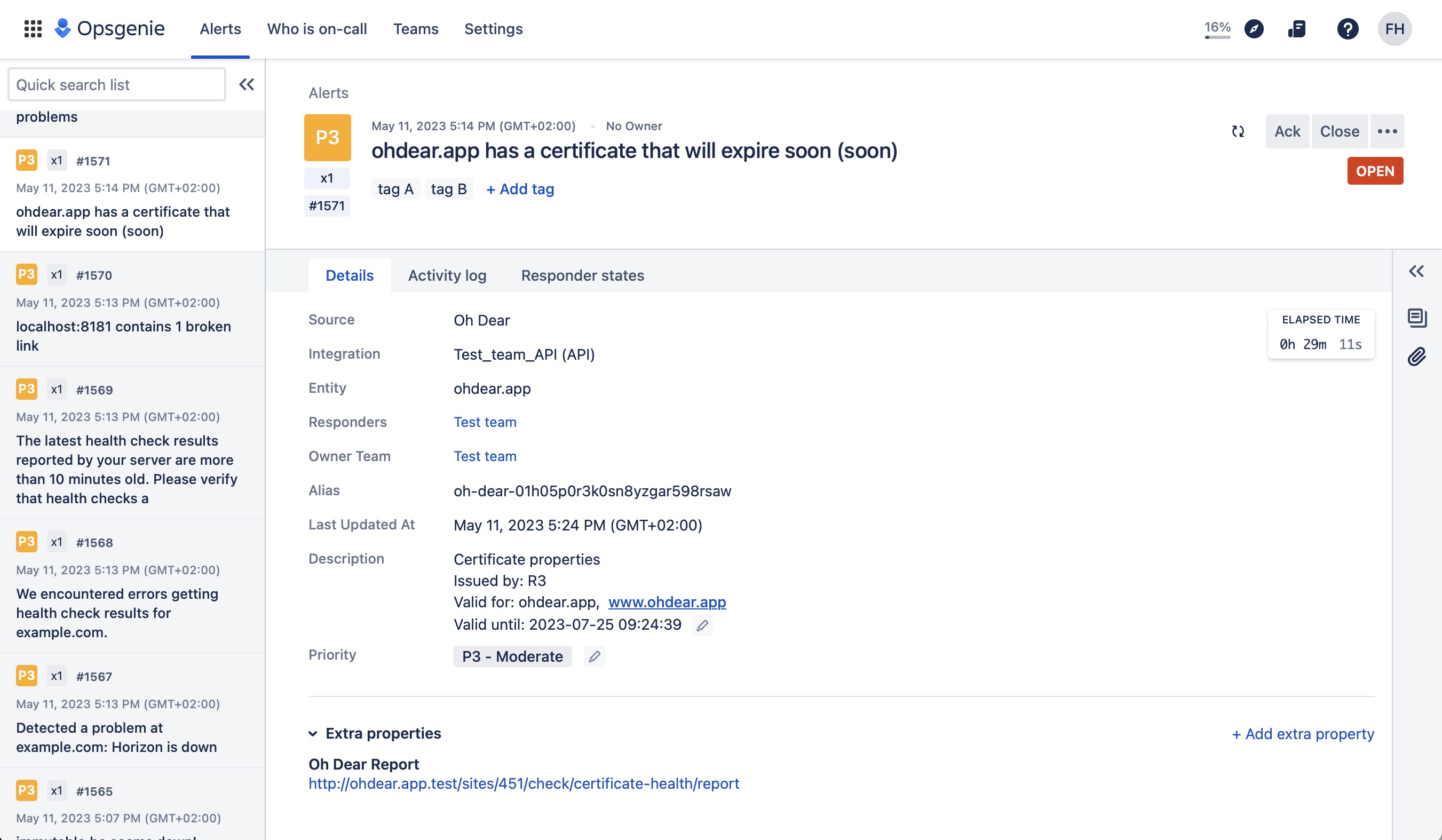 Configuring Oh Dear to send notifications is pretty easy. All you need to do is to get an Opsgenie API key on the team level and use that in the a newly created notification destination.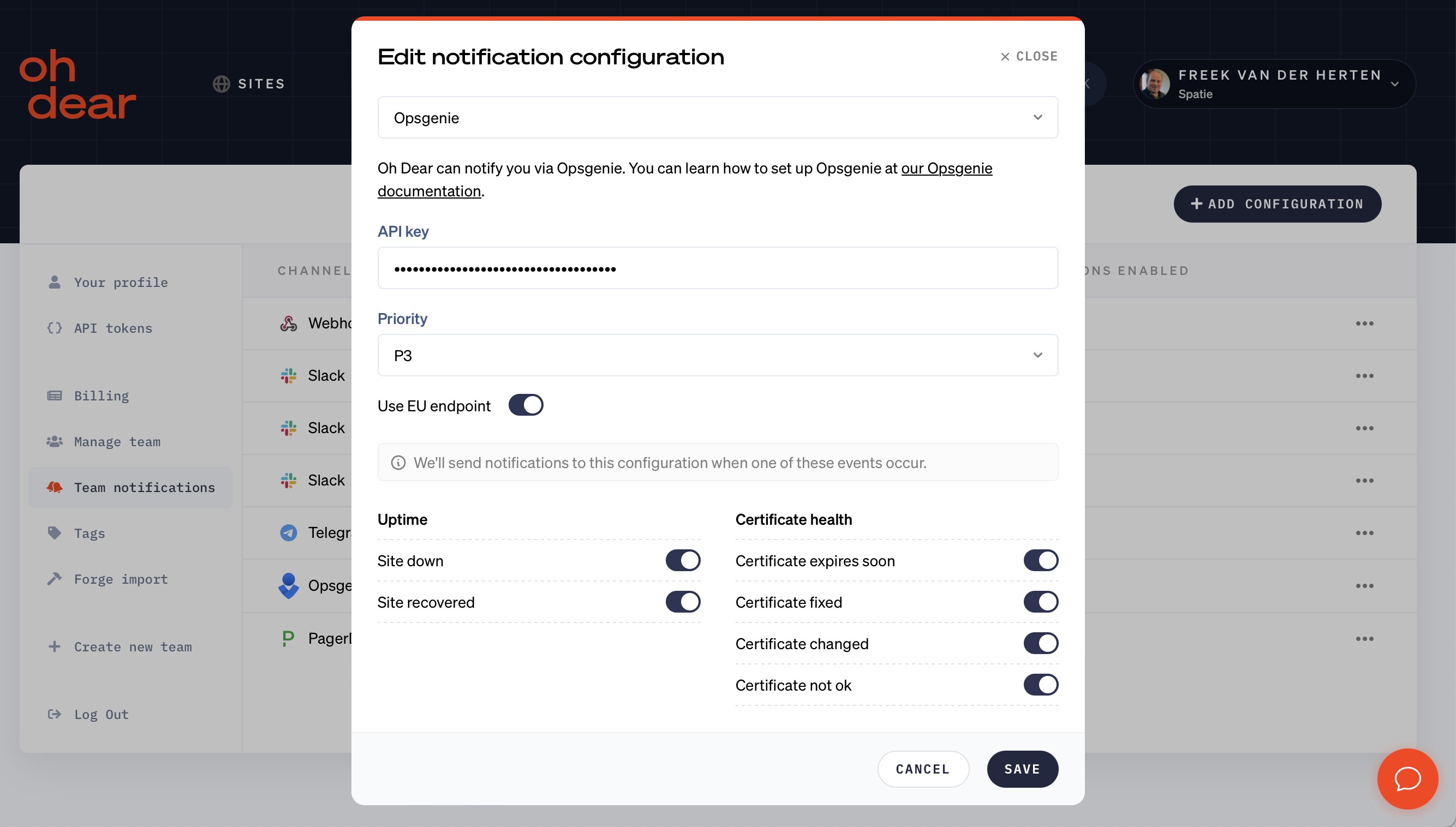 If you're not using Oh Dear to monitor your site, now's the perfect time to get started. We monitor uptime, SSL certificates, broken links, scheduled tasks, application health, DNS, domain expiry and more. We send notifications when something's wrong. All that paired with a developer friendly API and kick-ass documentation.