Getting started with notifications
Oh Dear has 2 levels to configure your preferred notifications: on the team-level or the site-level.
Team level notifications
Most users will configure their notifications on the team level. Any configuration made here is automatically applied to every site in your account.
Team-level notification settings are conveniently located in the top-right drop-down menu, under the notifications menu.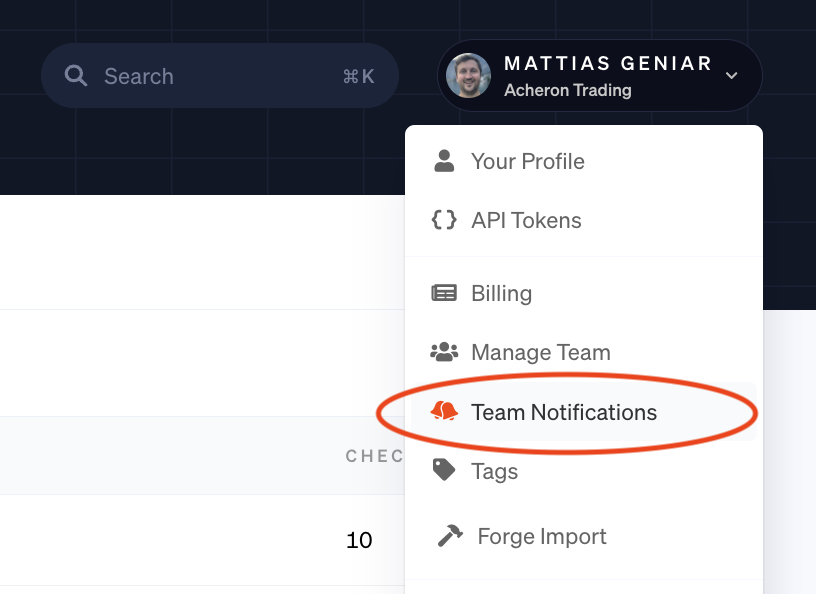 Site level notifications
Alternatively, you can configure alerts per site too. Click through on each site and you'll find the notifications options in the left-side menu.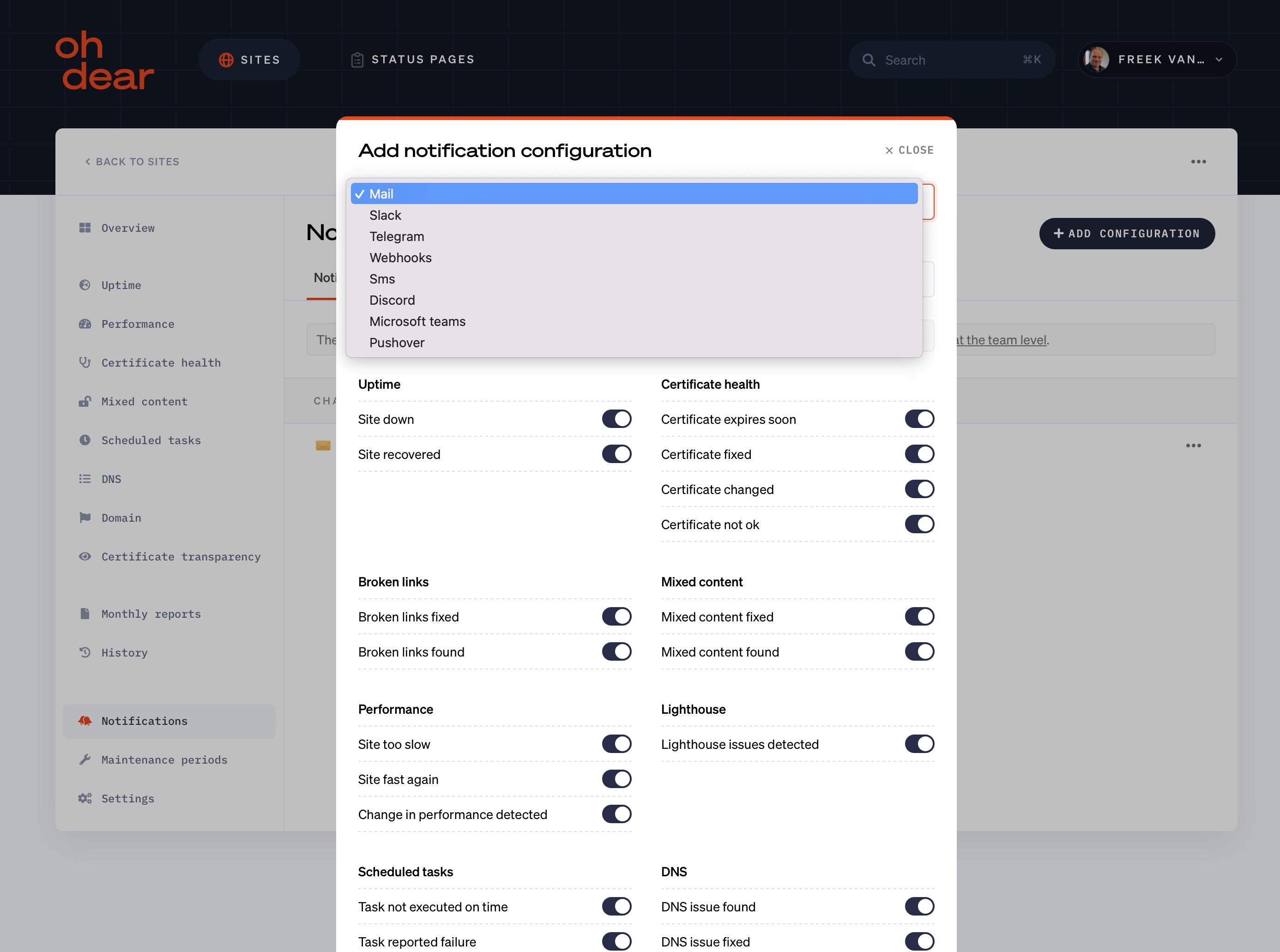 Notifications configured here will only apply to that site and nothing else.
You can, optionally, override the team notifications per site too. This allows you to create a notification channel that is unique to that site, without inheriting any of the team-level notifications.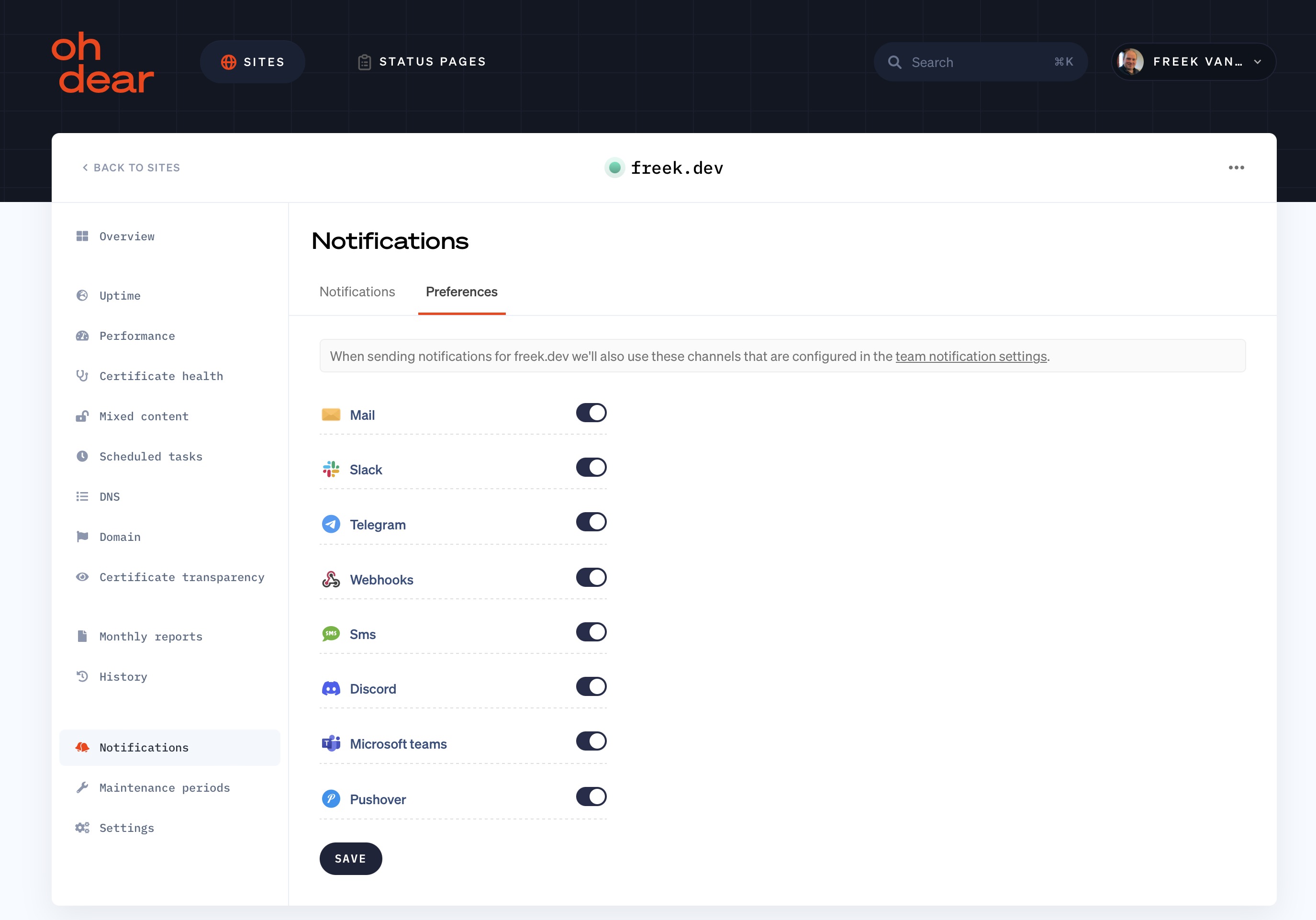 You'll find this option on the Preferences tab of the site-level notifications.
Configuring notifications
Once you're on the notification settings screen, you'll see a series of blocks similar to this one. In terms of functionality, both team and site level notifications behave the same.
Each block follows the same notification flow:
Determine where events are sent to
Determine what events should be sent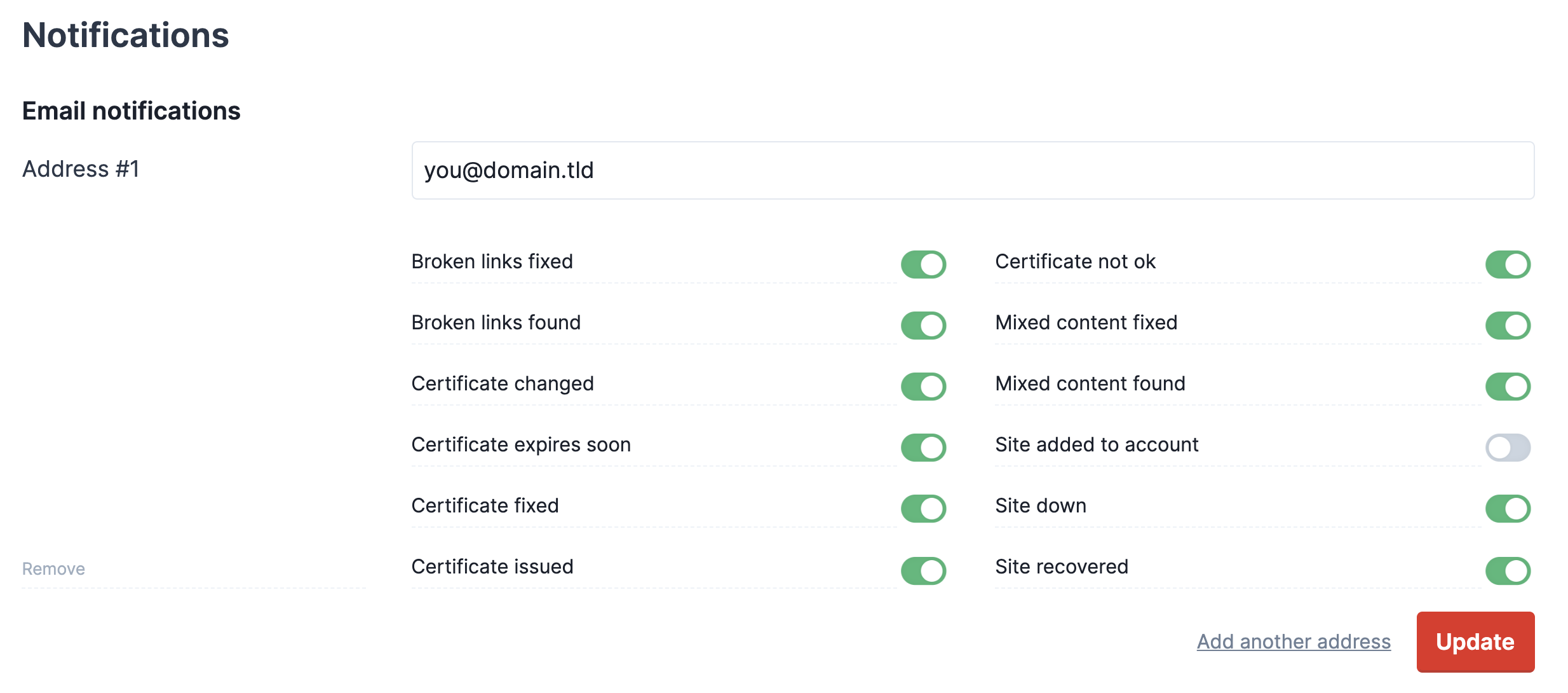 Each checkbox can be toggled to enable or disable that particular event from being sent to that channel.
You can add as many channels as you'd like. In the example of the email address, you can add multiple email addresses that each receive different events.
Was this page helpful?
Feel free to reach out via support@ohdear.app or on Twitter via @OhDearApp if you have any other questions. We'd love to help!