Telegram
All our notifications can be delivered to a Telegram chat of your choice.
Getting started
This guide assumes you've followed our Getting Started documentation to know where you can configure your notifications.
Linking Telegram to Oh Dear
To get started, click the Telegram notification channel in the left-hand menu at either the team or site level.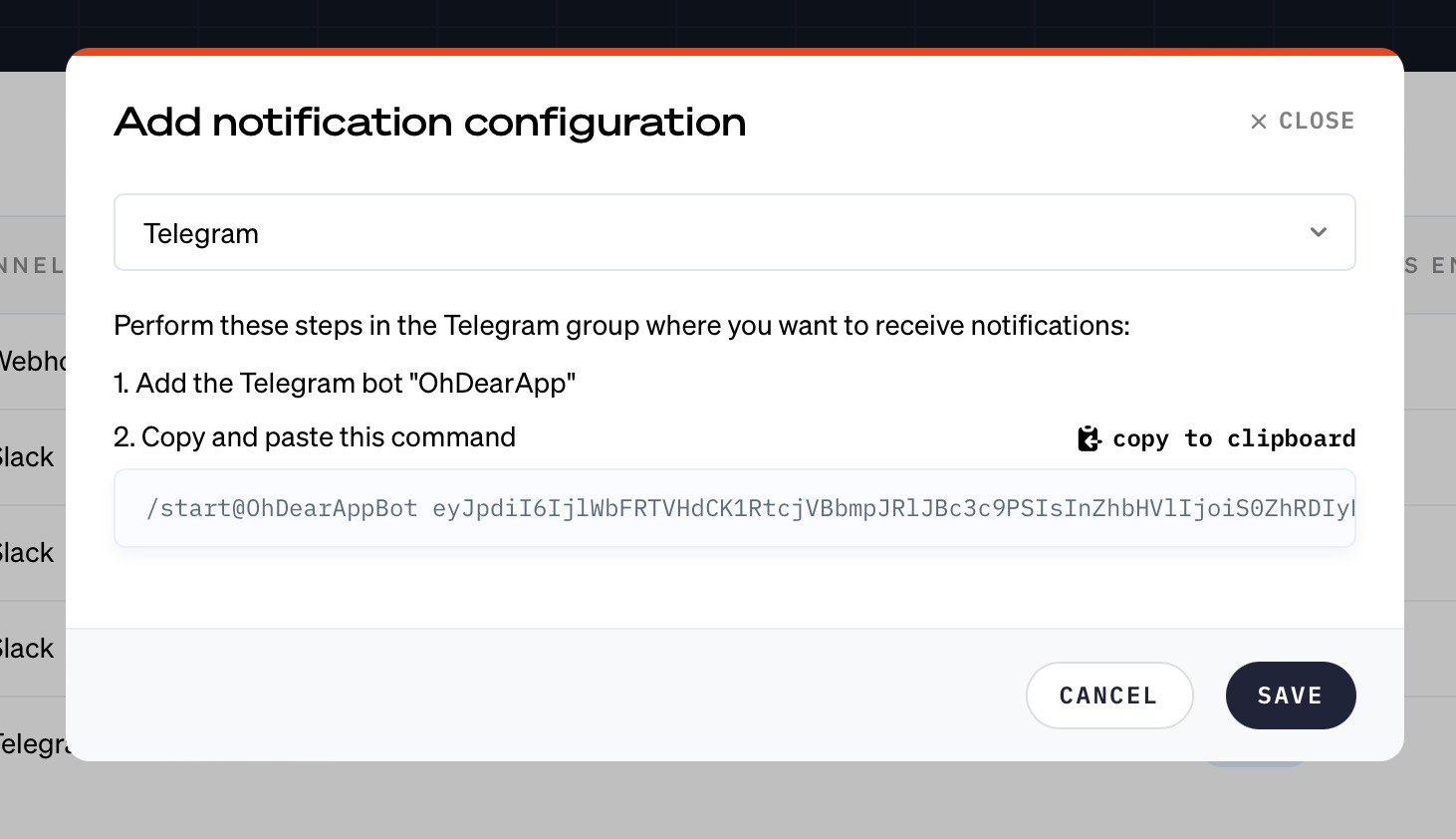 First, you need to invite @OhDearAppBot in your Telegram channel.
Next, you must copy the start command we generated, and paste it into the Telegram channel.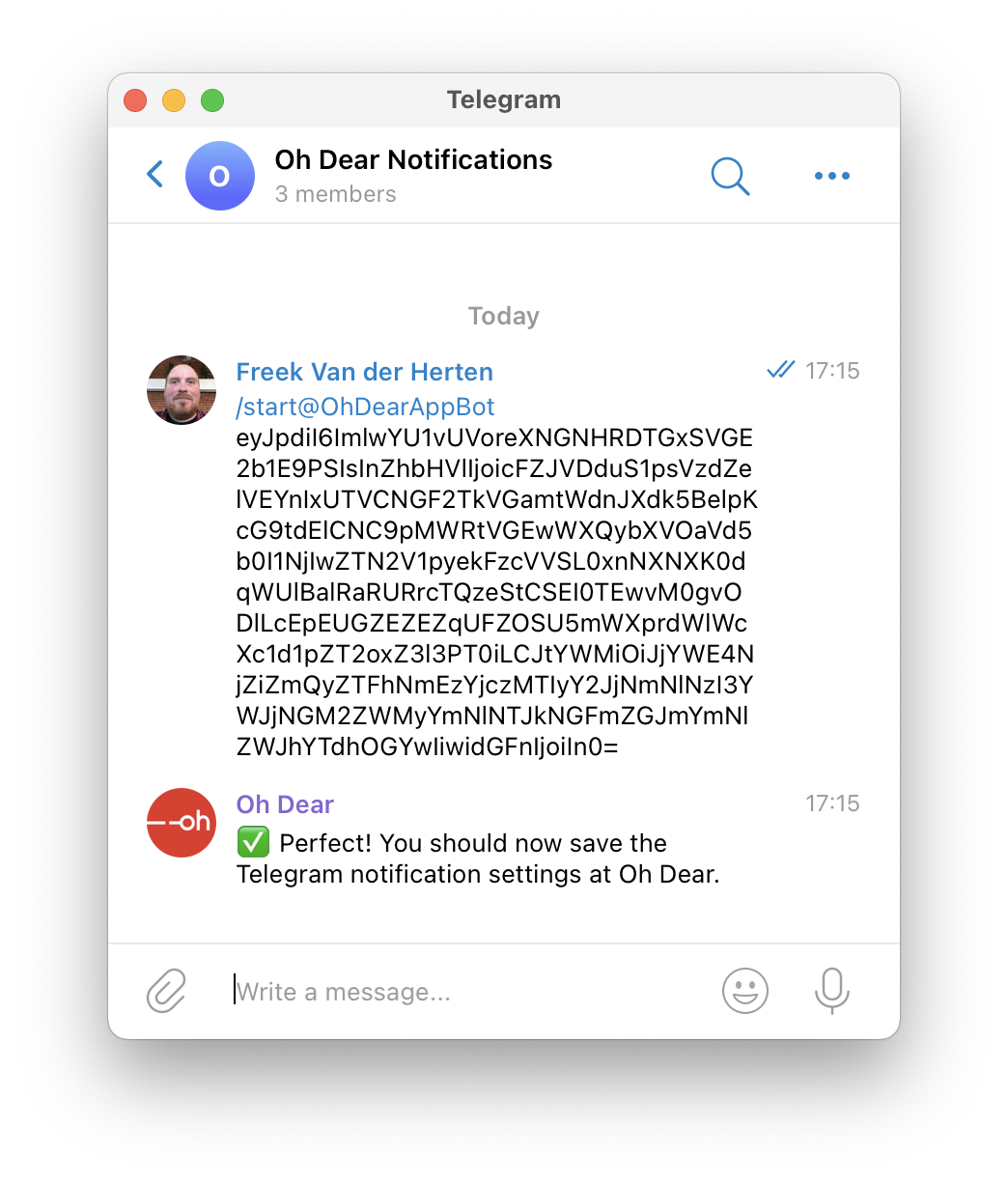 At Oh Dear, the start command will be acknowledged too.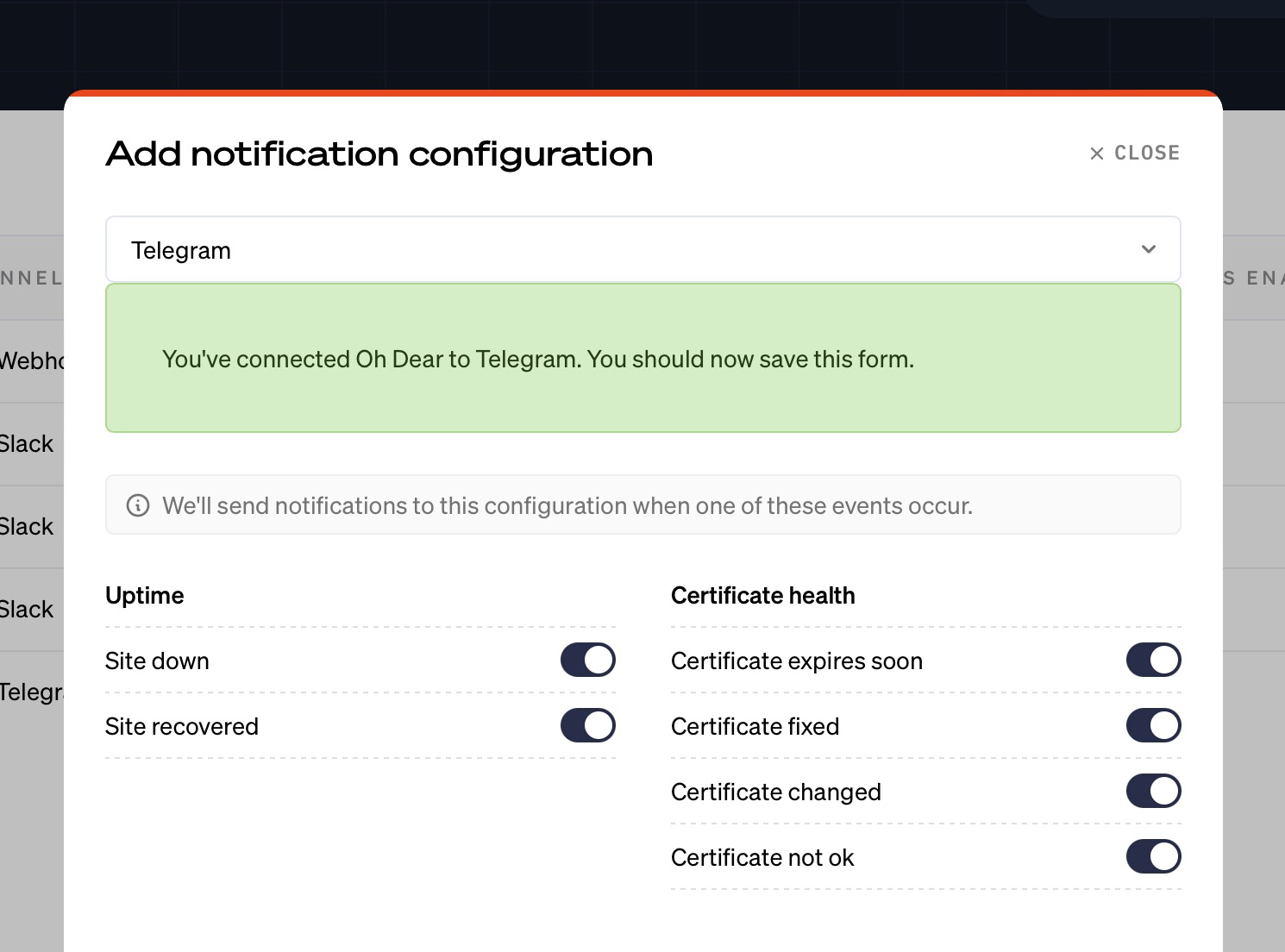 Finally, you must choose for which events you want to receive notifications, and save the Telegram settings.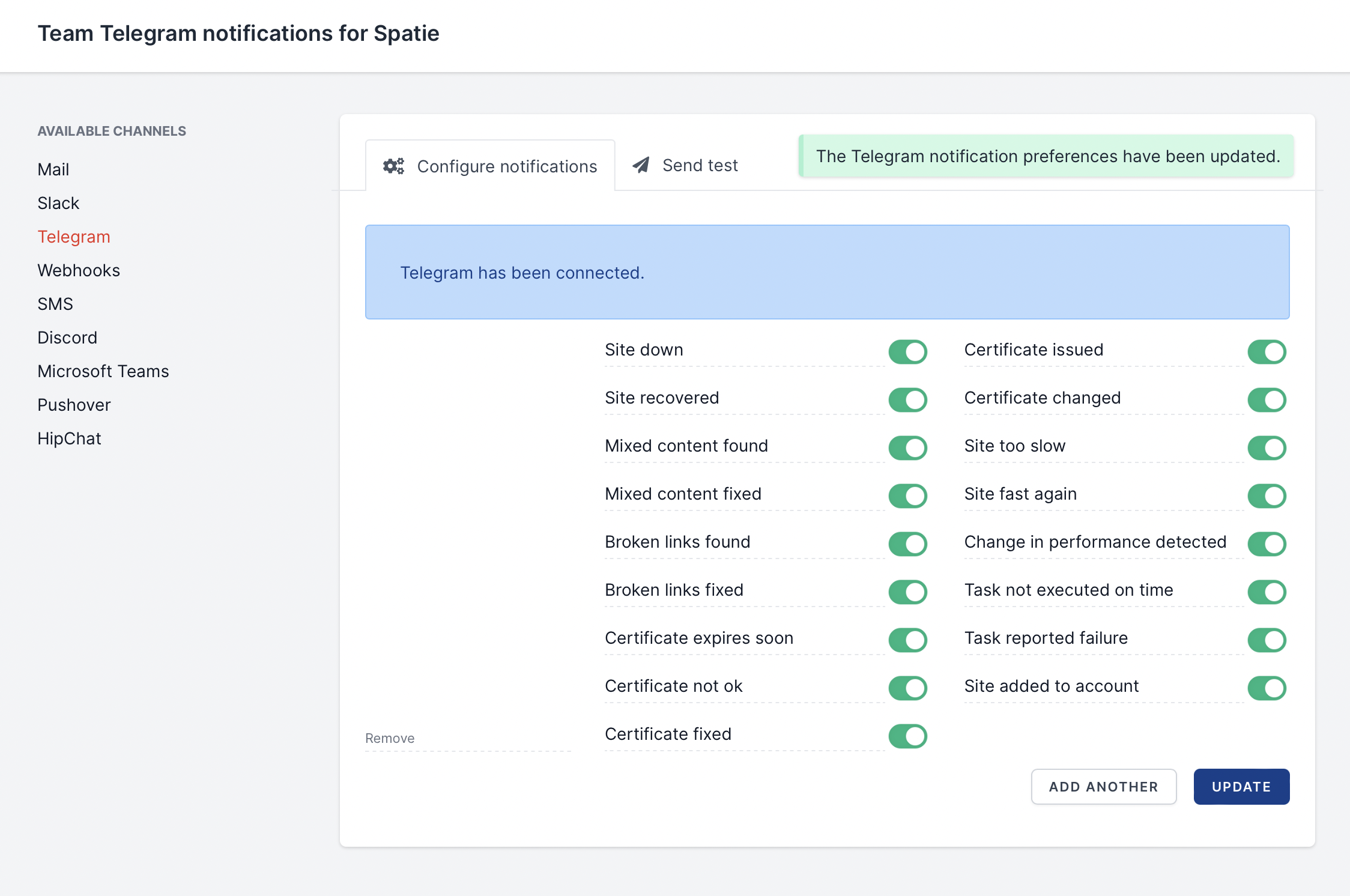 Testing the Telegram alerts
Head over to the Send test tab to test the alert. You'll see a test notification in Telegram.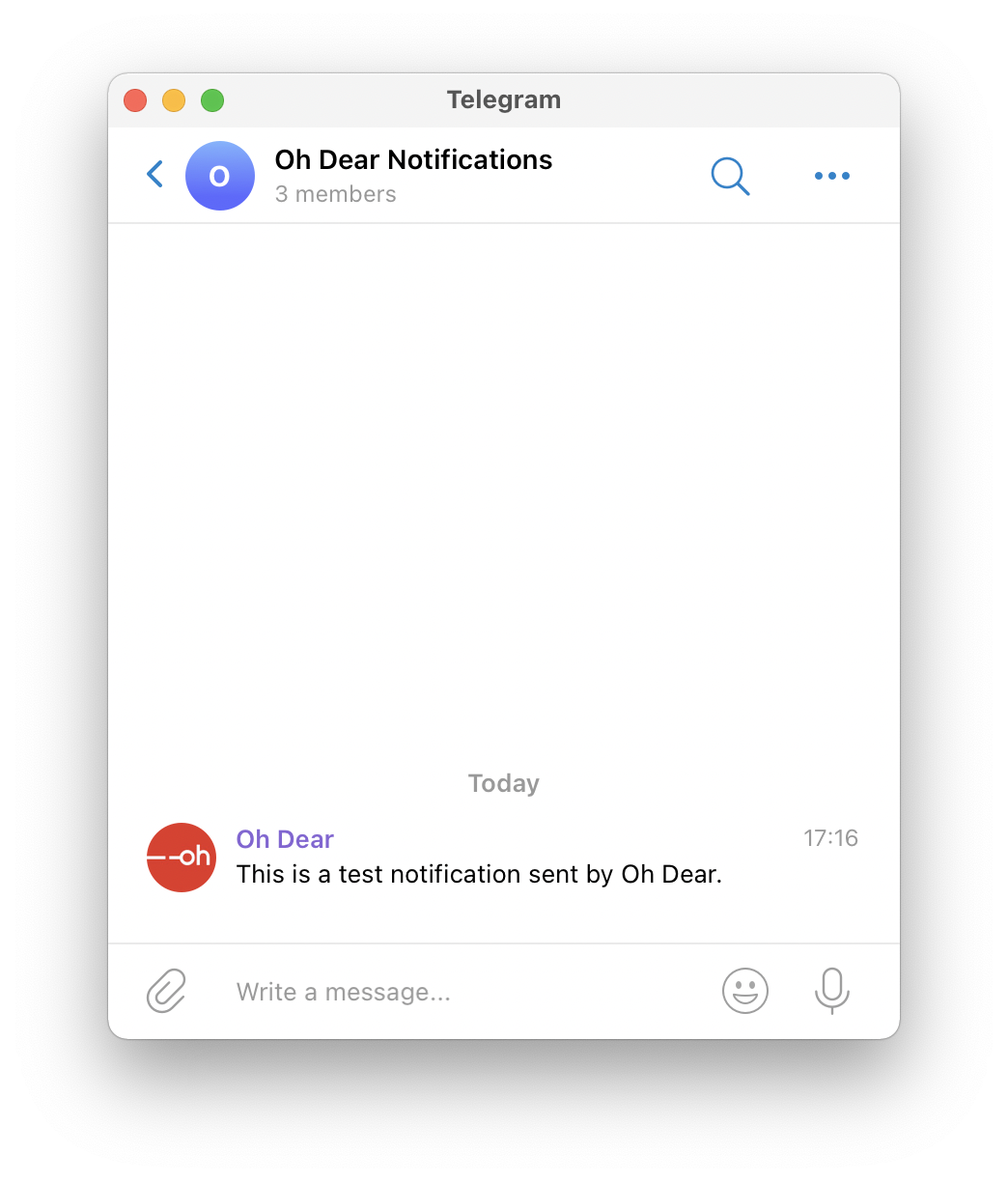 Was this page helpful?
Feel free to reach out via support@ohdear.app or on Twitter via @OhDearApp if you have any other questions. We'd love to help!