Send a test notification from Oh Dear
There's no need to bring down a site or jump through crazy hoops in order to test if your notification settings are working. We've got you covered!
Sending test notifications
Whether you're configuring site- or team-level notifications, you'll find a Send test notification in the dropdown that appears when you click the three dots.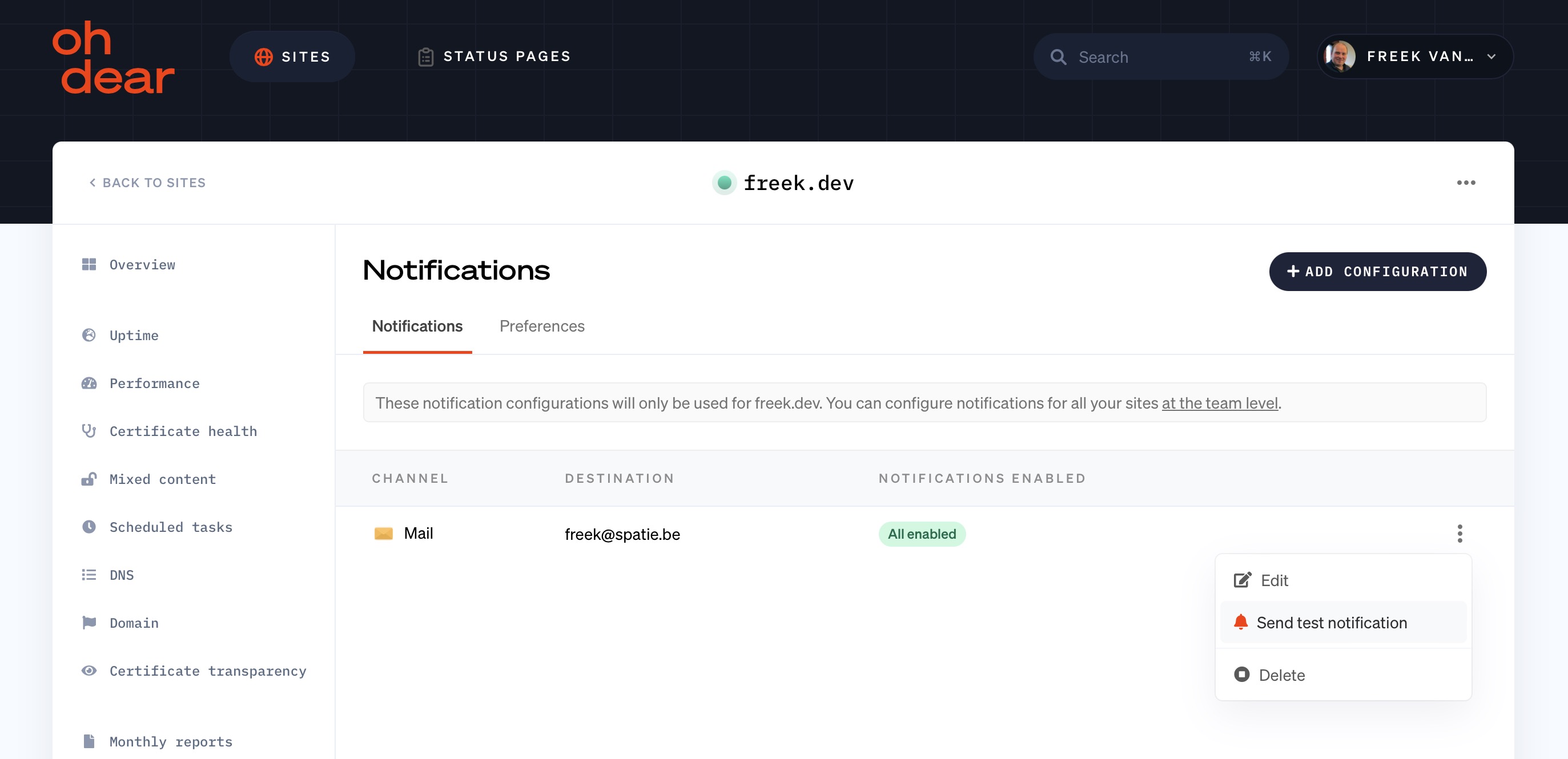 The test alert
This will be distinguished from all other alerts because its text will say "A test notification".

If you receive the test notification, you're all set!
Was this page helpful?
Feel free to reach out via support@ohdear.app or on Twitter via @OhDearApp if you have any other questions. We'd love to help!