Sms
Getting started
This guide assumes you've followed our Getting Started documentation to know where you can configure your notifications.
Configure SMS via Vonage
Note: Vonage was formerly known as Nexmo.
Once you're in the notifications menu, you can see the Vonage SMS configuration settings.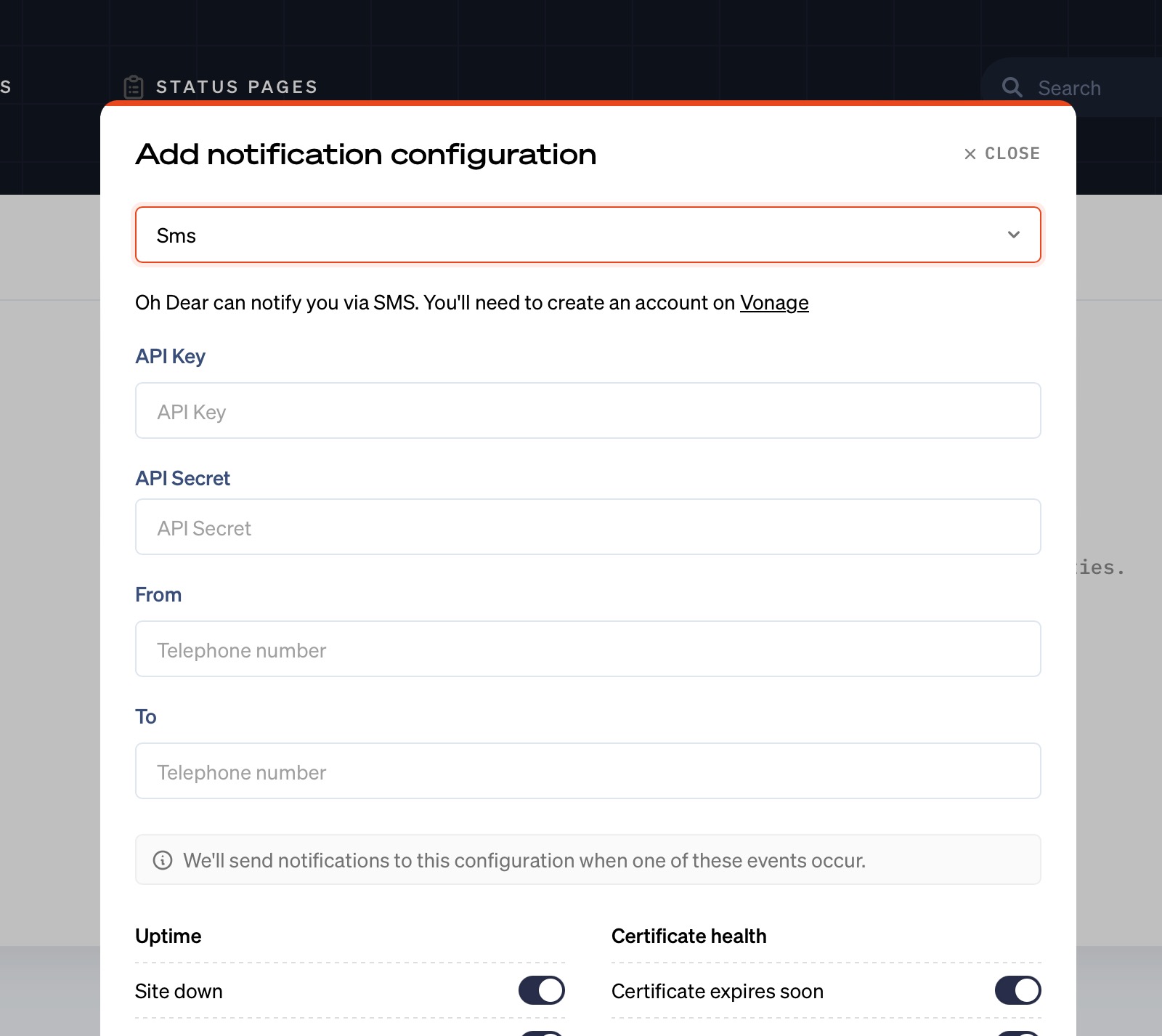 You'll need an API key & API secret, which you can get by creating an account at Vonage.
Once you have your API token & user key, you can add them in the Oh Dear notifications screen.
For more details on using the Vonage API for sending text alerts, check out the official Vonage documentation.
Testing the SMS alerts
Head over to the Send test tab to test the alert and you're all set!
Was this page helpful?
Feel free to reach out via support@ohdear.app or on Twitter via @OhDearApp if you have any other questions. We'd love to help!