Easily navigate Oh Dear using the command palette
When you log in Oh Dear, you'll notice a new little search field in the header.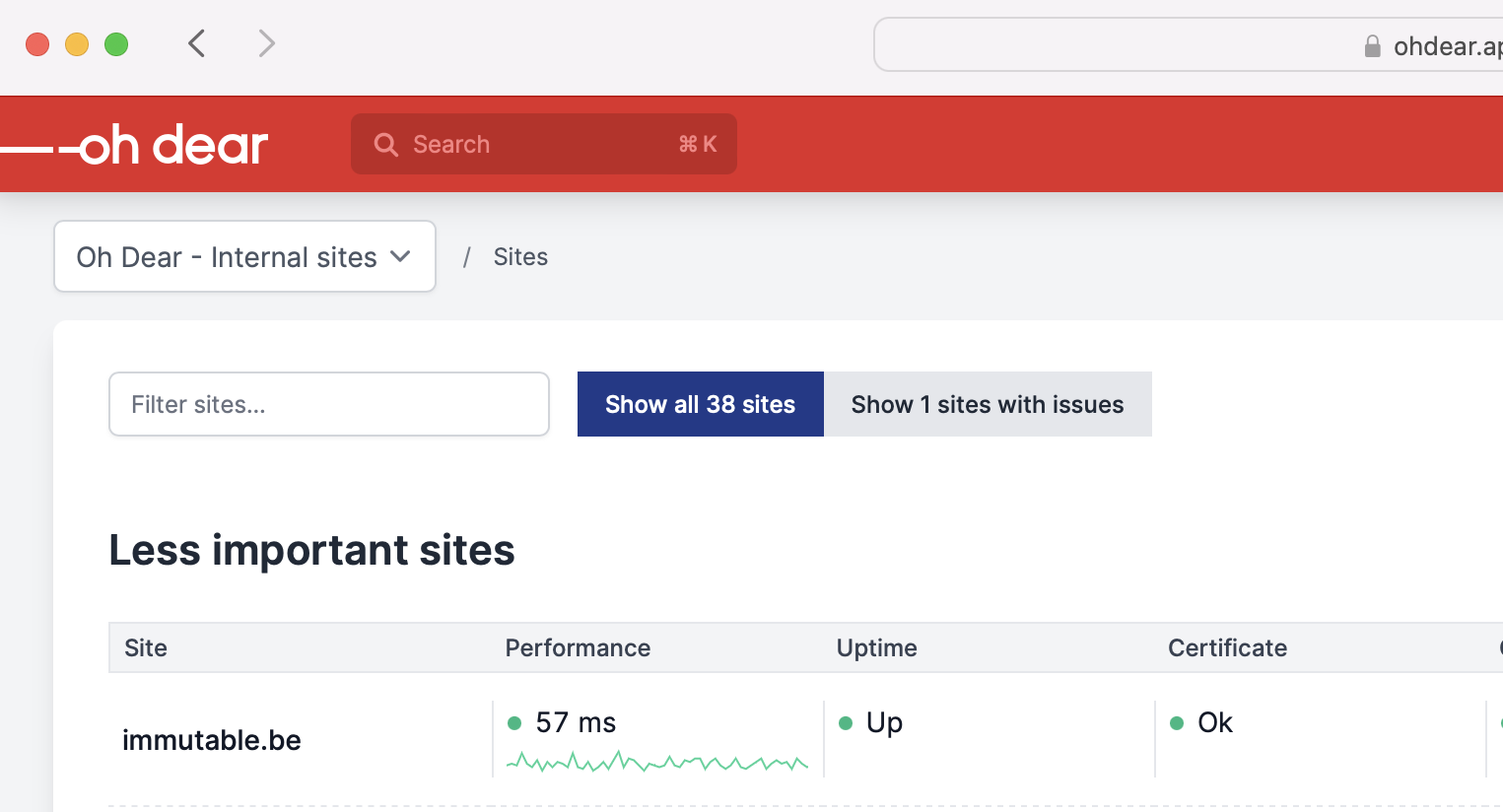 When you click that, it opens up a nice command palette. You can use this to navigate to anywhere in our service quickly.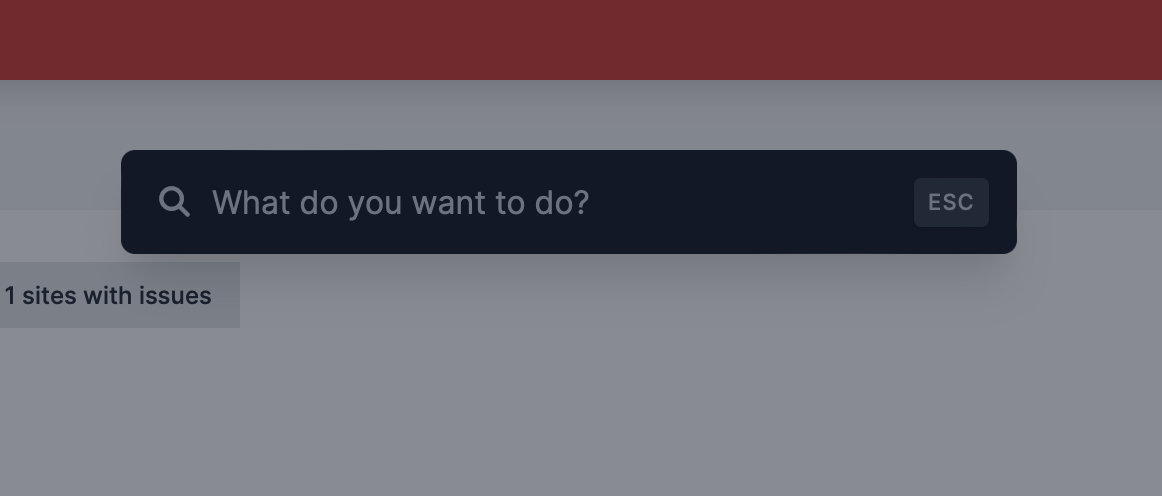 If you want to go to the performance graph of your site, just type "performance", ...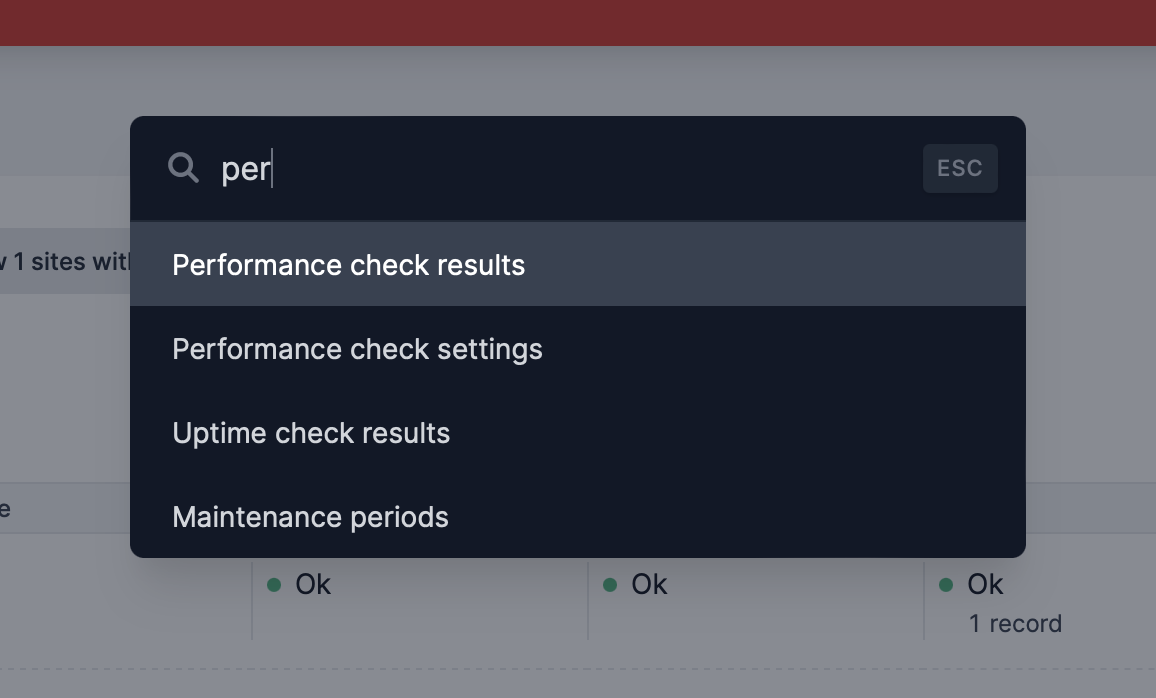 ... and type the site's name you want to see the performance results of.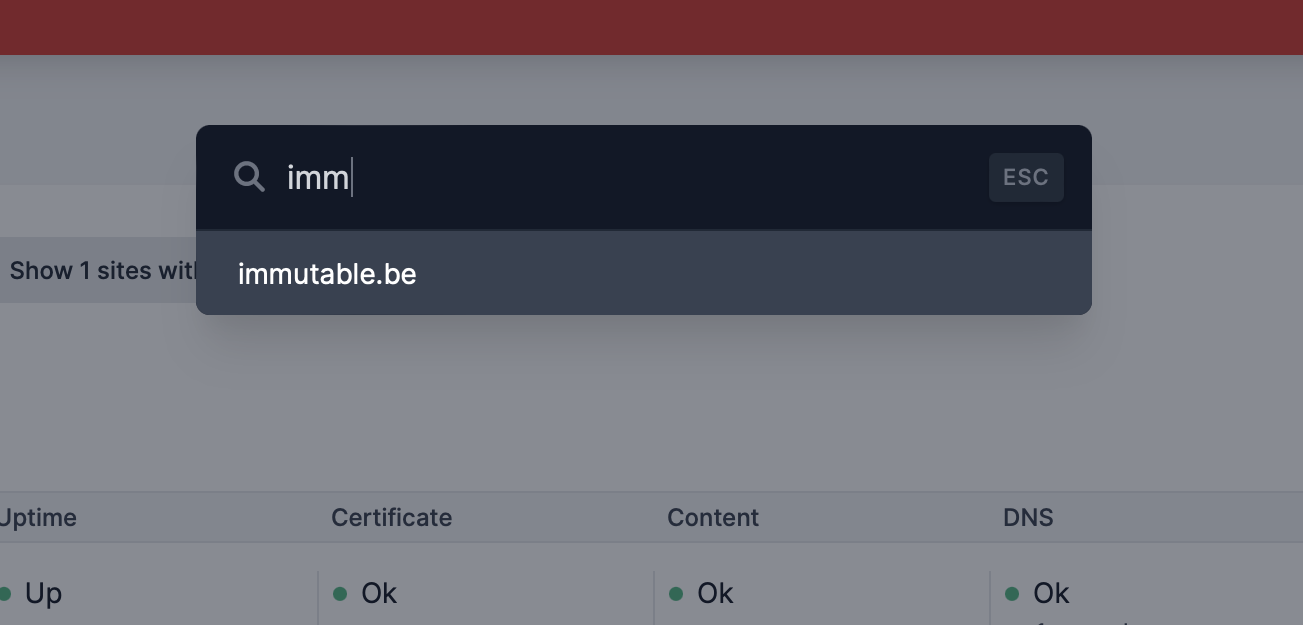 When selecting the site, you'll get taken to the performance results.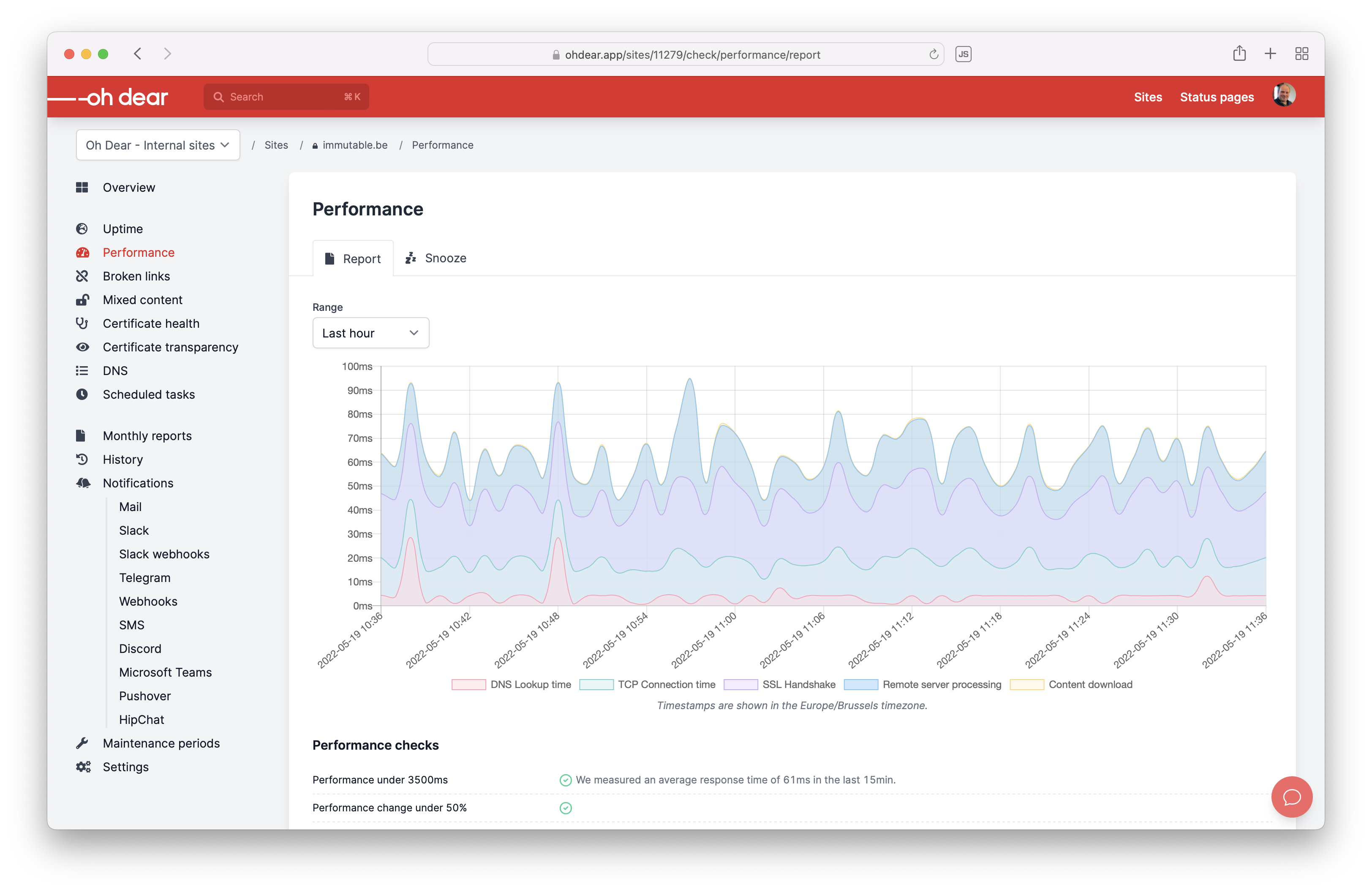 In many cases, this is much faster than clicking on the site and then going to the right check results yourself.
The command palette has commands to navigate to almost anywhere in our UI, and tasks like logging out, and switching teams.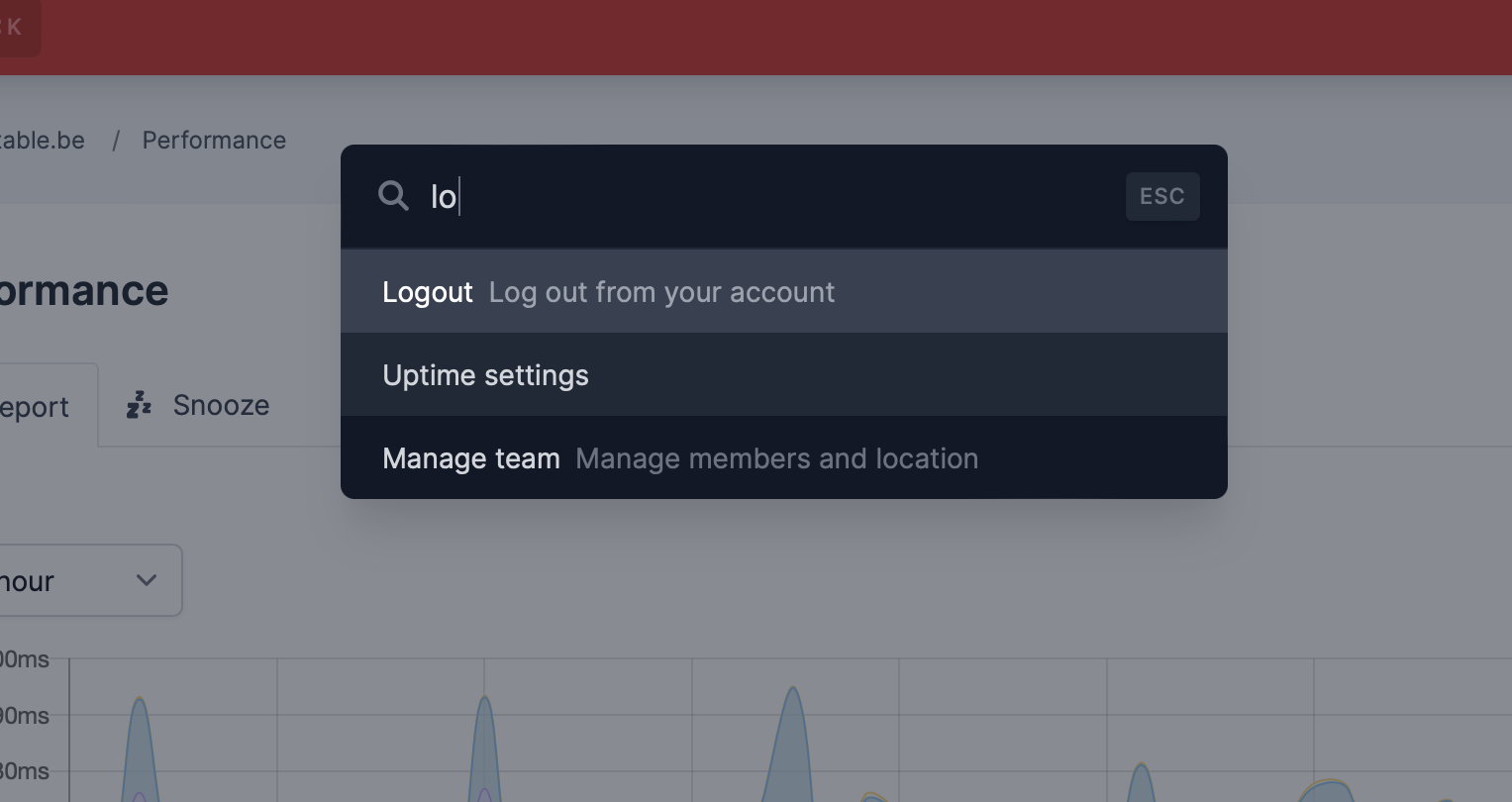 If you want to know more details on how this works under the hood, check out this blog post on freek.dev.
We hope that you'll like this addition to our UI.